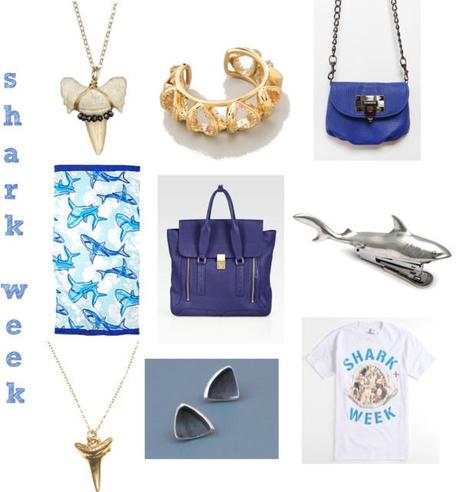 Shark Week by alissakelly featuring Phillip Lim Shark embossed handbag
With the Olympics over, it's on to bigger (and scarier) things - because now it's Shark Week!
It's no secret that I love this week of television dedicated to the jawsome Great Whites.. which got me thinking about sharks and fashion. (Two things I never imagined could go together.) So I started searching the web and found quite a catch of Shark Week inspired goodies. Shark embossed handbag anyone?
Up next: Shark Week cupcakes. Happy Monday!
For details on each item, click here.