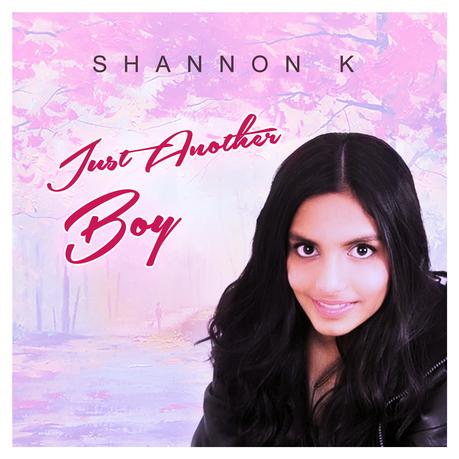 I don't normally do teen pop songs. Nothing wrong with them per se, but I've been around and heard a lot so it's hard to get the same kind of excitement my teenage kids seem feel rather loudly from their rooms!
But Shannon K's new single 'Just Another Boy' has intrigued me. It's not just that she's only thirteen and so ridiculously talented; nor that the song is very catchy – which it is, but then it wouldn't be much good as a pop song if it wasn't.
No, for me, it is the interesting and arresting middle eight section which makes me take notice. After nearly two minutes of Taylor Swift-esque bopping we're suddenly shifted into a very different world before, rudely, we zapped back into bopdom. This ethereal soundscape is matched by Shannon's vocal lines which, with a touch of foreign playing around of the minor and a little melismata, hint strongly at her Indian heritage. Daughter of Bollywood star Kumar Sanu, I can see this young artist drawing on her background to produce a sound which might just turn out to be distinctive in a world which all too often is bland and insipid.
I certainly hope that Shannon K will draw increasingly from this side to her creativity in the future. If she does then I think she will be something rather special. We'll have to wait and see if I'm right. For now I'll go back to singing my heart out – "adiós amigo, just another boy breaking my heart" – much to the consternation of my teenagers.