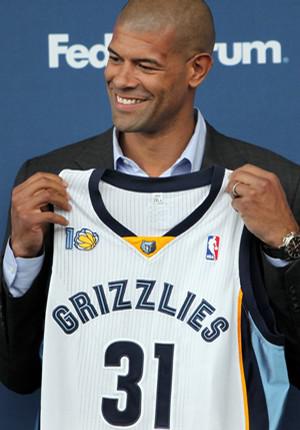 It is so funny the the time we live in now, we have access to news 24/7 from our phones to our computer to everything in between. Imagine being Shane Battier you find out you have been traded to your former team. Not by your coach Rick Adelman or your general manger Daryl Morey. But via Twitter!
If I was Shane Battier I would be a little upset with the Houston Rockets but, being a man of high integrity and respected all over the league for his character, he handled it very well.
I would say in a way he was disrespected. In a way when you look it I guess this is what our future looks like. 
People communicate via text rather than face to face because it saves time and happens much faster case in point twitter. On the other hand this is a great pickup for the Grizzles. Shane Battier brings great experience for Memphis which is one of the youngest teams in the NBA. He also brings his 3pt ability and his defense.