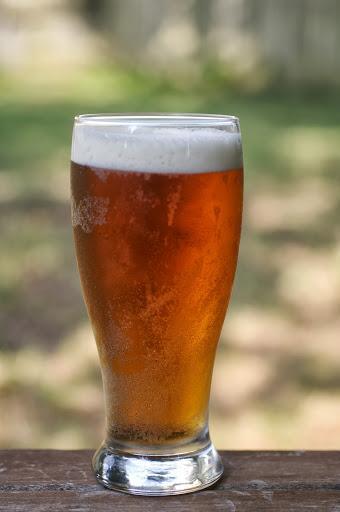 When I was younger and went to parties, I drank beer. Mostly because that was what they had on hand and to be honest I couldn't hold my liquor so I stuck with beer. Depending on the brand, to be honest, I thought it was a bit bitter.
When my sister-in-law came here from Scotland she made this at one of our summer holiday parties. At first I was a bit skeptical, I didnt think the two would make a good pair. Wow was I wrong. I fell in love with it, and enjoy it when ever I can.
You can use 7-up, ginger ale or any lemony carbonated beverage you have on hand. I used sprite because it was what I had in the refrigerator and that is what I like. I totally takes away the bitterness of the not so expensive bottles of beer. It is refreshing and light. Perfect for a hot summers day, just like today.
You could totally make pitchers of this, just don't do it to far in advance. You don't want your beer to go flat.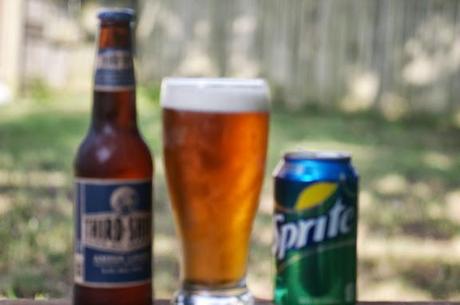 Print Recipe
Shandy
Ingredients:
1 bottle mild Pilsner beer (12 ounces)
1/4 cup Sprite or other lemon/lime beverage
Directions:
Place 16 ounce Pilsner glass in the freezer for a few hours or overnight.
Pour beer into chilled glass. Add 1/4 cup Sprite or other lemon/lime soda to beer. If you feel so inclined add a lemon wedge. serve immediately.
Peace be with you,
Veronica