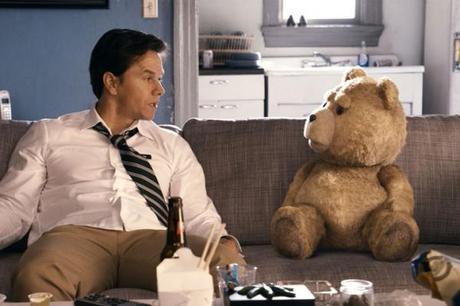 Ted is the first motion picture by Family Guy creator, Seth McFarlane. It stars Mark Wahlberg and Mila Kunis in a film about a bear that comes to life and follows Mark Wahlberg throughout his life. McFarlane will be voicing the Teddy Bear, Ted, and he just so happens to sound exactly like Peter from Family Guy. It's a little odd seeing this bear walk around and be seen by everyone, but maybe this will be a comedy winner.
Genre:  Live action/CG-animated comedy

Cast:  Mark Wahlberg, Mila Kunis, Giovanni Ribisi, Joel McHale and Seth MacFarlane as Ted

Directed by:  Seth MacFarlane

Writers:  Seth MacFarlane, Alec Sulkin, Wellesley Wild

Produced by:  Scott Stuber, Seth MacFarlane, John Jacobs, Jason Clark

Executive Producer:  Jonathan Mone

Family Guy creator Seth MacFarlane brings his boundary-pushing brand of humor to the big screen for the first time as writer, director and voice star of Ted.  In the live action/CG-animated comedy, he tells the story of John Bennett (Mark Wahlberg), a grown man who must deal with the cherished teddy bear who came to life as the result of a childhood wish…and has refused to leave his side ever since.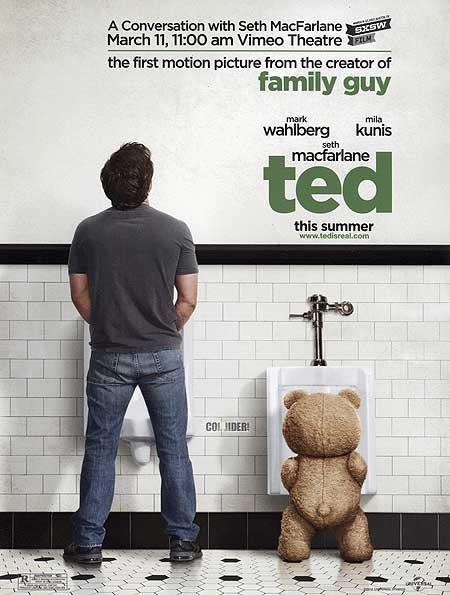 Did you enjoy this article? If so, we'd love to hear your thoughts in the comments below. It would be great if you subscribed to our RSS feed or signed up for email updates to get more goodness. There's lots more where this came from!