If you were to ask my mom's native officemate as to what the top three delicacies of Dumaguete are, she'd saybudbud kabog, chicharon (pork rinds), and of course, sans rival. Established in 1977 as a small garage bakeshop by Trinidad Teves-Sagarbarria, Sans Rival Cakes & Pastries grew as one of Dumaguete's top culinary attractions. Whenever I am in Dumaguete, I make sure to drop by and completely satisfy my sweet tooth.

Hungry from my adventure to the Twin Lakes of Danao and Balinsasayao, I went to Sans Rival's quaint shop and tried one of their "Menu of the Day" set lunches, which I have been meaning to try on my previous visits. For around 150php, I got Spanish bean soup, a greens salad with vinaigrette, chicken sticks with herb sauce and white rice, and a glass of soft drink. I also got silvanas and brazo de mercedes separately for dessert.Read more...
For starters, the Spanish bean soup reminded me of pork and beans, or I think it was based on that only with a slight Mexican twist. Unfortunately, it was a little bland and watery. The greens salad, meanwhile, thankfully had enough vinaigrette to cover the salad. And lastly, the chicken sticks were highlighted by the "herb sauce" that came with them. I'm a fan of chicken and mayonnaise-based dips, so I liked it. However, I had issues with with the serving portion, because I was given four small chicken fingers that weren't enough for a cup of rice.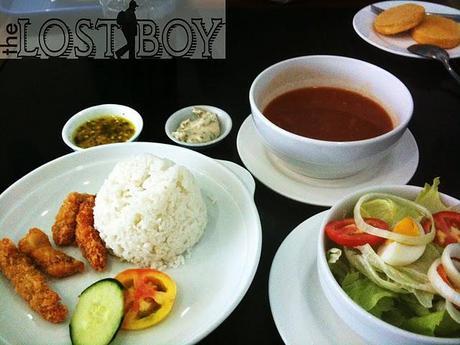 While I wasn't entirely satisfied with the set lunch, I wasn't to be disappointed with my desserts. I ordered their specialty, the 
silvanas
, which is buttercream and cashew sandwiched between chewy meringue cookies, for only 12php apiece or 100php for a box of ten. Another specialty is their sans rival, which is basically the same concept only in a cake form, selling at 24php a slice or 350php a loaf. I did not order sans rival as it 
reminded me of my ex
. Anyway, I would not write much about them anymore,as I would rather have you experience these divine treats yourself.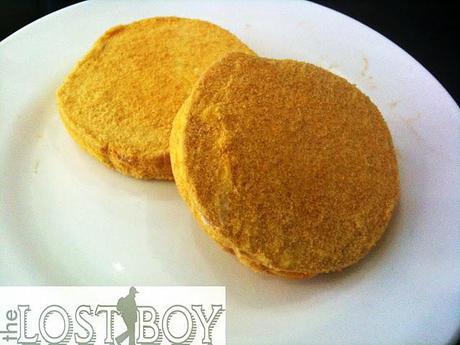 I also ordered 
brazo de mercedes
, a treat for only 20php a slice, which is sticky custard enclosed in a marshmallow-like roll. For me, it had just the right amount of sweetness.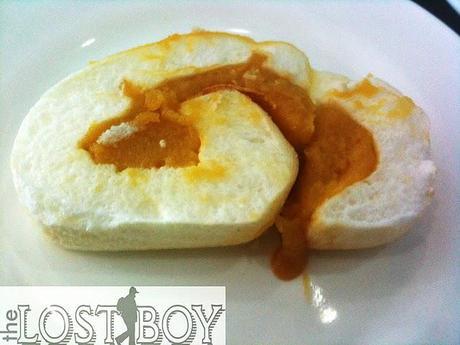 Verdict: Due to seasoning and serving issues, I was not entirely satisfied with the set lunch. The desserts, on the other hand, were just foolproof. They were really delicious, and they satisfied my sweet tooth. Their silvanas and sans rival alone are enough reasons for you to pay a visit.
SANS RIVAL CAKES & PASTRIES
1 San Jose Street, Dumaguete, Negros Oriental (Google Maps)
Hours: 9:00am to 7:30pm, Daily
Contact: +63352254393 or +63352254440 for orders
Prices: sans rival 350php a loaf ($8.20), silvanas 100php per box of 10 ($2.30)
Notes: Major credit cards and Philippine-issued ATM cards are accepted.