Updated:  12/31/15
Previously Published:  12/31/14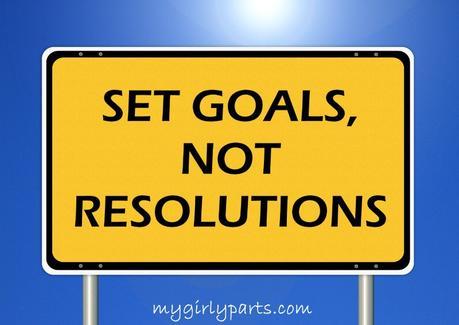 At the end of every year, there are many people who start thinking of what New Years Resolutions they can make.
Resolution:  a promise to do an act of self-improvement or something slightly nice
However, many of these people never accomplish this. So why not try something new?
Set a Goal, Not a Resolution
Goal: an objective that a person or a system plans or intends to achieve
There are many different types of Goals you can set for yourself. For example, Goals that pertain to your career or employment; Financial Goals; Fitness Goals; or Personal Development Goals.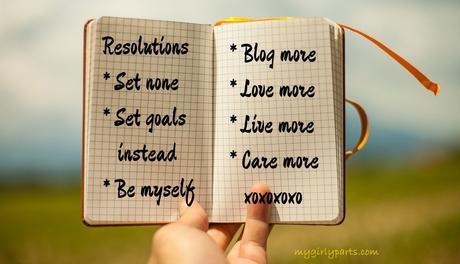 Personal Development Goals
Visit family more
Stay away from negativity
Avoid conflict
Go to the doctor for annual exam
Read more
Volunteer
Career Goals
Show up to work on time
Stop procrastinating
Have a positive attitude
Keep your office decluttered
Manage your time better
Financial Goals
Set up a savings account
Enroll in a 401k savings plan
Live within your means
Don't use your credit card
Eliminate any debt
Fitness Goals
Schedule time to work out
Get a gym membership
Walk or ride a bike
Set monthly weight loss goals
Whichever your choose, make sure you define exactly what you are setting out to achieve.
Heading into the new year, have you set any goals?
I am setting a few personal goals for 2015.
Stick with one (1) blog only FAILED
Utilize social media as much as I can
Grow the My Girly Parts Community
Push negativity out of my life
Be the best person I can be
What about you? Have you thought of setting goals instead of resolutions?
My 2016 Goals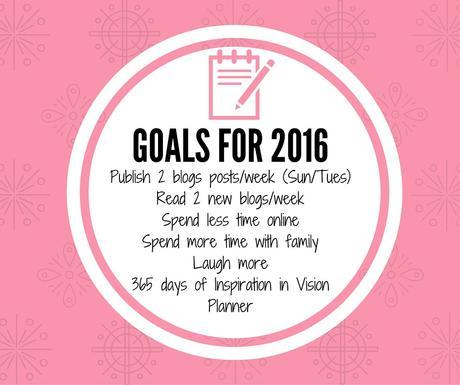 Set #Goals for the #NewYear, Not #Resolutions! #HappyNewYear #2016
Click To Tweet
Related
Tweet
Share
+1
Pin
Share
Stumble
Reddit
Total Shares

2