After spending a day and a half at our relatives' Llamar Beach Resort in Laiya Beach, our family was invited to Palm Beach Resort at the other side of San Juan, Batangas called Hugom. We had to climb up a hill to reach the place, but as soon as we got there, we were asked to park and were shuttled to a hut near the beach, which is tucked away from the beaches of Laiya.
I am bad with names, but the vice president of the big company that manages the resort welcomed us. She said rooms were fully booked since two weeks ago, so she wasn't able to reserve a room for us on such short notice. It was all good though, because we couldn't stay overnight anyway.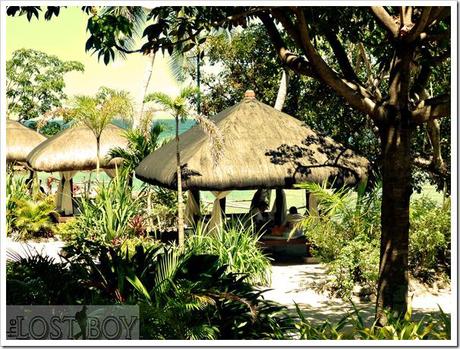 We rode a golf cart to the stay-in guests' dining area for lunch. By the way, they have separate dining areas for those who are staying in and those who are in for a day tour. There is also a specific area for day tour guests near the beach to maintain the calmness of the place. Anyway, I could not remember the entire spread during lunch, but I did remember the sinampalukang manok (chicken in tamarind broth) and the luscious banana crumble for dessert.
After a heavy lunch, the president of the company that manages the resort among other projects sat down and talked to my dad about the resort. Soon after, the owner himself drove the golf cart and gave us a tour of his resort, from the impressive minimalist casas to the nice infinity pool.
I have to be honest though that their beach is nothing to write home about, especially during low tide. While they have cleared rocky portions of the resort's 300-meter shoreline, their beach is a stark contrast from the resorts in Laiya Beach. However, the good thing is that they have water sports equipment, such as a Jet Ski, a speed boat, and kayaks.
I wondered what draws people to the place, when the beach is not the best, and admittedly, the rates are steep. Well, the vice president told us that people are attracted to the tranquility and exclusivity the place offers. Indeed, sometimes, it's nice to be lost in the scenery and setting and just immerse yourself in the serenity of the beach.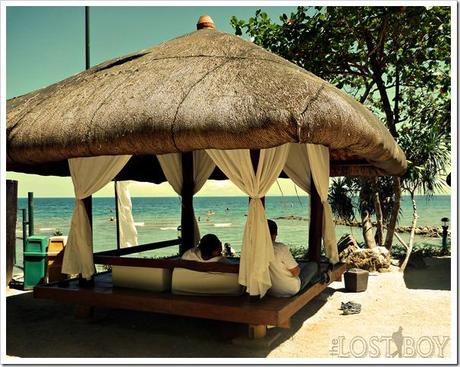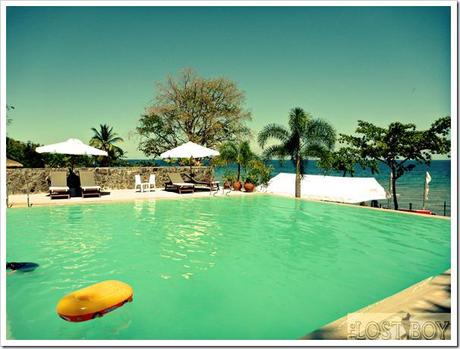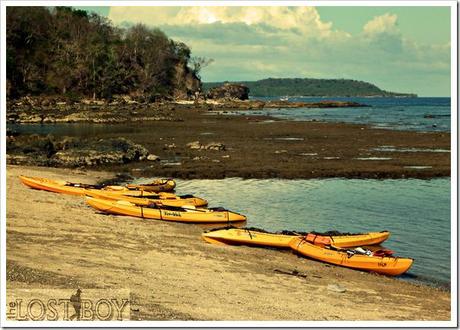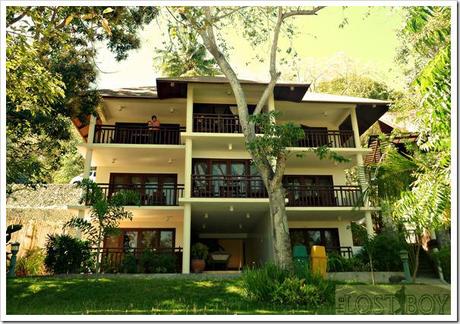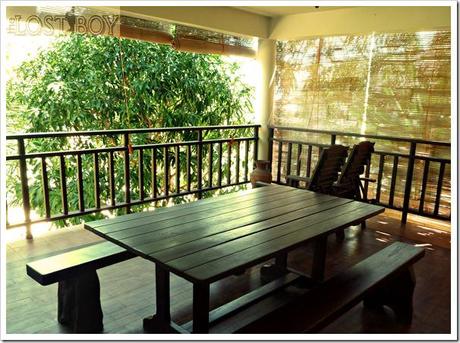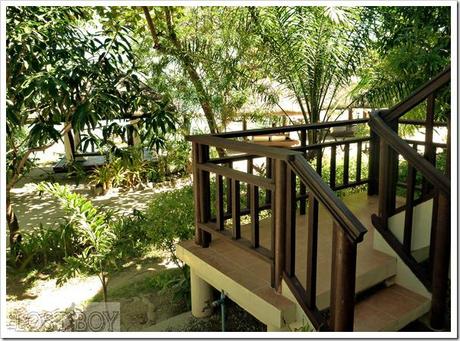 Luxuriate in serenity at Palm Beach Resort. San Juan, Batangas is only a two hour drive from Manila!
Palm Beach Resort offers day tours that come with lunch and a snack and impressive casas for overnight stays. Rates vary according to season, so it's best to check their website here.

P.S. The entire time we were at Palm Beach, the comedic duo of Ariel and Maverick were shooting an episode for TV5's TotooTV. The episode was aired last May 23, 2011. My two siblings were cast as extras for a scene!