Market data for September was released this week and the news talked about how sales are up. Compared to the same month last year they are definitely up, which is a good thing... the last half of last year was abysmal. Compared to the previous month this year sales were down, but that's what usually happens in the fall.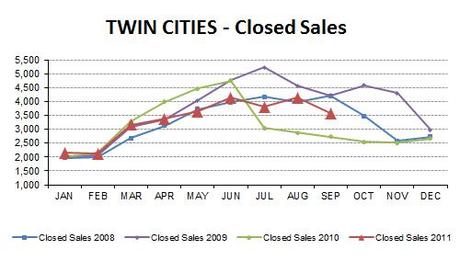 It's interesting that pending sales are following the same trend line as closed sales this year in the same month... not a couple months ahead of closed sales which is more typical. You can see the usual lag clearly in the peak and drop related to the end of the tax credit last year.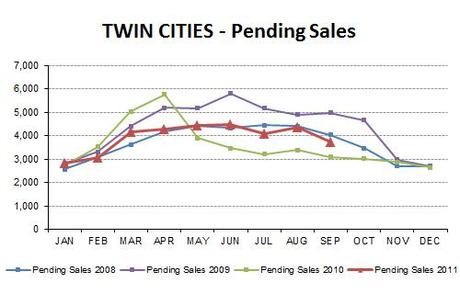 Median price dropped a bit, but only from $156,000 in August to $155,500 in September. The trend line is consistent with typical seasonal trends but continues to hang below other years.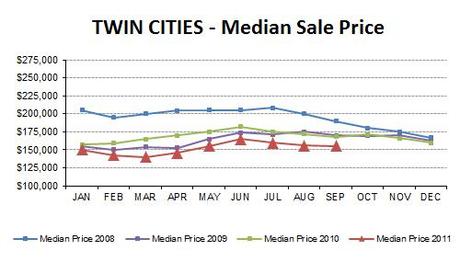 The low prices and mortgage interest rates that hit historic lows even below 4% combined with low prices caused the affordability index to rise again. I wonder if we will hit a new high next month.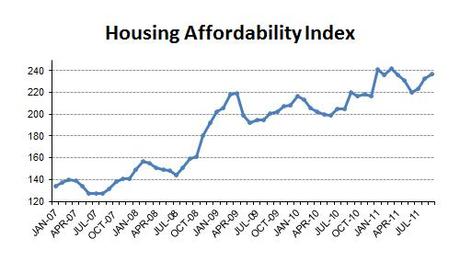 This all indicates a wonderful time to be a buyer. The only hard part for buyers is the supply of homes for sale continues to drop... which can be a good thing for sellers if the laws of supply and demand cause the relentless price reductions to stabilize.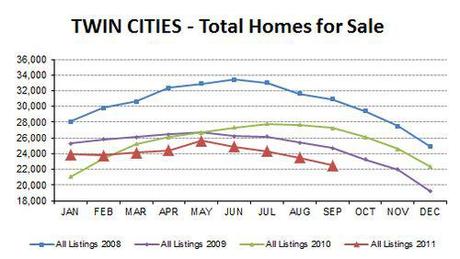 Buyers have been busy doing what they are supposed to be doing this year... buying! That has resulted in a supply of homes for sale that hangs below previous years but that brings us closer to a balanced market. There was a 6.8 month supply of homes available the end of September, getting close to the 5-6 months supply that indicates a balanced market.
The figures above are based on statistics for the combined 13-county Twin Cities metropolitan area released by the Minneapolis Area Association of Realtors. Click here for local reports on 200+ metro area communities. Click here for current interactive market analytics by area, city, county, neighborhood or zip code.
Sharlene Hensrud, RE/MAX Results - Email - Minneapolis - St. Paul Real Estate Market Information