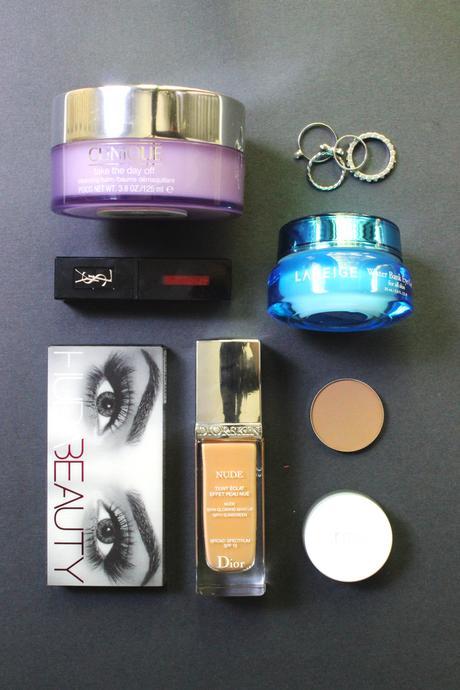 Hello everyone~ It has been a hot minute since I last posted anything. I was just dealing with stuff, but I am feeling a lot better and I am ready to start posting. Anyways, I digress~
I mentioned in my last post, New Skincare Bits, that I will be sharing some of the goodies I picked up from Sephora.
Also, I am testing out new photography styles, as of now I am trying to become a flat lay master, so tell me what you think. I think it could use some work.
Let us start with skincare. I have been dabbling in different forms of skincare for the past few years. I used oils, micellar waters, wipes, and pads but I have never used a balm. I have heard so many great things about the Clinique Take The Day Off Cleansing Balm. I have only used it once, so I do not know how I feel about it yet. I like how I can use it to remove it everything, but I am not used to using a small amount of product. Previously, I used to use a few pumps of cleansing oil and maybe a wipe before. Therefore, I am still trying to find what works best for me.
If you have been a long time reader of Townhouse Palette, then you must have heard me mention Laneige. Laneige is a Korean beauty brand that I have adored for years. Whenever I hear Laneige, I think about supple and moistful skin. My sister was on the lookout for an eye cream, so when I saw Sephora carried Laneige, I was pretty excited (however, I am pretty sure you can get Laneige products at cheaper prices somewhere else on the internet). I picked up the Laneige Water Bank Eye Gel, which is actually an Allure Best of Beauty favorite.
At first, I was not keen on the amount of product I got because there is a lot more packaging than there is product #youknowwhatimsayin. However, you need the tiniest amount because the product is dense, but spreads smoothly. It also comes with a spatula to scoop the product out. It leaves the eyes feeling very hydrated, but I am still testing if it works well with makeup.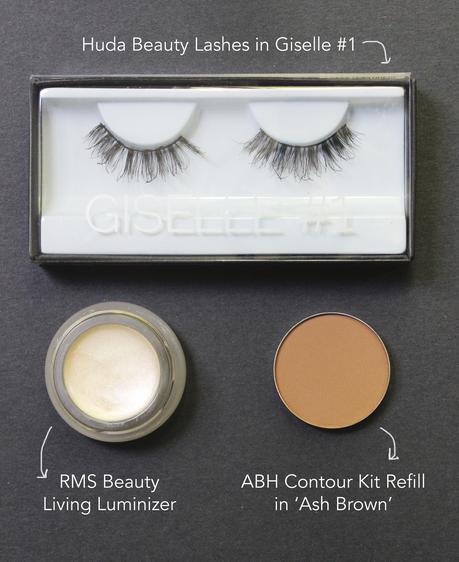 Swerving right into makeup, I picked up a new foundation, it is called the Dior Diorskin Nude Skin-Glowing Foundation in ' Honey Beige'. This is a beautiful foundation with a light-medium coverage and a natural finish. The color selection from Sephora is dodgy, but the one Medium shade they had matched my skin well. However, this foundation is not for oily skin, but it looks beautiful on the dry skin.
I was in the market for a REAL contour powder for contouring the nose. I decided just to get an Contour Kit Refill because getting the entire palette seems like a waste to me. I was going to get " Havanna," which was a warm dark chocolate brown, but I decided on " Ash Brown" because the color was a bit cooler-toned. I am still getting used to contour the nose, however, this powder looks good in the hollows of the cheek bones and shades.
I also picked up the RMS Beauty Living Luminizer which is a white gold cream highlighter with a pearl finish. It is definitely very pretty, but I am still a fan of powder highlighters. I will have to try it more to get a better opinion.
I have been trying to get more comfortable with lashes, so I decided to grab the iconic Huda Beauty Lashes in #1 Giselle. Although this is one of their natural lashes, it is still very dramatic. A huge step up from the Ardell Demi-Wispies. Also, the band came stark white, which had me confused because it is quite noticeable on anyone without pale skin.
It would not be a haul without something from YSL. I grabbed a YSL Vinyl Cream Lip Stain in " 413 Bourgogne Alternatif." I have not used it a lot ( I know, surprising), but it leaves a killer stain and the high gloss of the lippie is very editorial like. The packaging is also in this structured, jet black tube similar to their Glossy Stain Lip Colors.
I picked up some pretty nice goodies from Sephora, if I do say so myself~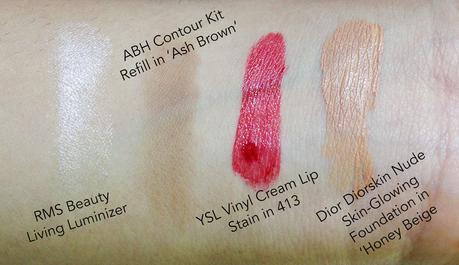 What have you picked up recently?