About 25 kilometers away from Kuala Lumpur is Hulu Langat, the fifth largest district of Selangor State. The heavily-populated townships of Ampang and Cheras, which are suburbs of Kuala Lumpur, form part of Hulu Langat, but beyond these places are rural settlements that go for a more traditional way of life. To explore more of Selangor's culture and food, we ventured into Homestay Orchard Santika, where a day of activities were lined up for us. Read more…
HOMESTAY ORCHARD SANTIKA
We arrived at Homestay Orchard Santika in Hulu Langat amid a traditional welcome ceremony. And after some opening remarks, we were off to explore the mini-fair that was put up for us—and it wasn't entirely about food. Aside from the making of delicacies as detailed below, there were a number of kampung (village) activities, including arts and crafts, games like congkak and sepak takraw, and playing of musical instruments like the angklung.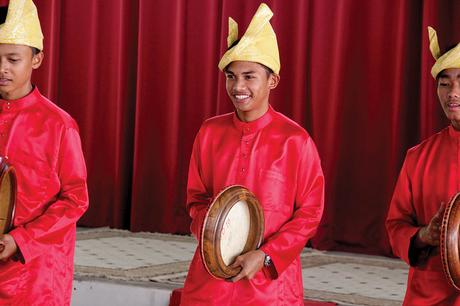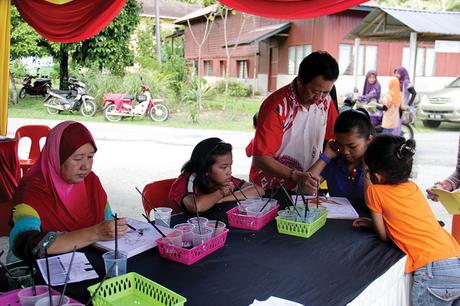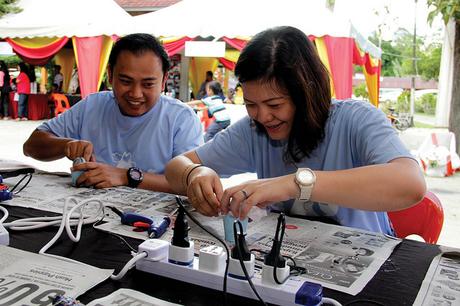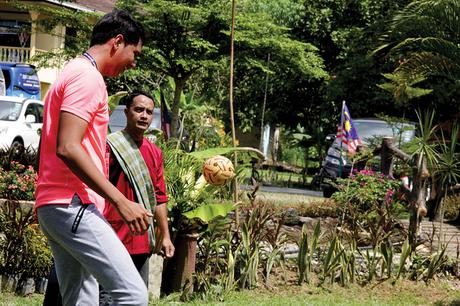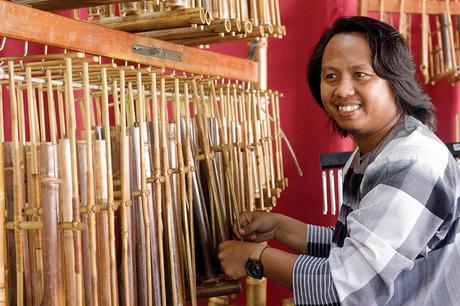 A traditional Malay house, where we were able to try on ceremonial garb, was opened, while at night, we witnessed a cukur jambul, a Malay rite of passage for an infant.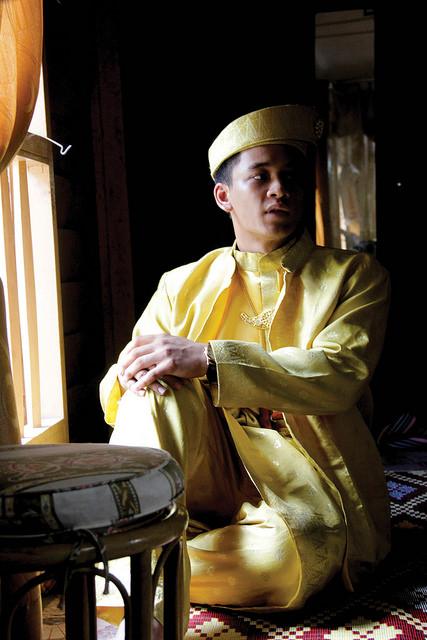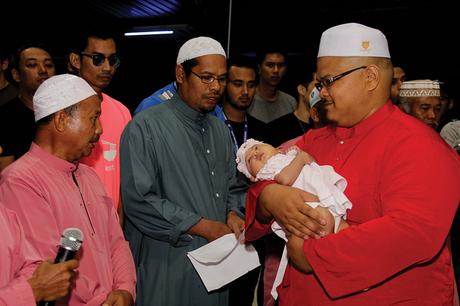 DELICACIES
Perhaps the most important highlight of our visit to Homestay Orchard Santika and Hulu Langat was the demonstration of how Selangor's delicacies are made. Among what we learned to make hands-on were:
Ketupat – packed rice in woven palm leaf
Lemang – glutinous rice with coconut milk wrapped in banana leaf and cooked in bamboo
Lontong – cylindrical packed rice wrapped in banana leaf and cooked in bamboo
Sambal goreng Jawa – Javanese fried sambal
Kuih jongkong – sweet rice cake soaked in coconut syrup and wrapped in pandan leaves
Kuih tumpi – rice flour cracker with green mung beans
Kuih ros – crispy cookies made out of rice flour and coconut milk
Cendol – spaghetti-like rice flour jelly served with coconut milk and palm sugar on ice
Dodol – sticky, sweet confection made of rice flour and coconut milk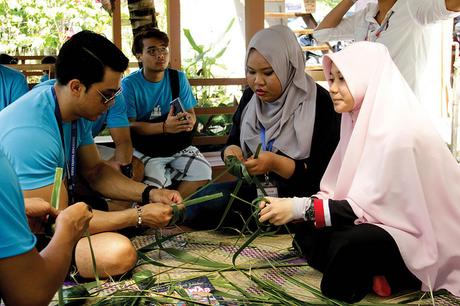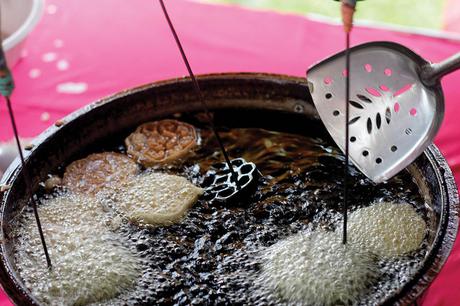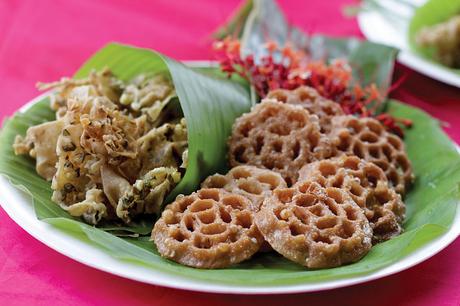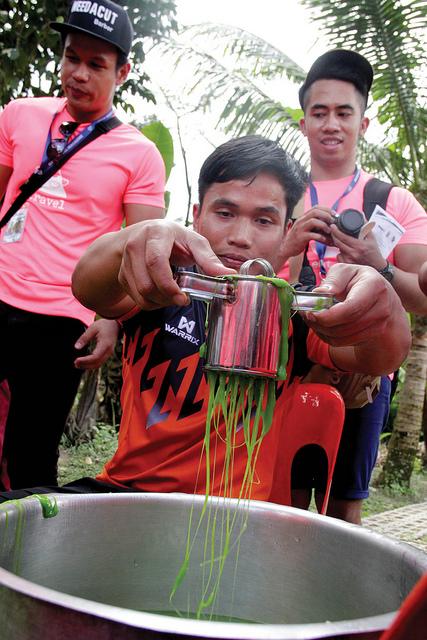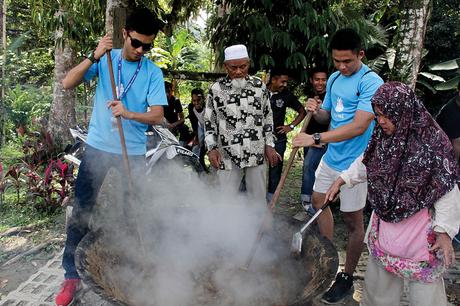 BAHULU CLASSIQ
A few minutes away from Homestay Orchard Santika is the famous Bahulu Classiq, where we went for afternoon tea. I was surprised that we weren't just there to munch on the well-loved cakes but also to learn how they're made.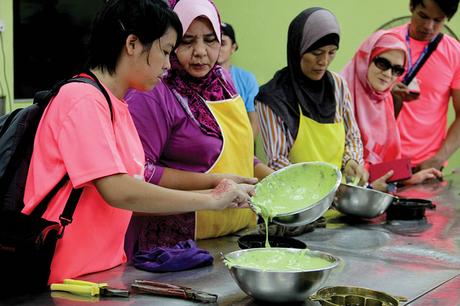 Bahulu is a sponge cake popular during Eid'l Fitr of Ramadan. It usually takes the shape of a dome, but at Bahulu Classiq, they also make them in the form of a fish. They make the bahulu in three flavors, namely original, pandan, and cappucino, and all have chocolate chips in them.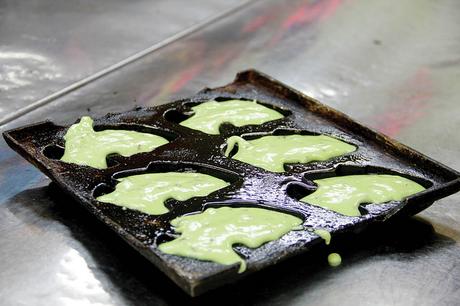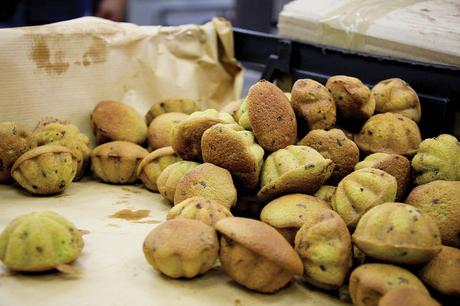 NASI AMBENG MAKING
For dinner, we learned how to make the Javanese nasi ambeng, a smorgasbord consisting of opor ayam (chicken in coconut milk), serunding kelapa (coconut floss), sambal goreng Jawa (Javanese fried sambal), mee goreng (fried noodles), and urap (steamed vegetables) on top of nasi putih (white rice). Villagers taught us how to assemble the meal on daun pisang (banana leaves) and feast on it using the hand. The big meal is meant to be shared, of course.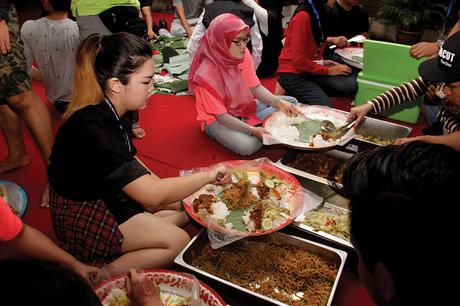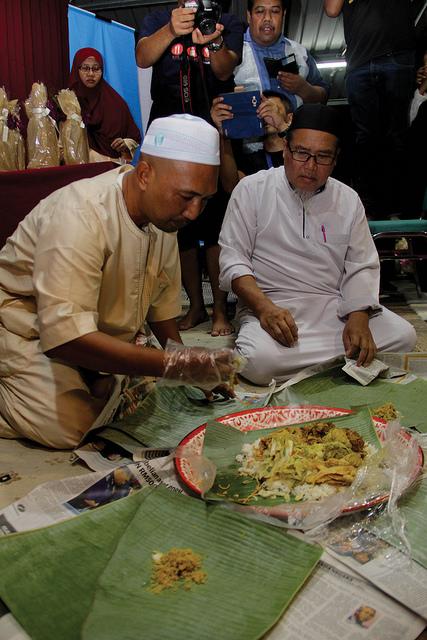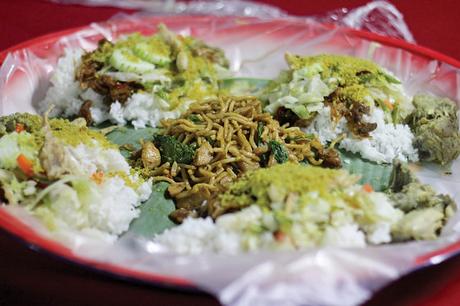 How to get there: Hulu Langat may easily be reached from Kuala Lumpur by hired car or taxi. For transport and other arrangements, contact Homestay Orchard Santika at +60 3 9021 2089.
Photos above were used with permission from Gaya Travel Magazine.