In the second 
instalment of a new series of articles reviewing the past season's fortunes of teams from across the footballing world, Guest Writer Tom Galley gives his thoughts on his team's performance in 2010/11.
By Tom Galley @tgalley91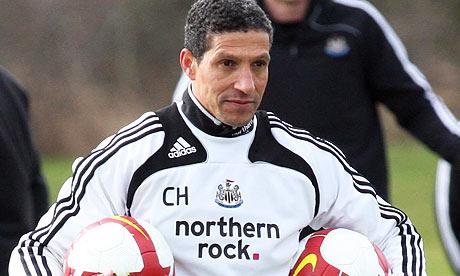 Chris Hughton made a promising start with Newcastle United on
their return to the Premier League.
The start of a new Barclays Premier League season was filled with optimism amongst Newcastle fans. A return to the Premier League on the first attempt was beyond what many pundits were expecting of a team that has drama written all over it. And yet, they went on to win the Championship convincingly and earn their place back amongst the elite in English football.
With a relatively small playing squad going into this season, manager Chris Hughton was only able to complete the signings of
Cheik
Tioté, James Perch and Dan
Gosling on permanent deals whilst sorting out a season-long loan for the exciting talent of French international Hatem Ben Arfa.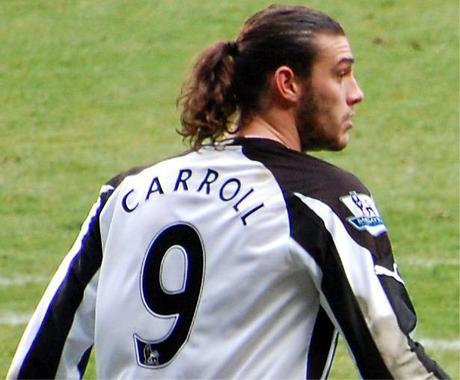 Andy Carroll was living up to his 'new Shearer' billing,
scoring a hat-trick in only the second league
game of the season.
An opening day loss to champions Manchester United was followed by a 6-0 thrashing at home to Aston Villa where local lad Andy Carroll managed to bag hat-trick and a 2-0 home loss to Blackpool which signalled the inconsistent season that was to be for Newcastle United. An away win at Everton and a home loss to Stoke City supported this, before an impressive away win at Arsenal where Andy Carroll, once again, managed to be the star performer and get the only goal of the game. 
However, one highlight that will surely stay in the memories of those in the Toon Army will be their unforgettable victory over arch rivals Sunderland at St James Park, where they came out on top in a 5-1 win. Captain Kevin Nolan grabbed the headlines and the match ball when he managed to become the second Newcastle player to score a hat-trick this season. Chris Hughton was easily winning over any critics that he may have had as to whether he could manage at the top level and a new contract was surely on the horizon for the Irishman. 
Newcastle United, however, is a club that in the past, have played to their own downfalls and appeared in the headlines for all the wrong reasons, and in December 2010, they didn't disappoint. Two days after a disappointing 3-1 defeat at West Brom, with the club sitting a comfortable 11th in the table, owner Mike Ashley saw fit that Chris Hughton was no longer the man to lead his club and decided to hire Alan Pardew to replace him. This left the footballing world shocked at the news as many had felt Chris Hughton had done a great job with what was available to him. Fans were shocked and the playing staff were left in a blur of confusion as to why their manager, with whom a great bond and team spirit had been created, was now out of the club and jobless. The task of repairing the spirit inside the dressing room was left to former West Ham and Southampton manager Alan Pardew, who signed a 5-year deal. Many journalists were citing his appointment as Mike Ashley bringing in his 'cockney mates' as it was reported that Mike Ashley and Alan Pardew were often seen together in a London casino.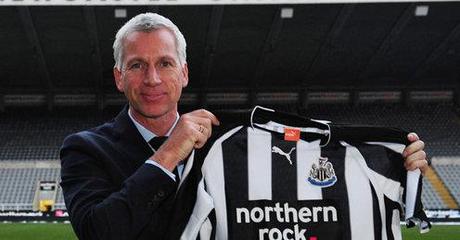 Hughton's replacement, Alan Pardew, proved to be initially
unpopular amongst the Newcastle faithful.
Roy Hodgson's Liverpool were the first team to challenge Newcastle under Pardew and it was the perfect start. Newcastle's main trio of Kevin Nolan, Joey Barton and Andy Carroll grabbing a goal each which saw them win 3-1 at St James Park using a formation and tactics that were present in Hughton's regime. Nonetheless, Pardew's enthusiasm and vision for success was soon to be proven as he managed to tie down the impressive
Cheik
Tioté on a new 5 and a half year deal and complete a permanent deal for Hatem Ben Arfa from Marseille, who unfortunately suffered a double leg break in only his 5th appearance for the club which was to rule him out for the whole season.
Make sure to check back tomorrow for the second and final part of Tom Galley's Newcastle United Season Review.