When you think of dining in Midtown Manhattan, you undoubtedly think of the old-school steakhouse. Large spaces filed with rustic decor frame even larger portions of red meat and russet potatoes. The Sea Fire Grill boasts that familiar old school charm but with a much lighter fare. With it's impressive size and classic seafood menu, it was no wonder to learn that it's owned and operated by the same team behind Benjamin Steakhouse.
This is not a paper napkin joint. Waiters zip around in crisp white shirts and black bow ties. The bright clean interior reflects the delicate, light flavors in this locally-sourced, contemporary American restaurant. And speaking of flavors, Chef Jesús Núñez uses a light hand to prioritize the integrity of the ingredients- letting the natural flavors speak for themselves. Praised by Zagat, The New York Times, and the Washington Post, Chef Núñez has also made appearances on the Food Netork's Iron Chef America.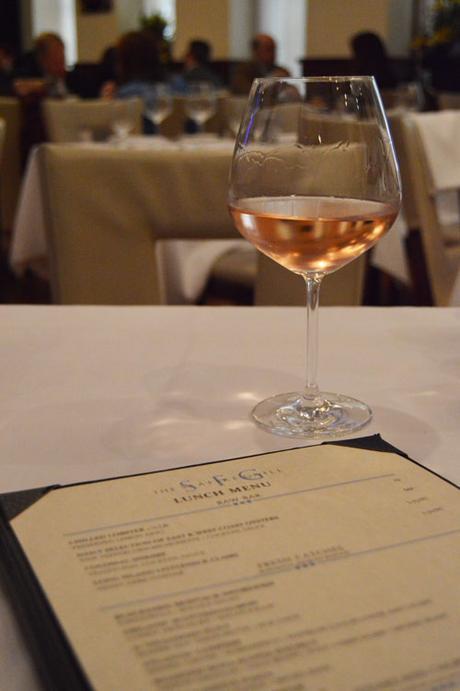 Although the wine list at The Sea Fire Grill features over 500 selections, I was quick to land on the Cote de Provence. It is Spring after all, and there's no better time of year to enjoy a chilled glass of rosé. As I sipped my vino and skimmed the menu, our very dapper waiter brought us some fresh bread to whet our appetites. In place of butter they offer an incredibly light and citrusy white fish spread, which my other half was quick to devour.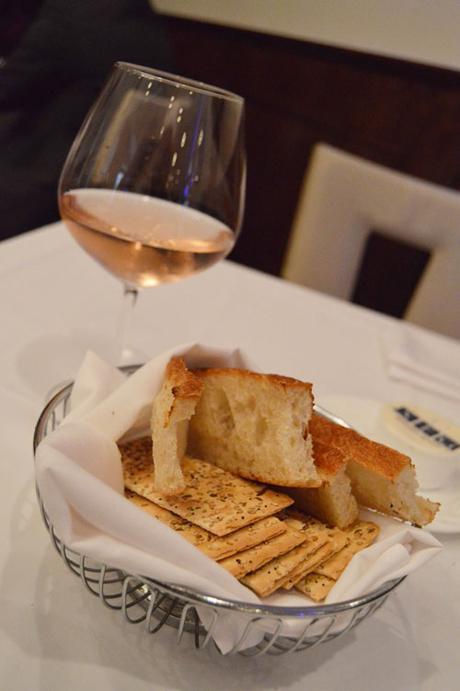 Although many dishes were calling our names (hello Burrata!) Phil and I decided to stick with with les pièces de résistances: seafood. I never met an octopus I didn't like, so the Spanish Octopus with creamy Romesco was an easy decision for me. Phil chose the crab cake, which was served with red pepper sauce and homemade tarter. It was perfectly crispy on the outside with not too much filler.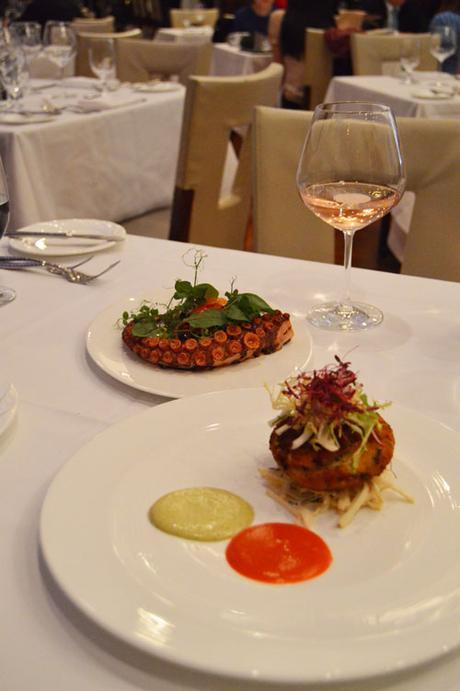 While both appetizers were absolutely delicious, the Octopus was definitely the star. Just look at that beauty! Served with a light tomato and olive salad and a side of Romesco sauce, every bite was better than the last. The tender meat was very lightly grilled, which added a slight char. The portion was a perfect size and could easily serve as an appetizer or small entree.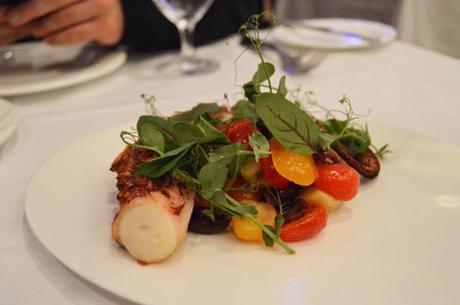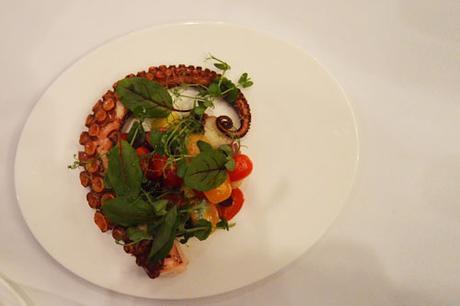 Next up, we dove into the entrees. I ordered a chilled Lobster and Avocado salad. Perched on top of an avocado and tomato tower and surrounded by a grapefruit moat, this dish was pretty tasty! The creamy avocado and tart grapefruit balanced each other wonderfully. Phil ordered the Hake special, which was served with mussels and a white bean salad. For such a healthy dish, it was remarkably filling- the warm white beans giving a nod to Italian comfort food.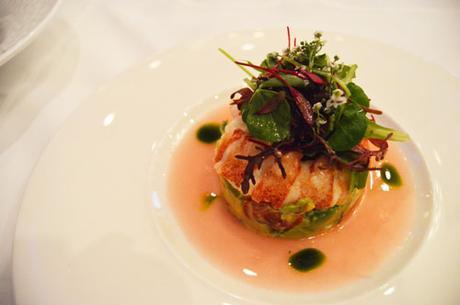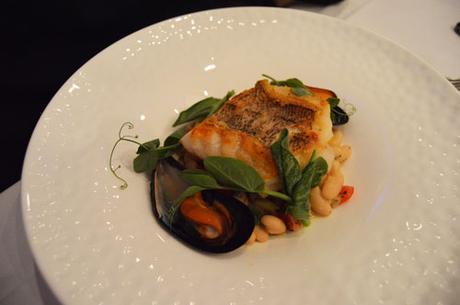 Although completely satisfied, I hardly say "no" to desserts. After very little deliberation, we decided to end the meal with a slice of classic New York style cheesecake and a couple of frothy lattes before returning to work.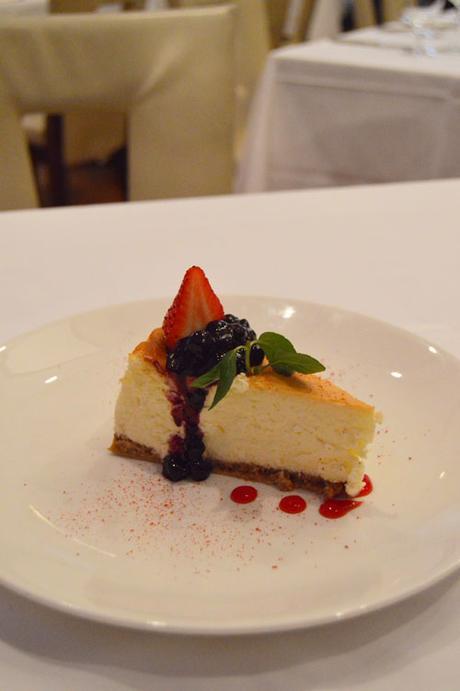 The Sea Fire Grill is located at 158 East 48th Street in Midtown Manhattan, between Lexington & 3rd Aves. For more information, or to book your reservation, head to www.TheSeaFireGrill.com.