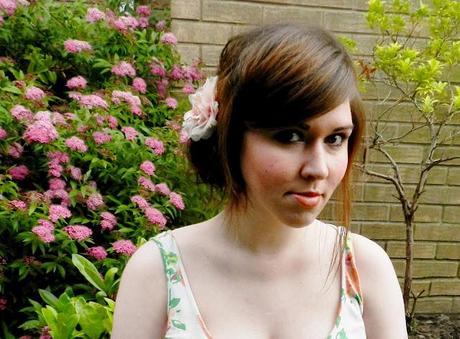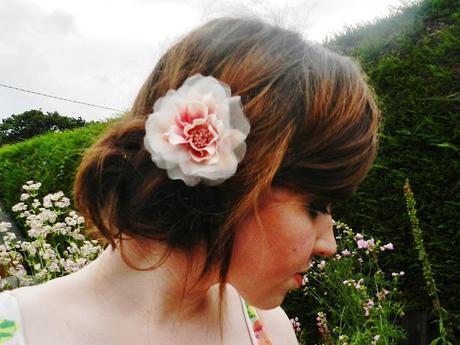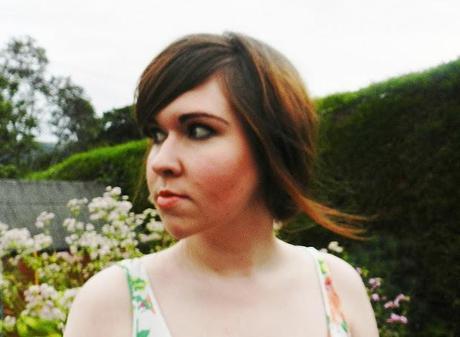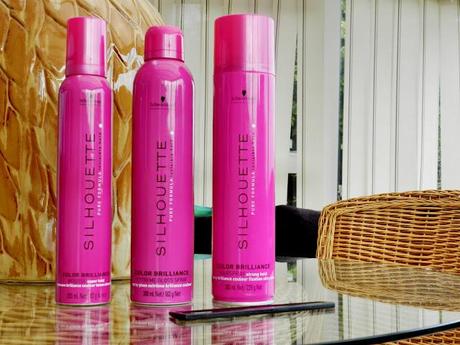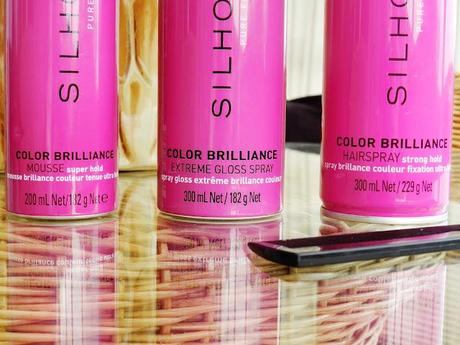 Recently, as part of a competition Schwarzkopf are running, I was sent some products from their new Silhouette Colour Brilliance range with the challenge of having to use these to re-create a celebrity hairstyle of my choice. 
I was so excited at the prospect of doing this, as I am already a huge fan of the

Schwarzkopf

brand - their "Got2b Glued Blasting Freeze Spray" is my favourite ever hairspray thanks to it's amazing hold and so I was really looking forward to trying this new range and seeing it's results, especially as I have recently coloured   my hair. 
It took me a long time to decide on the celebrity style I wanted to try and re-create for the competition. I really wanted to give myself a challenge by styling my hair in a way that I never had done before, though at the same time, knowing that I'm no creative genius when it comes to hair I also wanted something that would be easy to re-create again and again without too much effort.
After spending hours trawling the web, searching "celebrity updos", "how to hairstyles" and the like, I eventually decided on this simple yet chic "messy side bun" style sported by Audrina Patridge (pictured below).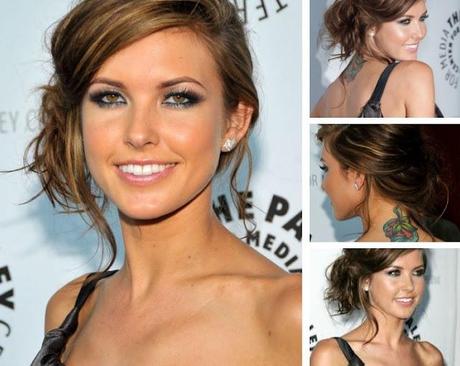 In my attempt to re-create, first off after towel drying my hair I applied a liberal amount of the Silhouette Colour Brilliance Mousse through my hair and then blow dried in order to try and gain a bit of volume. I really did feel that after doing this, the mousse had made a significant difference to my hair. Apart from making it feel much softer, I also felt that it had helped me to achieve much more volume and bounce which was what pleased and impressed me the most.
Once dry I took the bulk of my hair and used a bobble to secure it in a side ponytail. I then twisted it around to create the messy bun and secured with numerous bobby pins! I have a lot of hair and so due to the weight of it, this took quite a while - made worth it though by how pleased I was with the end result!
To finish, I simply used a hairpin to secure my fringe in a sweeping style, leaving a few whispy strands free so as to try and be as accurate as possible in emulating Audrina. I then used the Silhouette Colour Brilliance Hairspray on my fringe and on the bun itself to make sure it felt super secure and to ensure extra strong hold. 
The last step I took was to spray the Silhouette Colour Brilliance Extreme Gloss Spray across my hair to give it a final sheen and make it look lovely and polished. Ooh and I popped a little flower in just to add my own special touch!
Overall, I was extremely pleased with the style I managed to achieve using the Schwarzkopf Silhouette  Colour Brilliance products. In all honesty, I was already a fan even before I used them thanks to their gorgeous pink packaging!  After using them though, I was even more impressed. What I really liked about both of the sprays was that they made my hair feel secure and in place, creating hold, without making it feel sticky or weighed down. They were lightweight, and so it almost felt as though I wasn't wearing any product, which was great.
My favorite product of the three though, had to be the mousse. Due to the length and thickness of my hair, I often find it hard to stop it feeling/looking flat and limp - this totally solved that problem though - giving me lasting volume and hold. It will without doubt become a staple within my haircare routine.
I'm excited now, to go out this weekend and wear this style again for all my friends to see! It's so nice to have found a different look instead of having to stick to the same style all the time. This competition has really inspired me to get creative and make the most of my long locks! :)