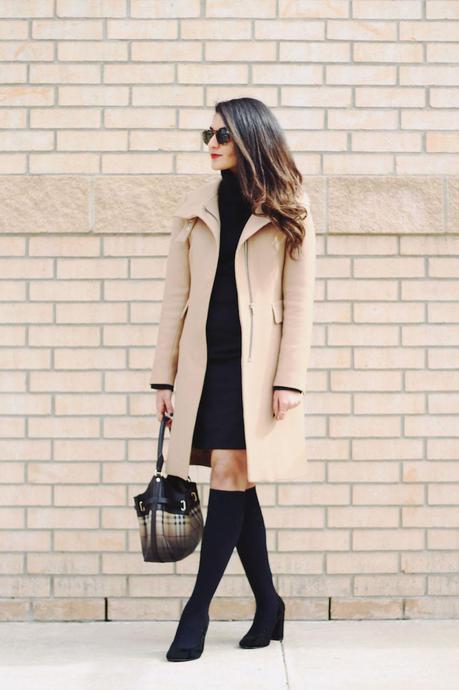 Theres nothing like a pair of knee high socks to spice up an outfit.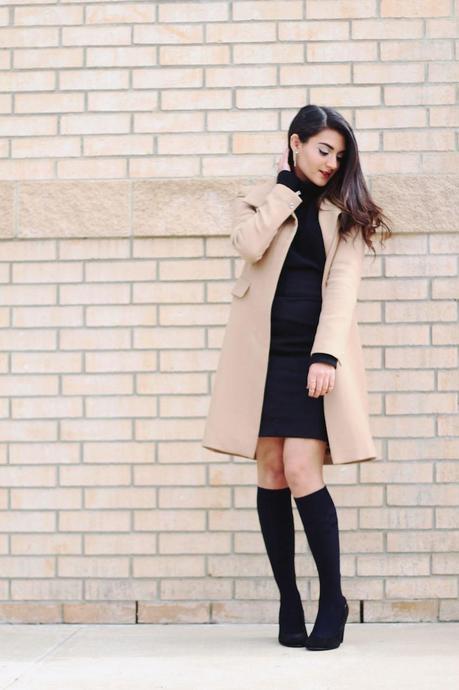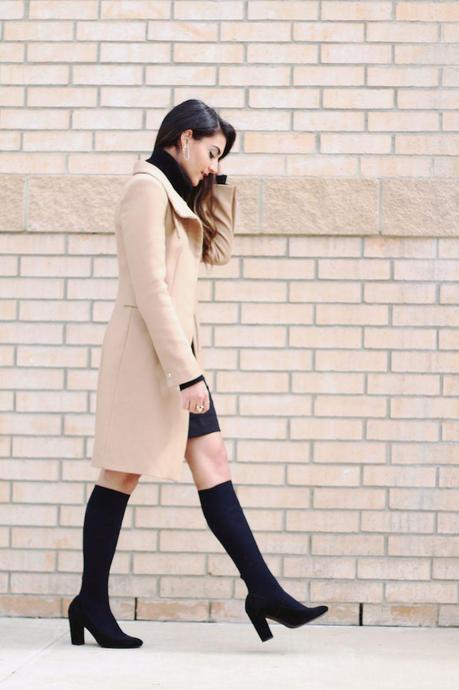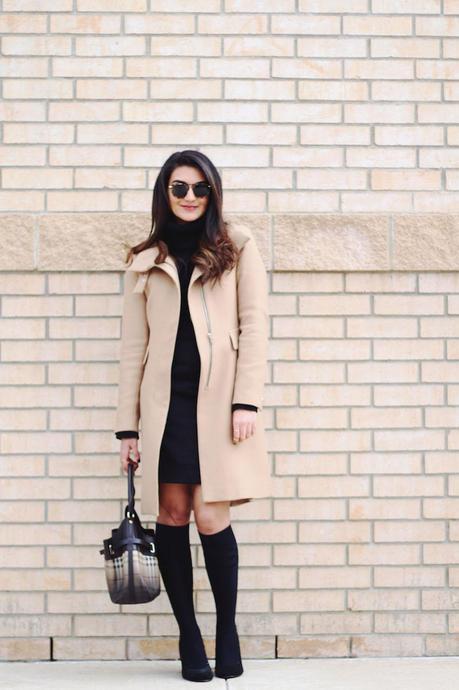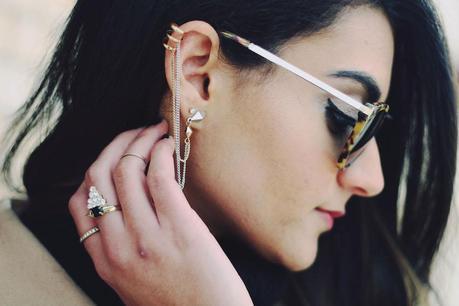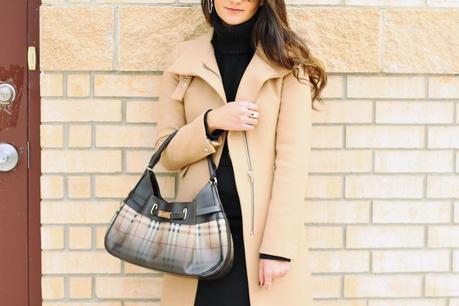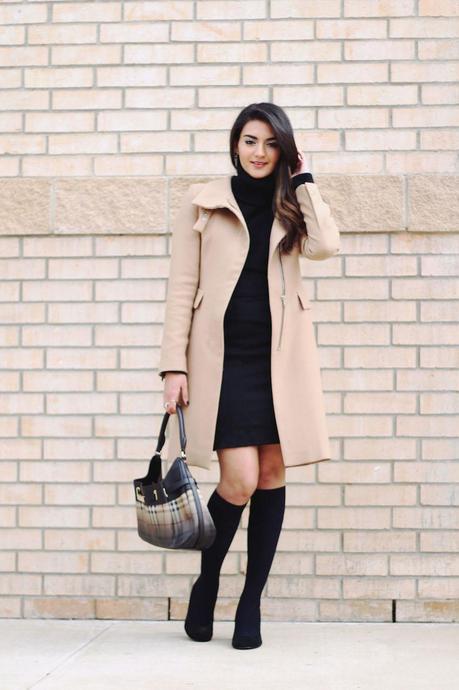 There should be a rule that when its officially Spring we shouldn't be dipping down into the 50′s. But winters putting up a fight and we can't trust Texas weather anyways – its always changing its mind. Time to pull out the black threads again. If you haven't already noticed I'm trying to step away from this color but, like winter, my closet is putting up a fight of its own and holding on tight.
A problem I have is falling in love with an outfit and picking it out to wear day after day. Intervention be damned, I've relished in this black cashmere turtleneck, matching black pants, and camel coat look practically all season. I can't get enough. And even if I try to look for something fresh – because I'm sure I'm starting to look like a hobo who only has one outfit to their name – my hand subconciously goes back to the same ensemble.
This time I broke the pattern, a little anyways, by chucking my black pants for a pencil skirt and knee high socks.
I'm wearing a Zara coat, Karen Walker sunglasses, Burberry bag (similar here), Express pencil skirt, and H&M accessories.