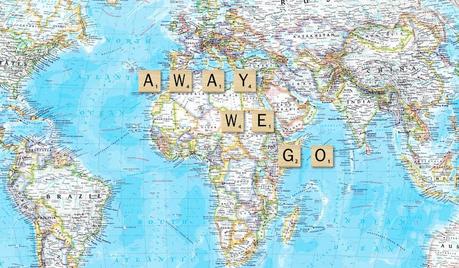 Take it from the girl who's traveled 25 plus countries around the world.
Since I was a little girl I've been globe trotting and exploring before I could even utter my first word. My parents helped instill a dangerous addiction to wanderlust, and now I'm always eager to go on my next adventure. After years of travel, too many security clearances and multiple destinations, I'll share with you a few tips of what I've learned over all these airplane miles.
Be Aware: Know your surrounding and whats going on around you. Keep your eye out for any tourist traps or pickpockets. Most forms of public transportation are sprawling with wandering hands looking for loose pockets. I've found that a prime time a pickpocket attacks is during the chaos of getting in or out of a metro or underground subway. They come in all shapes and sizes – even the sweet old lady I encountered in Barcelona showed her true colors when I was rushing to catch the train. Stay vigilant.
Leave It Behind: A tourist by any other name…is a target. Keep a day's worth of money with you and leave behind the rest, along with any credit cards, safely back at your hotel. It'll give you peace of mind that even if you've been pick pocketed that you're not at a total loss.
Pack Light: Probably the hardest to do, especially as a girl. You always tend to over pack. Keep it to a minimal or better yet, try on each outfit before packing so you're sure it will be worn and it's what you want. Dragging around a ten ton bag from spot to spot can be a real B*.
Blend In: Ditch the white knee-high socks and tennis shoe duo look. Just because you are a tourist, doesn't mean you have to look like one. Act Local: eat local, dress local, and don't be afraid to interact with the locals. They know their home better than any travel guide ever will.
Bargain: If you're in a shopping area that allows you to bargain, take advantage. Don't let your eagerness show and know your bottom price. Don't be afraid to walk away.
Trust Your Gut: Probably the most important piece of advice. If you're caught in a situation that feels "off" or wrong in some way, trust your intuition. You're picking up on something for a reason and most likely you're right.