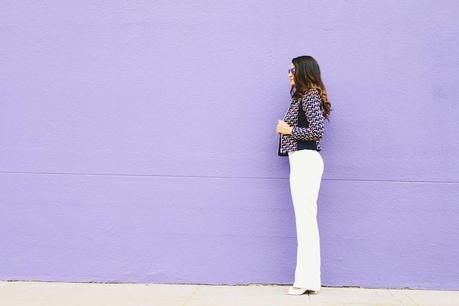 H&M's new Conscious Collection is better than ever.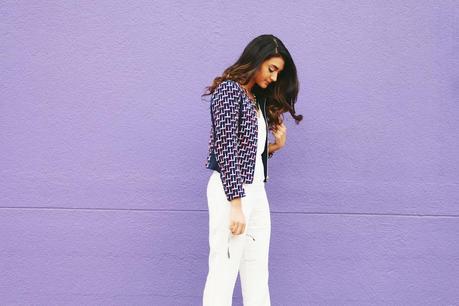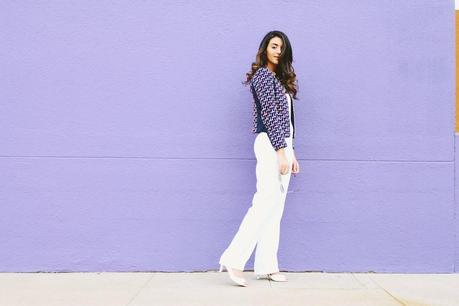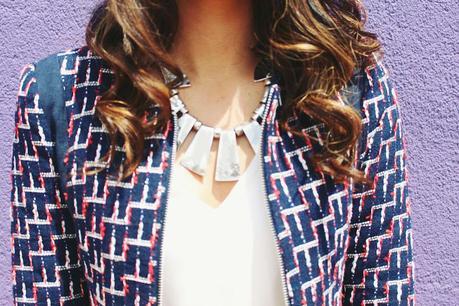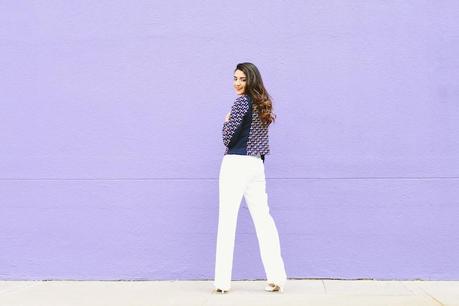 The minute the new H&M Conscious Exclusive revealed its look book, I was in love. Gorgeous details and soft tones in the color palette had me marching through the mall the day the collection was available in stores on April 10th. Not surprisingly, I wasn't the only one who was eyeing H&M's moves, as I battled through the crowds and eager hands riffling through the thinning racks of clothes. I got my hands on this lovely number – a white jumpsuit with cutouts on the sides. The perfect all white piece for Spring, just beware the cardinal rule in fashion during a whiteout – don't spill or bye bye  whitey. I have yet to win in the food/white battle, so I was a little weary when buying this. Luckily, alls well…so far. Stay tuned for a DIY Stain Remover piece!
I'm wearing a H&M jumpsuit and jacket,  and a vintage necklace (similar here).