I have a confession to make: I haven't tried
Tokyo Café
. I have always been under the impression that it is just another expensive coffee shop serving, well, coffee and the crepes they have on display. It was only when we were invited to dine at their first store at the SM Mall of Asia, however, did I know I was wrong.
Read more…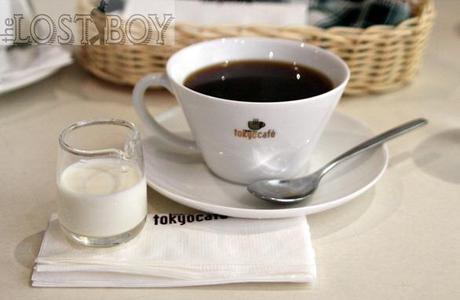 Tokyo Café's
Japanese Fair
is a selection of rice toppings in a Ju-Box. All rice boxes come with a fresh garden salad and have the option to come with a drink for an additional 50 PHP.
Unaju
is pan fried eels topped with soy sauce. I haven't had eel in my entire life (or so I think), and I found it interesting.
PHP 373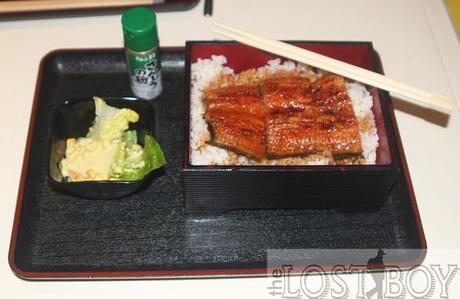 Katsu-Ju
is our beloved
tonkatsu—
deep fried breaded pork cutlet flavored with signature tempura sauce, onions, leeks, and scrambled egg.
PHP 220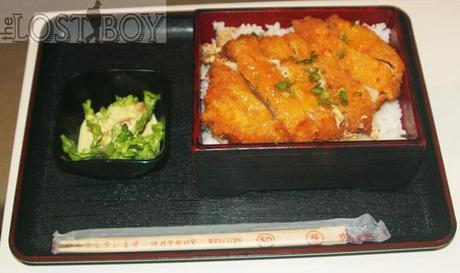 Kalbi-Ju
was my clear favorite of what was presented to us. It's thinly sliced beef smothered in original yakiniku sauce. I liked it because it's simple yet tasty.
PHP 221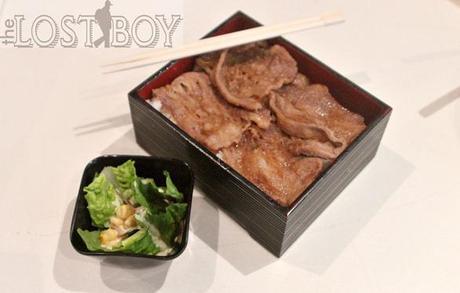 Oyako-Ju
is sliced chicken braised in signature tempura sauce with onions and leeks mixed in egg.
PHP 218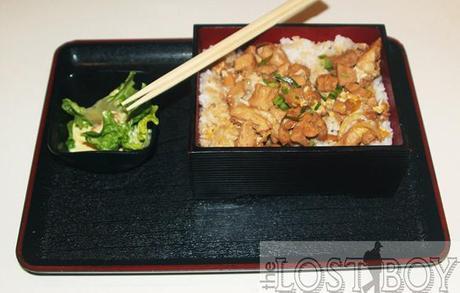 Ten-Ju
is all-time favorite deep fried shrimp tempura with signature tempura sauce.
PHP 218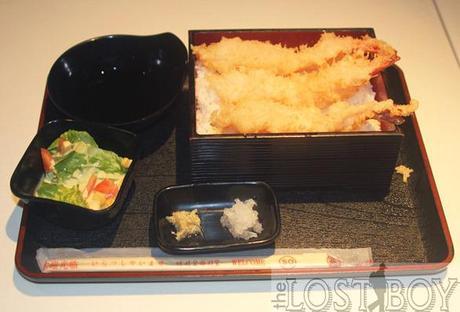 We also had a number of their Japanese fusion dishes:
Chicken and Cheese Rolls
are chicken fillet stuffed with mozzarella cheese, rolled in breadcrumbs, then deep fried.
PHP 238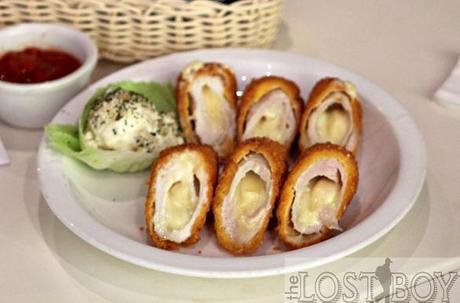 Creamy Ebiko Pasta
is made of shrimp,
karashi ebiko
(shirmp egg), and cream. I particularly remember this one because I love cream pasta, and this had a spicy kick to it.
PHP 258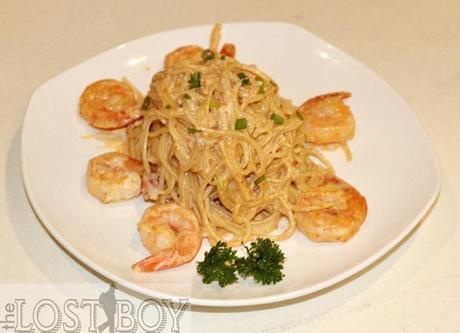 Chicken in a Basket
is Japanese-style crispy fried chicken with gravy.
Starts at PHP 198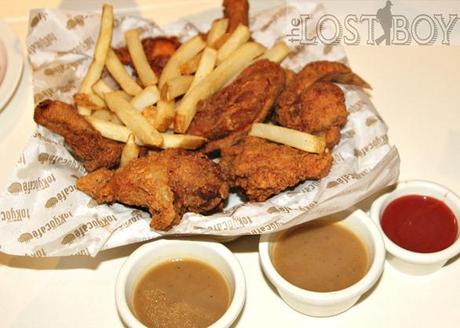 Hamburg & Shrimp
is a plate of their burger steak patties and black tiger prawns.
PHP 268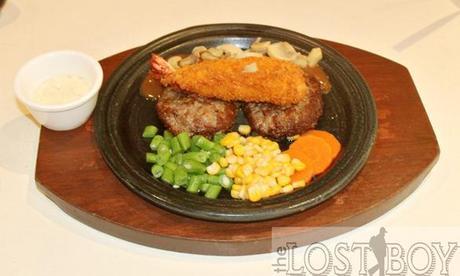 We tried Tokyo Café's selection of
smoogees
or ice blended beverages:
Mango Smoogee
was refreshing! Those are mango jelly cubes on top, by the way.
PHP 125
Then it was time for dessert:
Banana Hazelnut Crepe
has banana slices, hazelnut spread, and whipped cream all drizzled in chocolate syrup.
PHP 125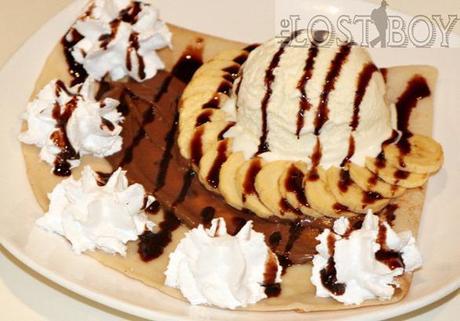 Azuki Parfait
has sweet red azuki beans, vanilla and green tea ice cream, and whipped cream on top.
PHP 118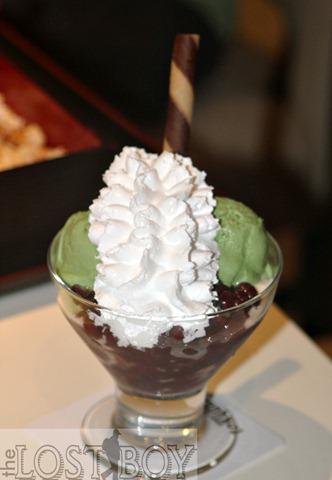 Tokyo Affogard
has three scoops of vanilla ice cream with espresso on the side.
PHP 117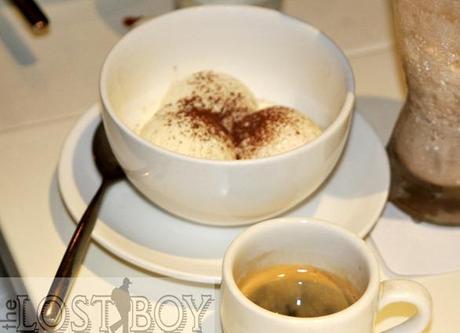 Tiramisu
is layers of espresso soaked lady finger and mascarpone cheese with coffee liqueur in between. Not too sugary, it was my favorite of the desserts.
PHP 145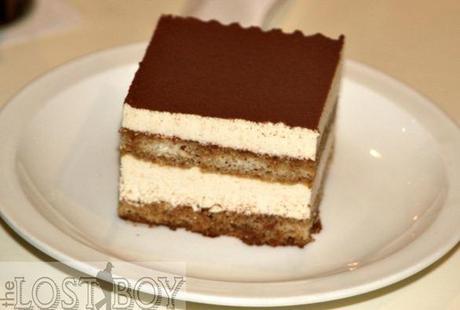 Japanese Cheesecake
is different from the usual. It's fluffier and has more flour.
PHP 120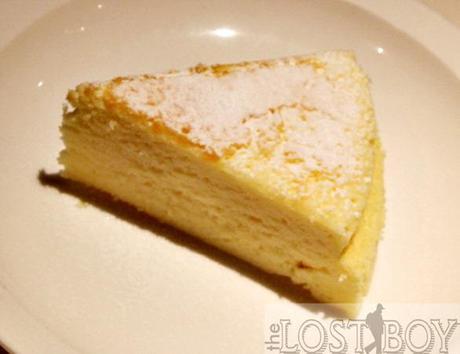 Verdict: Tokyo Café's menu is so extensive and could satisfy all cravings. Thankfully, we tried a lot of food; more than enough to make me say they make good food.
 TOKYO CAFÉ
 Branches: SM Mall of Asia, SM Megamall, The Venice Piazza, GoHotels, SM North EDSA The Block Hours: varies by branch Contact: +63 2 556 0517 or http://tokyocafe.com.ph/ Prices: around P300 a meal per personNote: Major credit cards and Philippine-issued ATM cards are accepted.
Like Tokyo Café Philippines on Facebook and visit their website here to view their complete menu. Check out these latest promotions from Tokyo Café too! (Click to enlarge)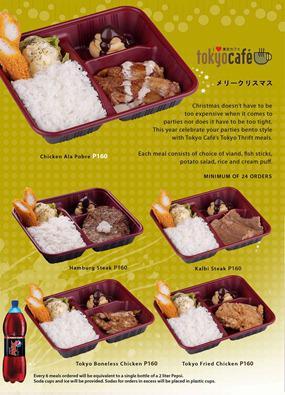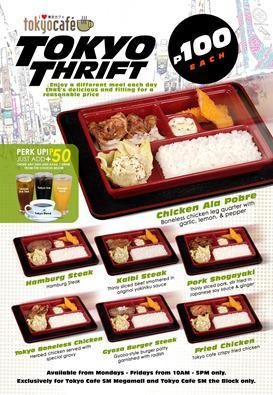 Many thanks to Tokyo Café Philippines, AMPR, and Mr. Richard Mamuyac for inviting us. Special thanks to Rome Diwa of The Cuisineuer for the pictures from his camera!