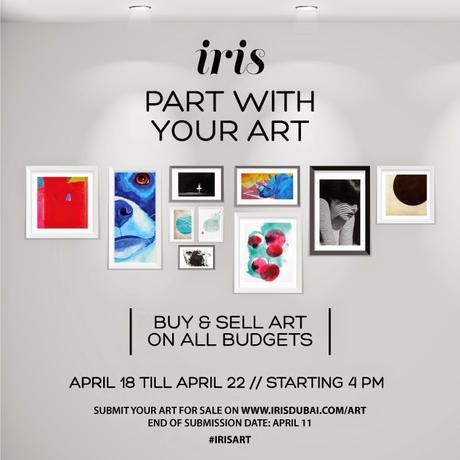 Initially launched in Cairo by two women whose love for art exceeded the boundaries of their own homes,'Part With Your Art' is a one-of-a-kind social event entirely devoted in showcasing people's personally-owned works of art along with the hopes of scouring a new favorite that will make a statement without breaking the bank.
Along with co-founder and creator, Laila Naga, Iris Dubai invites and encourages art patrons and owners to take part in 'Part with Your Art', all in the hopes of transforming your home space to feel more like you.
"Iris Dubai will be transformed into an open art market that will focus on acquiring and selling pieces of art while also creating a space for socializing and embracing the art world," said Karim Jaber, Iris' founder and managing partner.
How to sell your art:
Visit www.irisdubai.com art in order to login and submit your art piece's necessary details.Iris Dubai will in turn contact you to discuss availability and the procedures of the event.Art submission ends on April 11.

Date     : 18 April - 22 April
Timings: 4PM - Onwards

Venue  : The Oberoi, Dubai (27th floor).
Telephone: +971569511442 Like our fan page on Facebookhere

,

or follow My Vitrina on Twitterhere