BEAUTY
❤ ❤ ❤ ❤ ❤ ❤ ❤ ❤ ❤ ❤ ❤ ❤ ❤ ❤ ❤ ❤ ❤ ❤ ❤ ❤ ❤ ❤ ❤ ❤ ❤ ❤ ❤ ❤ ❤ ❤ ❤ ❤
S
earch for a place where you can find all the hot deals on beauty parlours, salons and spas in Delhi-NCR is never ending. But you can sit back and relax now because I am going to disclose happy news -
1st
- You have got a website for discounts and offers on all beauty deals you want in your life.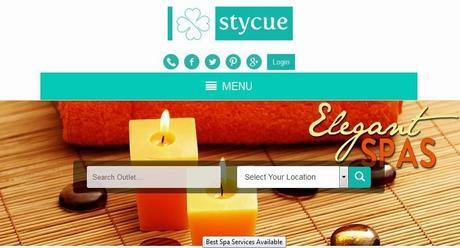 2nd
- Get added bonus and further discounts on those deals because it's CHRISTMAS!!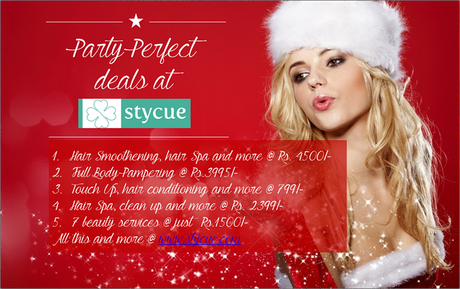 So, 
StyCue
is a website that brings together the beauty parlours, salons and spas of your locality for you to choose the best one that fits your requirements and service-costs fit your pocket. For now, anybody living in
Gurgaon
,
Greater Noida
and
Noida
areas can feel blessed because StyCue is covering these three NCR locations for now. 
www.stycue.com
#factsofmylife
 About a couple of years back, there used to be a website that dealt in this area providing exposure to small business. They opened a door for beauty explorers and beauty service providers. Suddenly the reliability dropped and I also stopped browsing through them who was keen on availing services and reviewing them as well. I actually reviewed some as well. But I think you might see an action in this area again!