BEAUTY
❤ ❤ ❤ ❤ ❤ ❤ ❤ ❤ ❤ ❤ ❤ ❤ ❤ ❤ ❤ ❤ ❤ ❤ ❤ ❤ ❤ ❤ ❤ ❤ ❤ ❤ ❤ ❤ ❤ ❤ ❤ ❤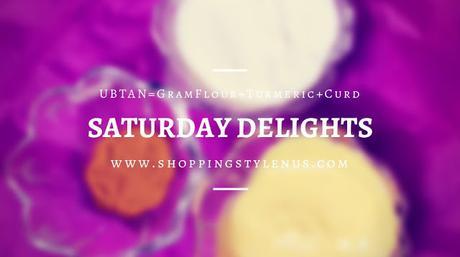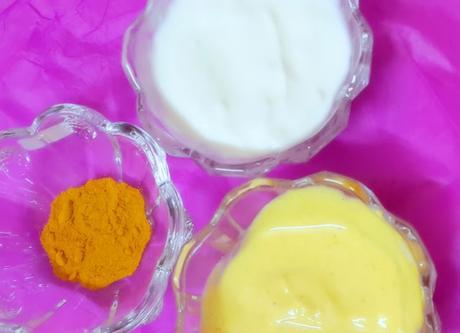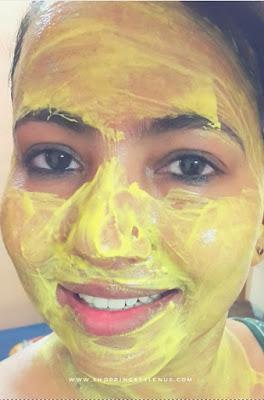 Do you see me?
S
aturday Delights is a series of things I do during weekends to relax, to show some self-love, to whip some DIY, to try some recipes etc. It can be anything. It's just that it is related with something that I really, really love doing and would love to talk about it.
I actually wrote these posts on my old blog that expired and GoDaddy decided to charge me for that. I couldn't pay and that led to this blog SSU. See! everything happens for the best.  Anyway...
Today, once again, I am going to briefly talk about my favorite organic pastes that we all know. The best part  about this
ubtan
is that it suits all type of skintones unless you have some allergies with any of these ingredients. 
Whip It!!
Classic Mix
: Gram Flour+Turmeric+Curd
Super Dry Skin
: Ditch curd and mix cream instead.
Dry Skin
: Mix Some oil
.
I mix coconut, olive, almond or sesame oil. I am using sesame these days. Not that I have dry skin but I know my skin needs some hydration.
Oily Skin
: Ditch the oil and stick with classic mix of gram flour+turmeric and curd.
Super Oily Skin:
Mix lemon juice. 
My skin had its phases like oily during my teens and early 20s, sensitive during late 20s and combination in my 30s. It feels like when you say combination you never know how your skin is going to behave. Sometimes it's oily and sometimes it's dry. It's super fun to deal with combination skin type. LOL Ina nutshell I have used all type of mix mentioned above and they worked for me.
How This Paste Helped Me?
This paste has helped me turn super dark (I spent a good amount of time spent in sun due to basketball and not taking care of myself) to an olive skin tone. My super dark knuckles changed too. One day I will share before and after too...
Hope this post helps you in some way.
Please share your favorite homemade paste/ubtan
. I'd love to give that a try and do a post on that.
By the way I shared something on Instagram that has this paste too...
A relaxing #metime could be the best in shower only with #romanticjazzmusic and a tub filled with aromatic essential oil and Epsom salt. I only want a bathtub NOW ... 🙈 In this post: @kronokare #energizingmassageoil and #relaxingmassageoil @deveherbes #Pure #cloveessentialoil #gramflourcu4rdturmeric paste #epsomsalt aka #sendhanamak in India A photo posted by shoppingstyleandus (@shoppingstyleandus) on Apr 27, 2016 at 5:31am PDT
*This post may contain affiliate links, products sent by brand/PR for consideration, paid contents.
Never miss A Post

  :
NEWSLETTER | FACEBOOK | TWITTER |  GOOGLE+ 
Disclosure Policy
.