I found this adorable Santa Advent Calendar printable through Pinterst, and decided to give it a little pizzaz. I worked a little magic with Silhouette Studio and made it to be cut with my Silhouette! Enjoy!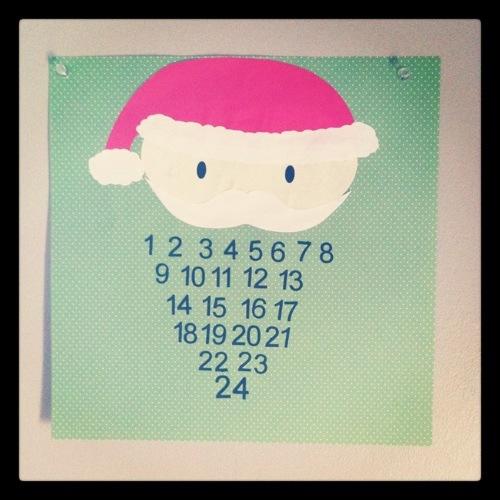 You can also snag the printable version of this at her blog.
The words that go with it:
"Santa's beard is very bare
On his chin, there is no hair
So each day add a puff of white
And when it's full, he'll come that night."
You add a cotton ball on each number as they days go by, ending on Christmas Eve.