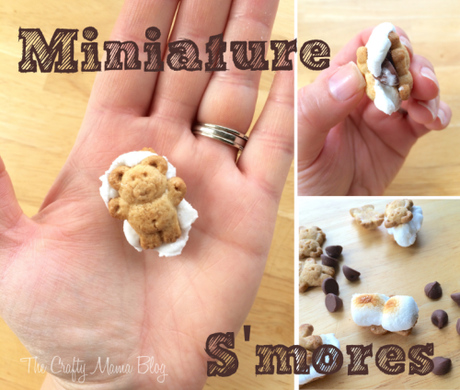 I looooove s'mores, but I have never had an easy time eating them. When you bite into it, the graham cracker smooshes melted marshmallow all over your hands and face. While it's all part of the fun s'mores experience, it can be especially difficult for little kids to handle regular sized s'mores. And who doesn't LOVE mini things?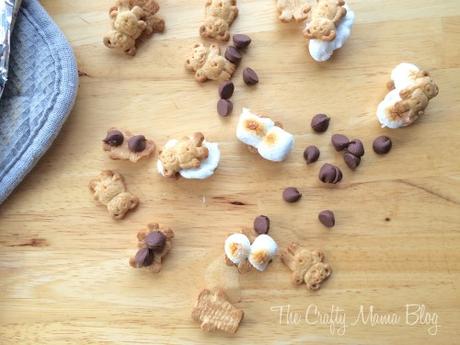 We had an awesome time making these. We chose to make them in the toaster oven using the broil feature. I think they would turn out even better speared on a fork over an open flame (gas range, anyone?), but unfortunately we had no indoor flames available. But the toaster oven worked great for us!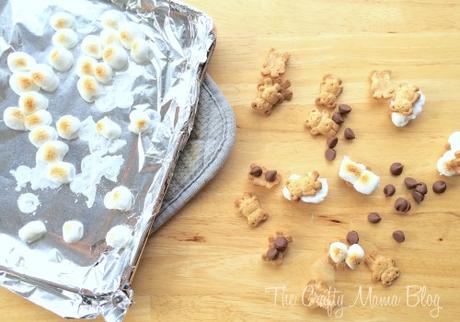 What you'll need:
Teddy grahams
Hershey's Milk Chocolate Chips or Kisses (It's not a s'more if it's not Hershey's!)
Miniature Marshmallows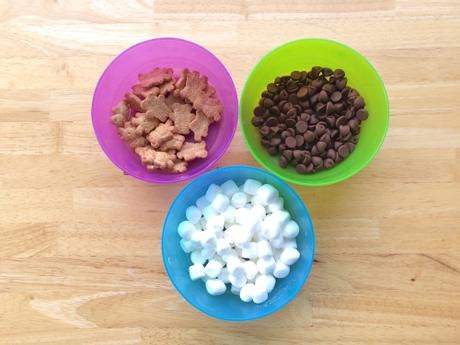 Spread out your mini marshmallows on a foil lined sheet. I didn't grease my sheet, and the marshmallows came off the sheet fine.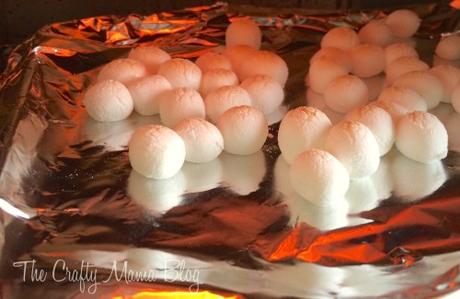 Put them under the broiler on high, watching them closely. The amount of time it takes will vary greatly, depending on how hot your broiler is, and how close the pan sits to the heat. Watch them closely to avoid catching fire. It should take between 2-6 minutes to toast. You want to hit them with high heat in order to get them to toast quickly without melting into a pile of mush. These toasted in about 4-5 minutes, and were melted on the inside, but didn't get too melty on the outside.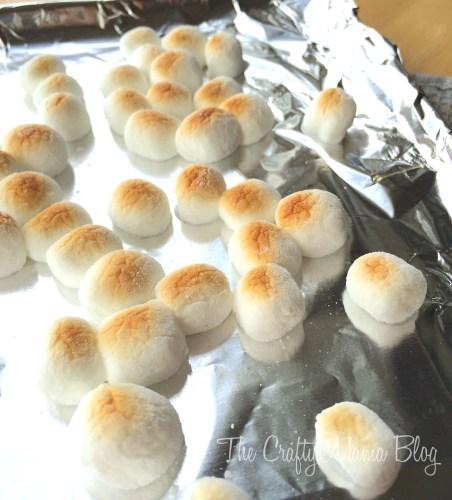 While the marshmallows are toasting, turn half of your Teddy Grahams upside down, and place one or two chocolate chips on each.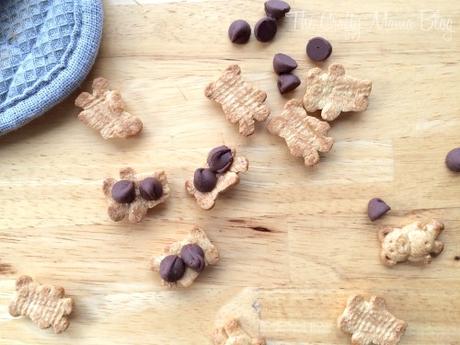 When your marshmallows are perfectly toasted, remove them from the broiler. Immediate place one or two marshmallows on each chocolate covered Teddy Graham.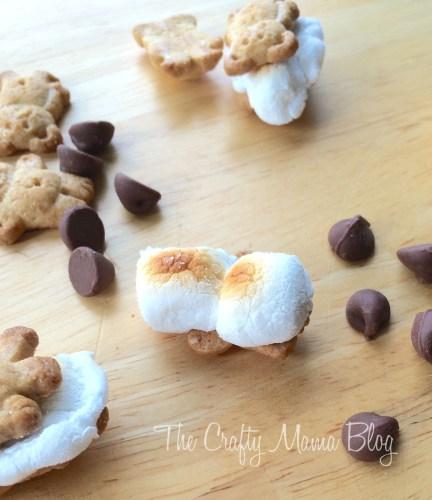 Top it with a second teddy. Serve while hot!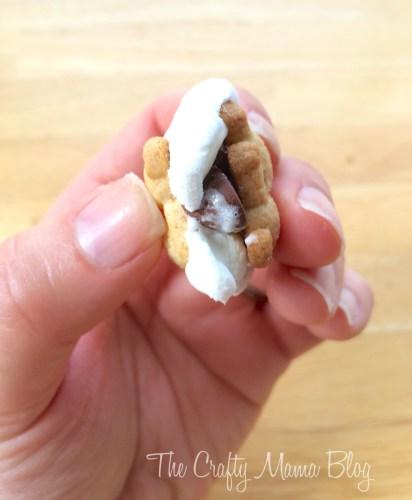 These cute little s'mores were almost mess free (except for the sticky fingertips) and so much easier to handle than the larger size. The kids loved them, and they were really quick and easy to make!
The toasted marshmallows can also be replaced by peanut butter…. Don't ask how I know this. ;)