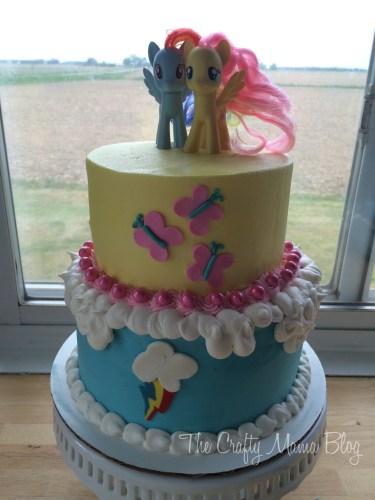 This cake is a bit different from the last 2 cakes that I posted here. I wanted to go for a simpler design that used fun colors instead of detailed decorating. Emma is still nuts about My Little Pony, and her favorite pony right now is Fluttershy. I decided to use each pony's colors to decorate both the inside and the outside.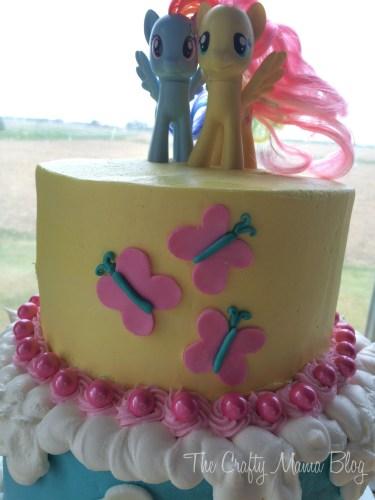 The top tier was decorated with pale yellow buttercream to match Fluttershy's coat, and adorned with a fondant cutie mark. The cutie marks were actually pretty east to free hand.
The insides of these cakes are what I was really excited to decorate. This cake is yellow and pink, with pale turquoise buttercrema to match Fluttershy's eyes.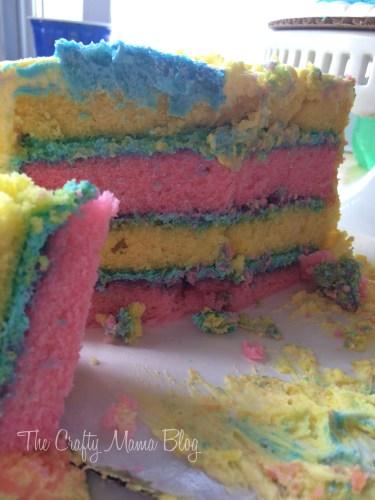 The bottom tier was decorated in pale blue buttercream to match Rainbow Dash's coat, with her cutie mark as well. I added fluffly white buttercream clouds to complete the border.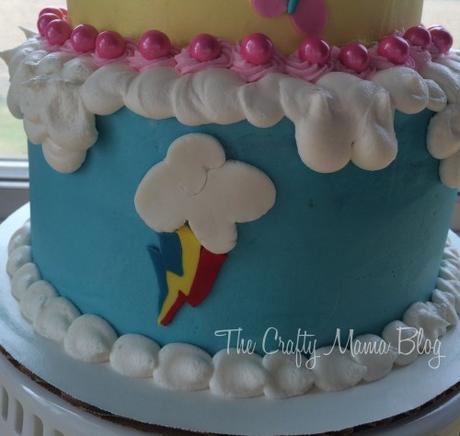 This is my absolute favorite part of this cake. RAINBOW ICING! I love finding new ways to add rainbows to make cakes. My daughter and I love everything rainbow, so this is something we can both enjoy! To create this look, I decorated between each layer with a bulls eye pattern in the rainbow color pattern. I started with a purple circle, and piped a blue circle around that, then green, and so on. I love the effect, and will definitely be playing around with this method again!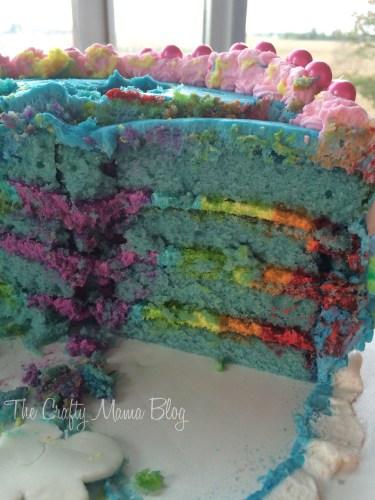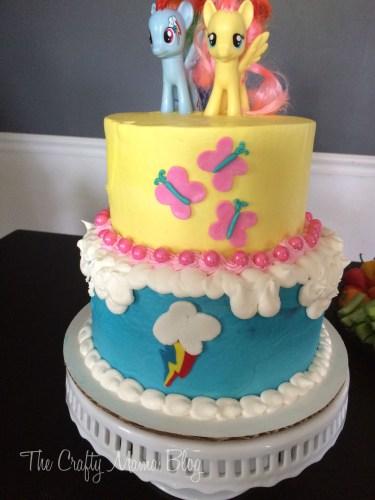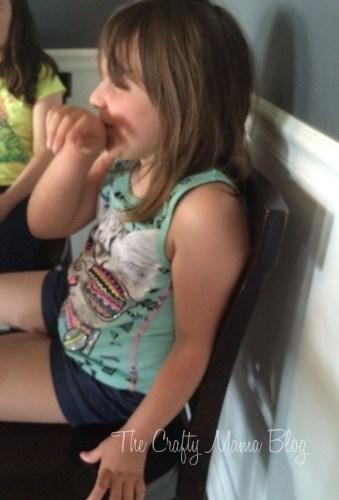 Here is the birthday girl, excited to see her cake!