Unfortunately, this year Lars and I could not celebrate Sankt Hans Aften – Denmark's version of midsummer night – in Denmark. Lars still hasn't got his driver's license back, due to Belgium's complex regulations and a huge portion of bad luck. Luckily, we still have a lot to blog about and there are lots of activities coming up. We certainly will not give up traveling or enjoying life to the fullest.
Anyway, back to Sankt Hans Aften… Thanks to the Danish Church in Brussels – more information here – we were able to celebrate on of our favorite events of the year after all. We arrived at their premises in Elsene around 7 pm and immediately felt transported to Denmark. It actually felt like a relief to me to hear so many people talking Danish again!
Lots of booths welcomed us with hotdogs, beer, champagne, candy (for small and big kids) and the Church had organised lots of activities for the children. A band was playing music and the witch was sitting on top of the bonfire.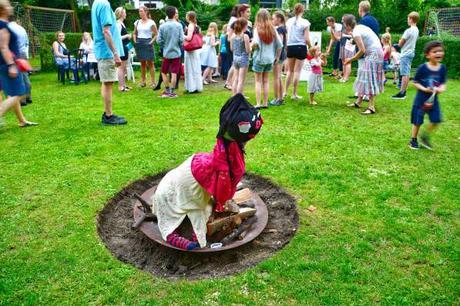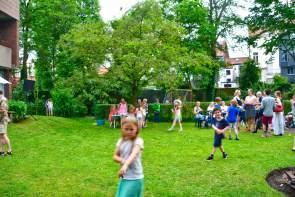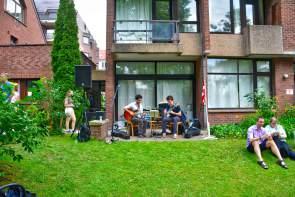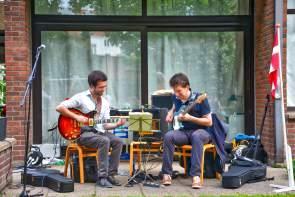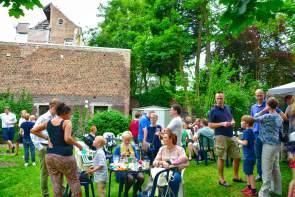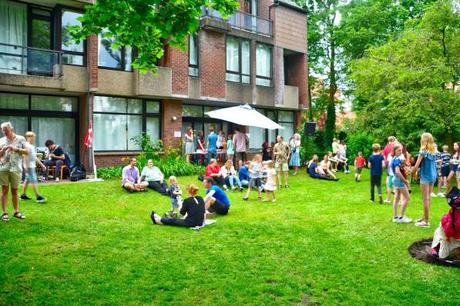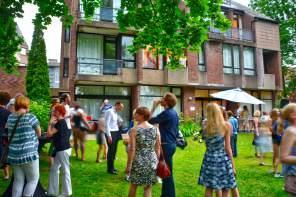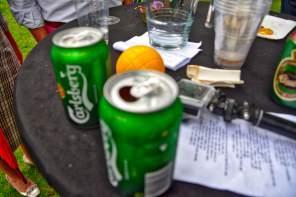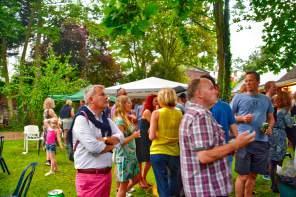 We were not so lucky with the weather though… It had been hot all day long and on our way to the event, dark clouds were appearing in the sky. Once the bonfire started – around 8 pm – we were literally surrounded by thunder and lightning.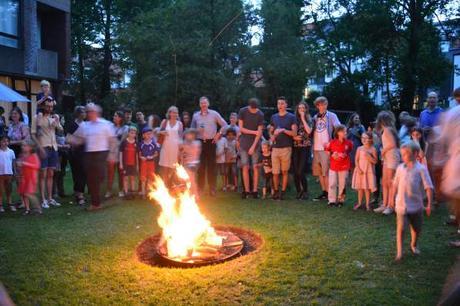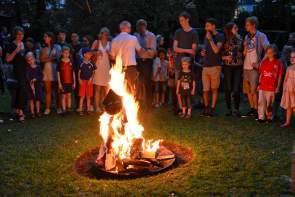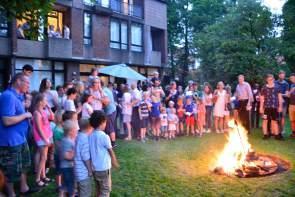 We listened to the traditional midsummer song and had a last beer. If it were not for the bad weather, Lars and I would surely have stayed longer. But, we had a really great time and would like to thank the Vor Frue Kirke, Bruxelles! Apparently, they also organize a Christmas market, so we will be back there at the end of the year. Later this weekend, we will post the short video we made of this Sankt Hans Aften.