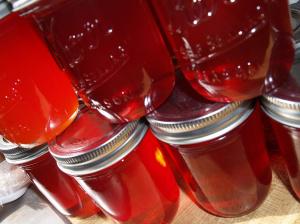 Sand or Chickasaw Plums grow by the side of the road here in Oklahoma. I wasn't sure the rest of the world would know what sand plums are – I thought maybe they were only found here in the south – so I looked for pictures and explanations and here is what I found:
Sand plums grow wild in the southern U.S. from Texas and Oklahoma eastward. Also called sand hill plum or Chickasaw plum, this tree often forms thickets of plants only a few feet tall. Sand plums bear red-orange plums eaten by many types of wildlife as well as human foragers. The sand plum makes an interesting ornamental hedge or tree anywhere in hardiness zones 5 to 9.
Here is a picture of a sand plum thicket. I can remember standing on the side of some country road throughout my childhood in the heat of the summer having to pick those things while chiggers attacked my ankles!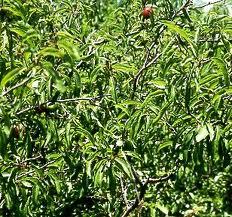 However, they are tasty so I would do my nana's bidding and pick! In the following picture, if you look to the right upper portion you will see a big bowlful that I bought at the farmer's market. They are hard to find and they do not bear every year and so they are expensive. That bowl of plums cost me $20.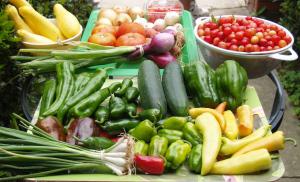 So, I covered the plums with water and simmered for about 10 minutes. Then I scooped out the plums and ran them through the Chinois. Yes, I simmered them with the pits inside because it is awful trying to pit them with a paring knife. I strained the juice of about half through a tea towel. I prefer a clean (double rinsed) tea towel to cheese cloth because you get a much more lucid product.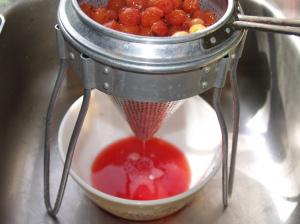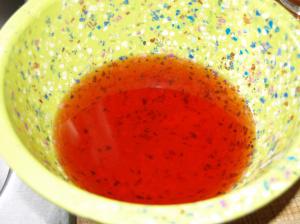 Then I made jam first and jelly second. It turned out so perfectly that even if I don't enter any others in the state fair this year (it's almost time) I will be entering these! Those ribbons in my cover photo are mine, I won them at the county and state fair so I know beauty in a jar. And the taste? Pure heaven!