We all know that 2020 has been rough all the way around. Now, on top of everything else, we have to figure out how to navigate the holiday season while being extra cautious. I don't know about you, but holiday gift shopping has been extra complicated this year. Asking my family what they want for Christmas (with the exception of Rocket) is met with blank looks and "I don't know." You also have to worry about in person vs. virtual holidays. Many of the gifts listed below can easily be shipped to another address or even emailed.
If you are struggling with gift ideas, here are some ideas that might be just what you are looking for.
1. My number one gift pick this year is... 23andMe!
I think 23andM e is a particularly good gift to give this year. If you are looking for a gift that opens up a world of genetic family connections and discovery of the influence of your genes, 23andMe is the perfect gift.
This is a gift that a whole family can enjoy. Our goal this year is to buy kits for all of Rockets living grandparents and great grandparents so he can see how we are all genetically connected through multiple generations. He's in 3rd grade and we think that as he continues through school this will be a great way to supplement his science lessons. But it will also be a way to show him how he is connected to to people who live all over the world (I love the world map view of people we are related to) and hopefully broaden his world view by making those connections.
Beyond that, its fun to see the influence of you genes on various physical features and answer survey questions that contribute to research. If you want to give it a whirl, I recommend the Ancestry package.
There are 2 buying options, you can by Ancestry or Ancestry + Health. If you buy more than one kit at a time, you usually get a discount on the additional kits.
2. My second favorite gift ideas this year is Wreaths Across America.
This can be a wonderful tribute to fallen U.S. Veterans and their families. Each December on National Wreaths Across America Day, they coordinate wreath-laying ceremonies at Arlington National Cemetery, as well as at more than 2,100 additional locations in all 50 U.S. states, at sea and abroad. You can sponsor a wreath to be placed on a specific soldiers grave and, by using the Pair a wreath option, you can also send a wreath to their family member. This is a beautiful way to remember and honor those we have lost and their family.
3. Date Night Subscription Box
Make date night fun at home with a Date Night Subscription box. The boxes come with about 2 hours of activities that neither of you have to plan and can just enjoy together. Really, that's a gift for both of you.
4. 2020 Ornament
We will never forget 2020. But a 2020 ornament will remind you every year.
5. Dumpster Fire
This is a particular favorite of mine and not just because it's 2020. If you know someone who would find this funny, or is a project manager, this super cute Dumpster Fire is a great gift. But not for me because I already have one....unless you can find a purple one.
6. Building Blocks
Building blocks are not just for kids! This is an awesome OU stadium (Boomer Sooner!) that I would proudly display on game days at my home. It also makes a great family project. Not a sports fan, not a problem! There are tons of kits out there for all sorts of fans.
7. Streaming Service Gift cards
We cut cable years ago and have multiple streaming services instead. Give someone a gift card to try a new streaming service. Entertainment is a great gift, especially now! If you purchase them through Amazon you can email them! Below are a few ideas:
8. Roku
Speaking of streaming services, do you know someone with an older Roku that needs replacin g? Older models don't handle all of the new and current content Roku has available. Or maybe you know someone that is thinking of cutting cable. This is a great gift and I'm planning on getting a new model for myself, this year.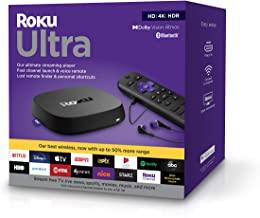 9. What about the Dog?
We got a dog this year. She's still a puppy and she loves to chew on EVERYTHING! BarkBox is a monthly subscription of things she can chew on until her heart's content.
10. Kitchen Aid Mixer
This is a cooking blog...you didn't think I was going to make a list of great holiday gifts and leave out cooking, did you? If you know someone that loves to bake, get them a Kitchen Aid mixer! If they already have one, pick out some cook attachments. There are all sorts!
I hope you've enjoyed this list of 2020 gift ideas for grownups...and a dog. If you are inspired please comment below and share this list with others.
Many of these ideas do contain affiliate links. If you know other small bloggers that post gift ideas like this I would encourage you to also shop through their holiday links. Proceeds from affiliate links is how a lot of bloggers fund the overhead cost of maintaining blogs and producing new content as well as just making a living. Supporting your bloggers by shopping through their links and clicking ads is an easy way show some love.