Ever heard of tomatoes for skincare.? Because, I knew the fact that using tomato juice would help take away the tan and give some healthy glow. But never really used as a cleanser.
But when the brand SAND for Soapaholics launched their new line of facial cleansers, I couldn't stop thinking of getting my hands on them. Here I go..with one of my very favorite cleansers I've ever used.
They gave caption for each of their products and for my new love.. Face Puree
They say "Tomatoes - Indispensable to every kitchen, Indispensable for great skin!"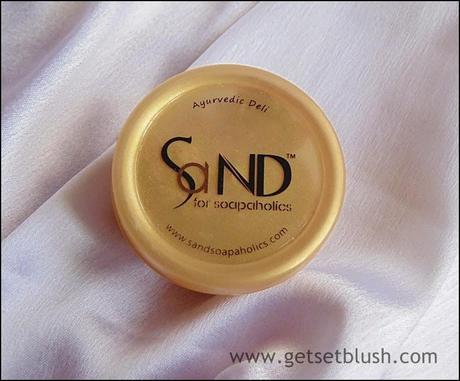 Sand for Soapaholics Face Puree - Face Cleanser Review
Price:
150 INR for 30gms and you can customise the order.
You can get this here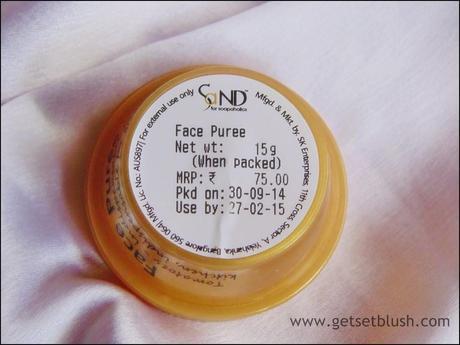 Sand for Soapaholics Face Puree - Face Cleanser Review
What they say about the product?
Feeling royal? Our Face Puree cleanser takes you back to the time of Kings and Queens with its Heirloom Tomatoes and extracts from the flower of deities, the Lotus. Packed with Oatmeal and naturally occurring Red Clay, this cleanser absorbs toxins from your skin leaving your face smooth and glowing. To enhance this potion further, we've blended in our fresh Ginger extracts to add that extra zing to your day!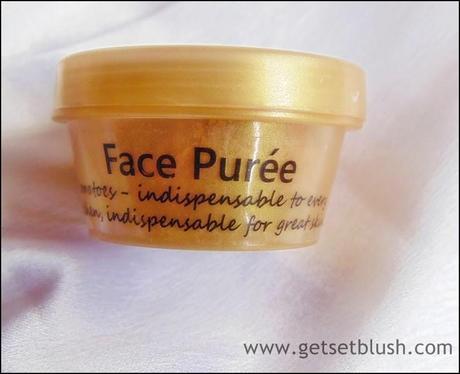 Sand for Soapaholics Face Puree - Face Cleanser Review
Ingredients:
Every 10gm contains Kaolin (46.21%), Fresh Tomato (26.67%), Vegetable Glycerin (7.41%), Yava (Avena byzantine) (5.19%), Vatada (Prunus amygdalus) (4.63%),Oil blend of Vatada (Prunus amygdalus) & Draksha (Vitis vinifera) (1.86%), Mruthika (Red Clay) (0.93%), Blend of Extracts of Shunti (Zingiber officinale) & Kamala (Nelumbium speciosum) (0.38%), Potassium Sorbate (0.28%), Ess.Oil blend of Mishta Nimbu phala (Citrus sinensis) &Draksha (Vitis vinifera) (0.18%).
Recommended For:
Oily skin
How to Use:
Take a small amount, mix with water and make a paste. Massage face for a minute and rinse with warm water.
My Experience with the product:
At the first glance of the package, I thought it is very tiny tub. You see.. a tub. Many people may complain about it but there is no other way to store this magic cleanser. Remember LUSH ?
Anyway.. I will not go there but I must tell you this has just bowled me over with the quality. I love facial cleansers that are to be mild and not so mild that my oily skin is still oily after the cleansing but you know..the right amount of mildness to my skin.
The Face Puree is just the one! This tiny tub would last me 15 days.15 days, two-three uses per day. Can you even believe it ?
It is a bit hard form a clay mask. You need to scoop a bit to use.
It is like, you need very little amount to cover up the entire face. I wet my face, take a bit of face puree and mix it with water and apply on face with gentle massaging.After a minute of massaging,I keep it like that on face for one more minute and clean it off with water. When I started using it, I noticed that my skin felt soft and supple. After a week of continuous usage, I could see that my tan was treated. It works the best for my oily-combination skin. It never broke me out. It never dried up my skin.
All it does is "gives you a luxurious feel of a  facial cleanser " which I love.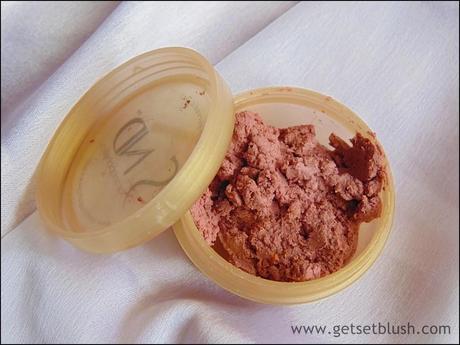 Sand for Soapaholics Face Puree - Face Cleanser Review
Pros:
1. Amazing face cleanser.
2. Little goes a long way.
3. Available through their brand's website.
4. Smells heavenly.
5. Easy to use.
6. The tub looks super cute.
7. Natural Ingredients
Cons:
1. May be the tub package.. but I'm sure in no other way you can store it.
My Rating:
5/5
My Recommendation:
If you live in Bangalore,India
Go directly to the Garuda Mall and get these babies.
If you live in any part of India, Order through  their Website.
It is a must have for Oily-Combination Skin beauties and Girls with dry skin and normal skin have their own options in choosing their right cleanser.

ps:
PR Sample.