When flying budget, there's always a possibility of overnight layovers, and almost always, low-cost cariiers do not provide accommodations. Fortunately, at the spanking-new Kuala Lumpur International Airport Terminal 2, Sama-Sama Express klia2 opened up to cater to transit passengers looking for an excellent place to sleep in before or after a flight. Read more…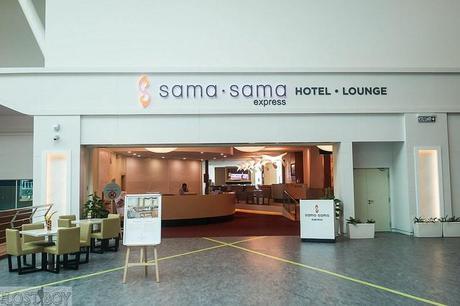 What makes Sama-Sama Express klia2 unique is its location because unlike other airport hotels, it is situated inside the departures and transit area of klia2. This makes it also convenient and strategic for those with a long layover between flights at the same terminal because it removes the necessity to queue for and clear immigration.
Upon landing from my flight from Manila, I proceeded to the international transit area. Although I did not purchase a fly-through ticket, I was already holding my boarding pass for my flight the next day, thanks to web check-in. Upon informing the lady at the airline transit desk that I was checking in at Sama-Sama Express klia2, she simply inspected and stamped my boarding pass for my next flight. I was already at the security check to enter the transit area shortly afterwards.
Because I had a reservation for a 12-hour stay and my flight details were advised in advance, check-in by their courteous staff was swift. I was led to a Standard Room, which sleeps two.
The room, although smaller by area than typical ones in Kuala Lumpur, didn't feel cramped at all; I was able to put my luggage and backpack down and still have space to move around freely. I instantly liked the room because it exceeded my expectations—as if I was a hotel in the city.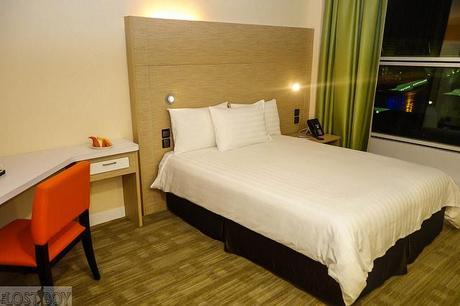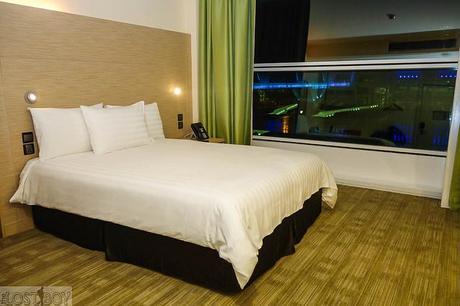 The room is minimally but tastefully decorated, with the combination of neutral vibrant colors proving to be attractive for my taste. It comes with a slew of conveniences useful for travelers: a double bed complemented by quality sheets and pillows, a desk, coffee and tea making facility, luggage rack, electronic safe, a closet, bedside universal power points for laptops and gadgets, and an LCD TV synced with the airport's flight information display system (FIDS).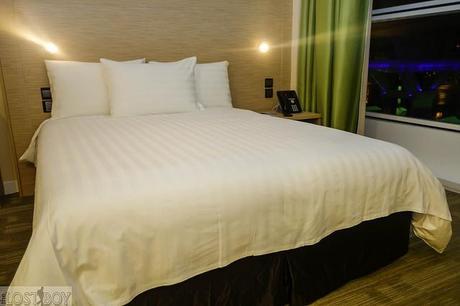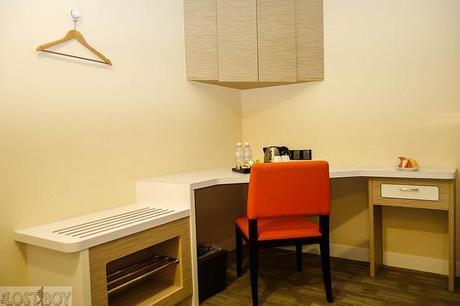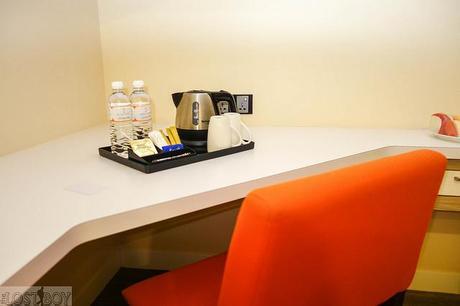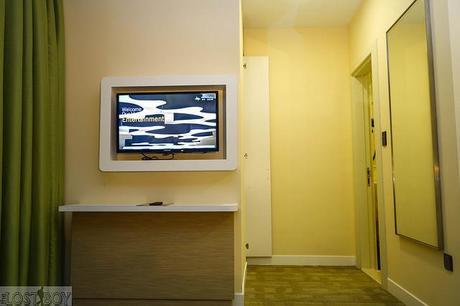 The bathroom, meanwhile, is kept immaculately clean. Aside from the refreshing hot and cold shower perfect after a long flight, it has a suite of towels and Crabtree & Evelyn bath amenities.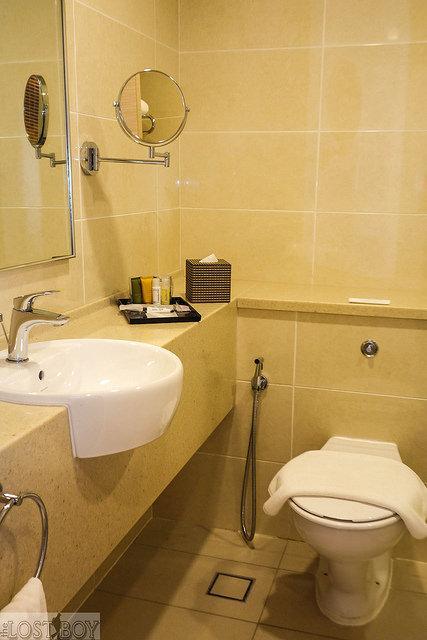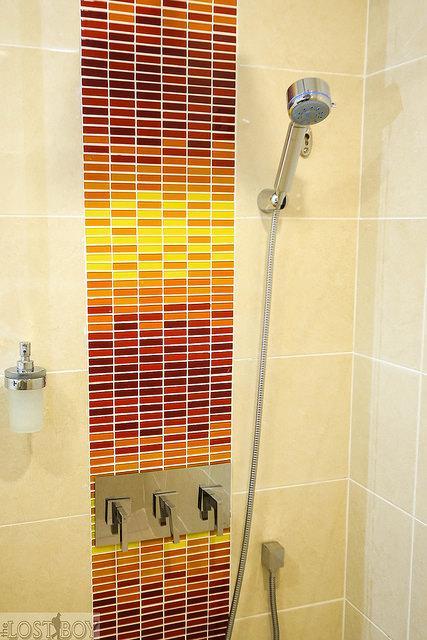 The room comes with a view—not of skyscrapers but of the actual airfield. Imagine yourself in the middle of the action on the tarmac, with aircraft taxiing, landing, and taking off—it's an amazing sight clearly not only for aviation geeks. There's nothing to worry about the noise though; the soundproof windows keep the rumbling from outside at bay.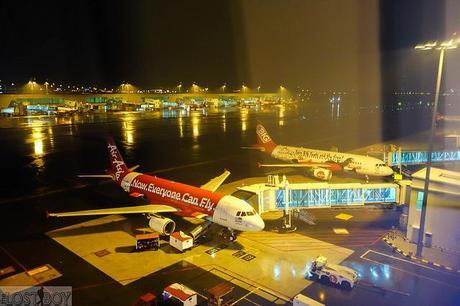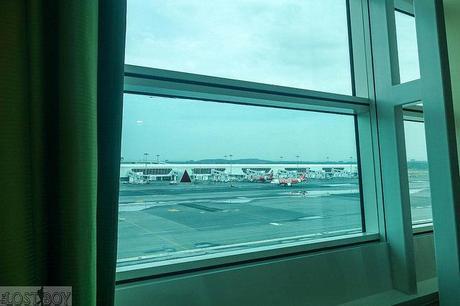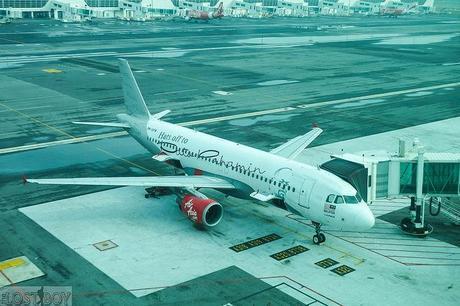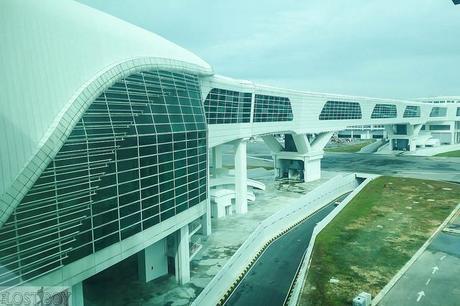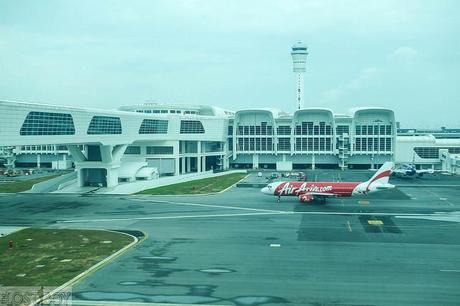 As a stay-in guest, I was also able to access the second major component of the hotel, the elegant airport lounge. Passengers of any airline may also pay a minimal fee for lounge access, which is inclusive of a buffet meal, beverages, comfortable seating, and workstation use. Given its price, it's a good deal for those with a couple of hour's transit at klia2.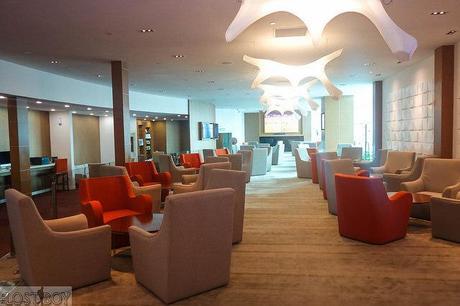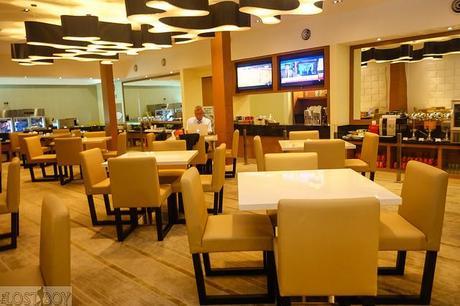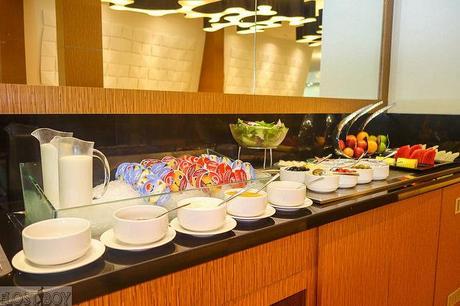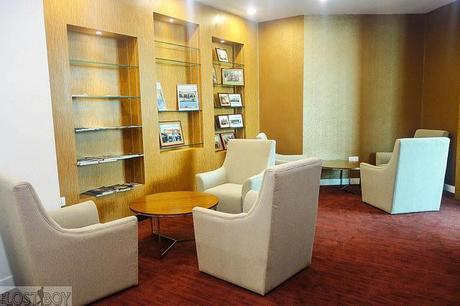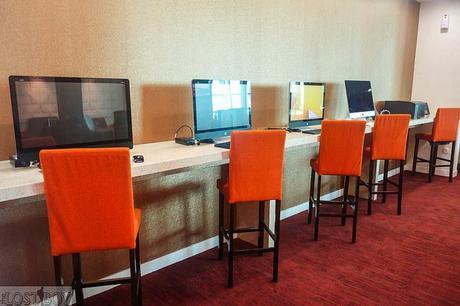 NOTE: When transiting through or departing from klia2 to access the hotel, passengers must hold a boarding pass for an onward flight, so it'd better to do web check-in prior and already print boarding passes. AirAsia allows point-to-point passengers with an onward flight but without checked baggage to use their transfer desk even when flying on separate tickets (i.e. without purchasing a fly-through ticket), long as the boarding pass had already been printed through web or their kiosks.
SAMA-SAMA EXPRESS KLIA2
L3 Satellite Building, Kuala Lumpur International Airport Terminal 2 (klia2), Selangor, Malaysia
Telephone: +60 3 8775 6600
Website: www.samasamaexpressklia2.com