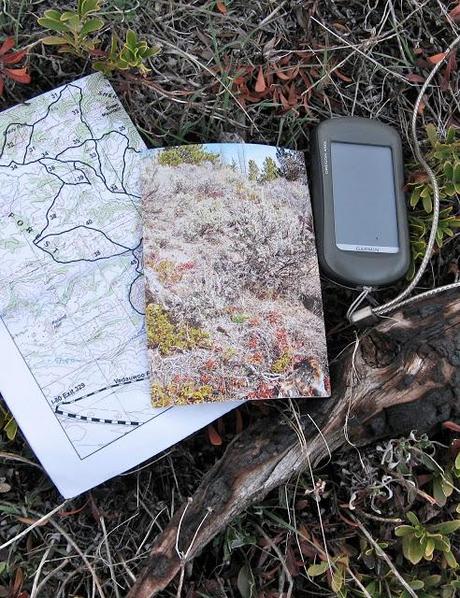 Tools of the trade.
My day job ended at 5 PM.  At home I quickly changed clothes, gathered the necessary tools, rounded up my assistant, and drove east into the Laramie Mountains, destination
Vedauwoo
.  We were on a mission, with little time to spare.  Already the sun was low in the western sky.
Over a month ago I had spotted my first sagebrush buttercup of the season, growing on a warm dry southeast-facing slope.  Then it snowed, and snowed, and snowed some more ... 2-3 feet of wet spring snow in all.  I predicted that the early-bird buttercup would survive, but was I right?  It was time to find out.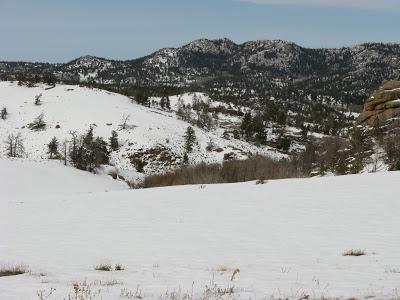 Vedauwoo a little over a week ago.
From the ridge crest, at the location of the photo above, it appeared spring had really arrived.  No snow was visible!  We made a beeline north, intent on finding the buttercup of concern as quickly as possible.  Tools to help relocate it included a topo map, a GPS unit with a track of the previous expedition but no waypoint for the buttercup itself, my memory, and a photo of the buttercup site.  The last would prove to be invaluable.
There was no shortage of sagebrush buttercup flowers.  Grassy openings among the sagebrush were filled with them.  True to their nature, they were blooming brightly even in the dying light of evening.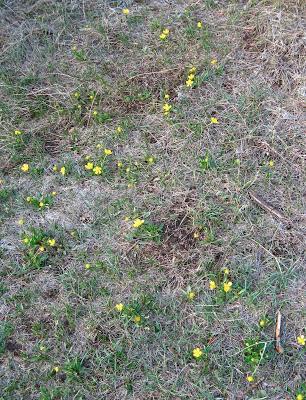 Above, a healthy patch of sagebrush buttercups,
Ranunculus glaberrimus
.  Below, some flowers still have petals while others have dropped them, leaving the central cluster of ripening fruits (achenes).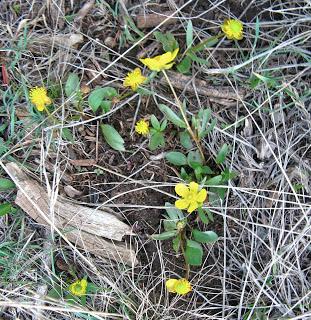 We crossed several gullies, beating our way through common juniper, downed wood and wetlands in the bottoms.  There was plenty of water but no snow ... it had all melted in less than nine days!  In an area that looked familiar we intersected the track on the GPS.  I chose to follow it uphill.  When we still hadn't found the buttercup after 20 minutes, I decided to turn around and search downhill instead.  We hurried, as the light was getting low and the sun would soon set.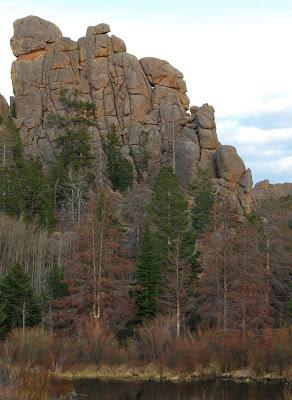 The magical hour was upon us.
Then I saw a critical clue -- a burnt log.  This was not just any burnt log but one that matched the log in the photo.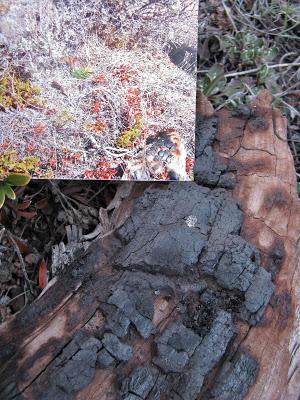 Yep ... looks the same.
How about the skyline?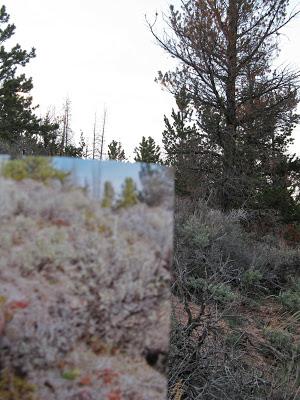 Things match pretty well, especially the dead trees.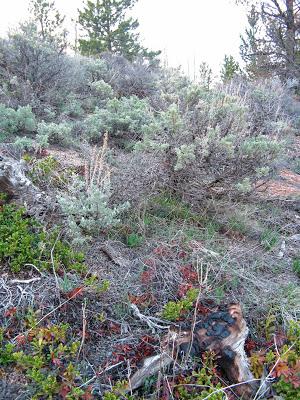 This is the site!  See the buttercup? (just below and left of center)
There it was -- the target of our search.  The sagebrush buttercup was still growing vigorously, sporting a single flower about to drop its petals.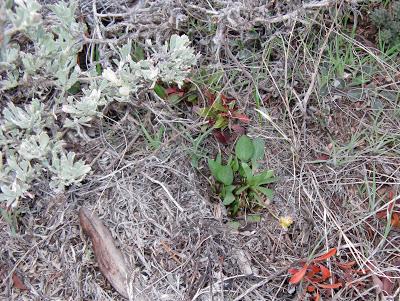 Mission accomplished, we headed back to the car, enjoying the sunset en route.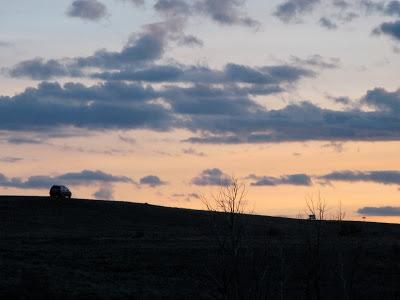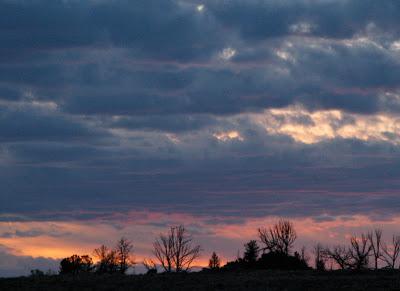 Before driving home, I looked up and saw ...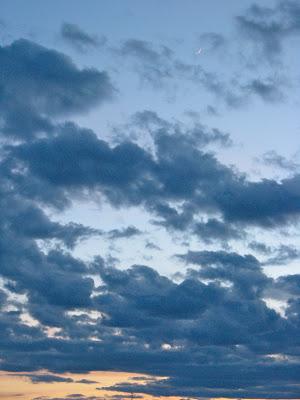 ... the crescent moon, while ...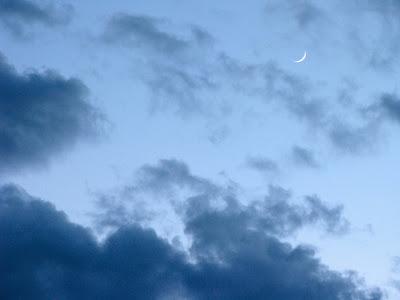 ... in the ditch along the road, Sparky had at last found enough snow to play in.