Ever wondered what's inside the personal make-up bag of make-up artists, beauty editors, fashion and beauty bloggers? Well I know I want to take a peek inside their bags and of course,  share what I'll find with all of you out there. That's the main idea of this regular feature we're launching today: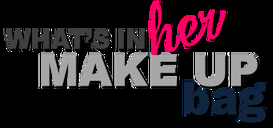 Our first featured make-up artist, beauty editor and beauty blogger (yes, she's all these!) is none other than Ms. Sabs Hernandez of Musings of a Make Up Maven.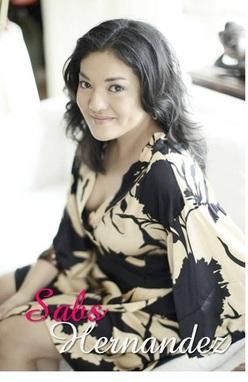 Sabs is a chef turned make-up artist who has been in the beauty industry since 2004. She has already done make-up for quite a number of celebrities, personalities and models but dedicates most of her time doing bridal work and blogging about beauty.
Lei asks: What's inside your make-up bag?
"Most of the items in my "kikay" kit are used for putting makeup on when I am already out of the house and something comes up like an impromptu dinner, or I have to attend an event after a shoot or a wedding that I do. I try not to wear makeup as much as possible to give my skin a rest, but if I have to attend an affair, I make sure that I have everything in my kikay kit to quickly do my makeup anytime, anywhere!"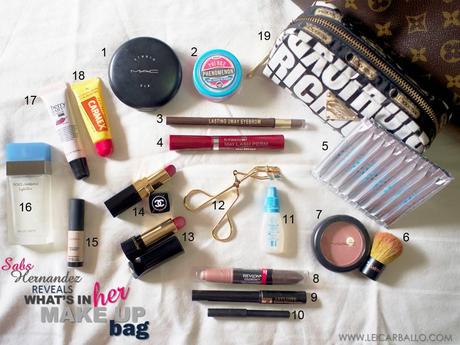 1. MAC Studio Fix Powder Foundation in NC35 -When I need a quick makeup base with full coverage.
2. Snoe Poudre Phenomenon -For touch ups to remove the shine!
3. K-Palette Eyebrow Lasting 2Way Eyebrow
4. K-Palette 1Day Lash Perm
5. We Head Cotton Buds -to remove nasty eyeliner/mascara smudges and smears
6. The Balm Small Kabuki Brush - for applying blush
7. MAC matte blush in Melba -a neutral shade blush that can be used for day or night
8. Revlon ColorStay Smoky Shadow Stick in Torch Incendiare - If I need a quick smoky eye makeup look for evening affairs. Shadow sticks are the quickest way to achieve the look and it's mess free! No mess and no need for brushes.
9. Lancome Artliner in Noir -Ultra black waterproof eye liner
10. Generic Very Black Eyeliner for lining the waterlines for a more smoldering eye makeup look
11. EyeMo refreshing moisturizing eyedrops -for tired eyes
12. Shu Uemura Eyelash Curler - I make it a point that I have a very good lash curler for a natural lash curl.
13. Lancome L'Absolu Rouge 47 -A nice peach shade that looks great for daytime looks
14. Chanel Rouge Coco in Gabrielle -I bring red lipstick that suits my skin tone very well for the evening.
15. Smashbox Photofinish Lid Primer Mini - Some eye shadow insurance when I do put eye makeup on.
16. FRAGRANCE - I change this every time I go out depending on my mood. I buy either 30ml or 50ml max of fragrances to make sure that I can bring them anywhere. Plus, I don't wear the same fragrance two times in a row, so I buy small bottles so they're easier to take with me.
17. Nature Republic Berry Baby Lip Balm -A tinted lip balm for everyday use.
18. Carmex -Moisturizing my lips before lipstick application
19.Le Sport Sac Joyrich LA cosmetic kit -I love this kit because it make look small, but it can carry all the things you see in this photo in such a compact kit!
What's the one beauty product you must have inside your bag at all times?
"Baby wipes! I don't care what brand as long as they are hypoallergenic, antibacterial and the towelettes are soft to use either on the face, my hands, or my hiney! LOL"

Thanks again Sabs, it's such an honor to have you as our first personality featured here at our "What's in her makeup bag" posts.
So to all my readers out there, watch out for our next featured make-up artist, beauty editor, fashion or beauty blogger! Who could it be? :)
XOXO,