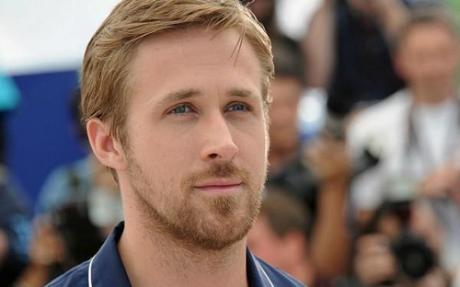 Ryan Gosling is stimulating audiences in front of the camera and now behind the camera as well. According to Collider, Ryan Gosling will making his directorial debut with the "modern day fairy tale" How to Catch a Monster. He also wrote the script for the film and it will star his Drive co-star and Mad Men scarlet, Christina Hendricks. Apparently, the film will mix elements of fantasy noir and suspense and centers on a single mother of two and her teenage son who stumble upon a road leading to an underwater town.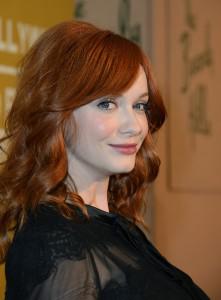 Ryan Gosling is in the process of wrapping his new film, Only God Forgives, by Drive director Nicolas Winding Refn. Are you excited about the prospects of Gosling turning into a director? I'm sure all his fangirls and boys would rather see him appear on the screen, but this should be an exciting en-devour for the hot actor.
Full Press Release below:
Los Angeles, CA - August 29, 2012 – Ryan Gosling's directorial debut, HOW TO CATCH A MONSTER, will star Christina Hendricks in the lead role.  Marc Platt and Adam Siegel will produce on behalf of Marc Platt Productions, along with Ryan Gosling via his Phantasma Films banner, and Michel Litvak and David Lancaster via the Bold Films banner.  Sierra / Affinity will handle international sales for the film which will be made available to buyers for the first time at the 2012 Toronto International Film Festival.  Principal photography for the film is scheduled to commence in the spring of 2013.

Ryan Gosling said, "I am very appreciative to Marc Platt, Adam Siegel and Bold Films for being so supportive and I look forward to making this film with all of them."

Michel Litvak, Bold Films financier, said, "We have a tremendous amount of trust and confidence in Ryan, Christina, Marc and Adam, both personally and professionally. We responded immediately to Ryan's script, and look forward to nurturing the next phase of his career and continuing Bold's commitment to an artistically collaborative environment."

Producer, Marc Platt added, "We are thrilled to be producing Ryan Gosling's debut as a writer & director and continue our collaboration which began on DRIVE. He has composed a beautifully haunting script and has a very clear vision of how he will bring it to life. His ability to draw audiences into his world as an actor will serve him well as a filmmaker."

"Ryan Gosling has established himself as a dynamic talent onscreen with incredible instincts, and that ability to connect with audiences will serve him well in the director's chair." said Sierra's Nick Meyer. "We are excited to be involved with the next phase of his career and look forward to bringing his directorial debut to the international marketplace."

Written and directed by Ryan Gosling, HOW TO CATCH A MONSTER weaves elements of fantasy noir, and suspense into a modern day fairytale. Set against the surreal dreamscape of a vanishing city, Billy, a single mother of two, is swept into a macabre and dark fantasy underworld while her teenage son discovers a secret road leading to an underwater town. Both Billy and Bones must dive deep into the mystery, if their family is to survive.

HOW TO CATCH A MONSTER marks Gosling's first time writing and directing a feature film.  Gosling is an Oscar® nominated actor having starred in films including DRIVE, LARS AND THE REAL GIRL and HALF NELSON for which he received his Academy Award® nomination. Gosling also stars alongside Bradley Cooper and Eva Mendes in Derek Cianfrance's THE PLACE BEYOND THE PINES, which will premiere at the upcoming Toronto International Film Festival.

Three-time Emmy-nominated actress, Christina Hendricks is known for her performance as 'Joan Holloway' in the award winning television series "Mad Men." Hendricks' film credits include DRIVE; DETACHMENT; and LIFE AS WE KNOW IT. This year she can be seen starring opposite Annette Bening and Elle Fanning in the upcoming Toronto International Film Festival premiere of Sally Potter's GINGER & ROSA; and the Tribeca Films release, STRUCK BY LIGHTNING, opposite Dermot Mulroney and Allison Janney.  Additionally, Hendricks recently earned rave reviews on stage while seen in Stephen Sondheim's production of "Company" for the New York Philharmonic at Lincoln Center.

Gosling is represented by IFA Talent Agency and Carolyn Govers.  Hendricks is represented by Kritzer Levine Wilkins Griffin Nilon and CAA.