The trick to living in London is leaving London. And if you can resist the temptation to whip out your passport and be herded onto a tiny plane, then I recommend you visit Weybourne.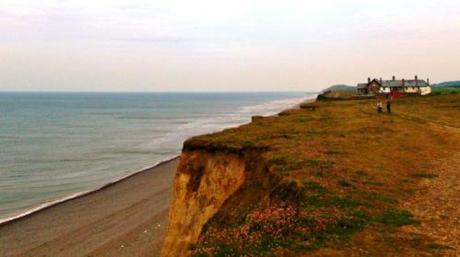 Weybourne is a small fishing village on the Norfolk Coast. The village boasts the perfect combination of history, ambiance, isolation and charm. It sits proudly on a rugged coastline facing some of England's deepest coastal waters and was considered a possible site of invasion during WWII, hence the saying "he who would all England win, should at Weybourne Hope begin."  
Today there is a population of around 500, all who seem to have been carefully selected based on their affability and friendliness. So, if you do choose to take me up on this out-of-London experience there are a few great things you can see whilst enjoying your Weybourne getaway.
Upper Sheringham
Sheringham is a picturesque 30 minute walk from Weybourne or a 5 minute bus ride if you catch the Coastalhopper. The second you step into the town you feel as though you have been transported back through time where arcade music floats through the air, fish and chips are served in newspaper cones and bright coloured flags dance across the grey English sky.
Take a look at the Mo Museum which will give you a real appreciation for what the local fishermen endured in the 1880's as well as some of the heroic sea rescues performed over the years. You can also see the impressive Wind Farm being built 25km off the coast which once complete in 2012, will be able to power more than 220,000 homes.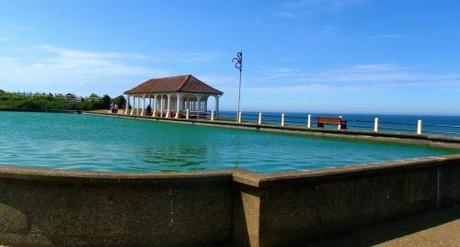 Sheringham Park
Adjacent to Weybourne is a fantastic hideaway called Sheringham Park. Sheringham Park is a National Trust property boasting coastal views, woodlands, environmental art, landscaped gardens and a quintessential English homestead. You can wander around here for hours spotting all sorts of plants and animals and once you have had your fill, you can walk back to Weybourne through the farmlands and past the iconic tower windmill.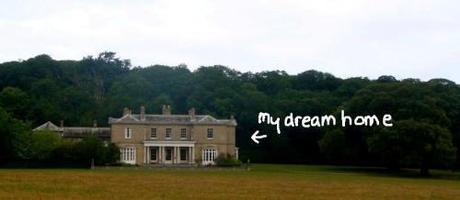 Cromer pier
Cromer is the next town up from Sheringham and again, can be reached either by walking or on the Coastalhopper bus. The best thing about Cromer is the fantastic pier that stretches out over the ocean and hosts one of the last show pavilions operating in England. The pier also proves to be a popular spot for kids who enjoy a bit of crab fishing and adults who enjoy having a drink, whilst watching their kids crab fishing.
Wells beach 
Just when I thought I had ruled any type of beach experience out of my England travels, I came across Wells. Wells is another beautiful seaside town about a 40 minute drive from Weybourne. Not only do they have the best fish and chips around, but they also have an amazing beach reminiscent of those back in Australia. There are colorful beach huts dotted along the coastline which provide a shady escape if the weather happens to get a little too hot.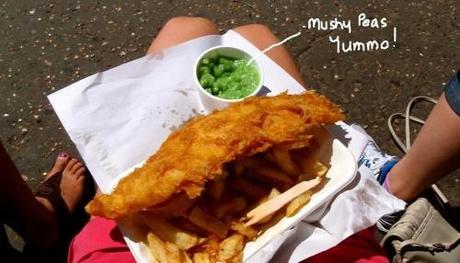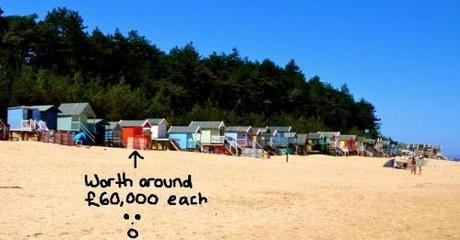 Pilgrimage to Walsingham
Walsingham is about 15 minutes drive inland from Wells and is famed for its religious shrines in honor of the Virgin Mary and as a major pilgrimage centre. In 1601, according to the Walsingham legend, an Anglo-Norman noblewomen, Richeldis de Faverches had a vision of the Virgin Mary in which she instructed to build a replica of the house of the Holy Family in Nazareth. Be it vision or PR stunt, the saintly village certainly deserves a look for its beautiful Abbey gardens or miracle-working holy water fountain. Just be careful of the Bull Inn publican who may just be Diablo in a denim/corduroy disguise.
How to get there?
You can catch the National Express East Anglia from London Liverpool St to Norwich every half hour. From Norwich, you can catch the Sheringham train where you can get the Coastalhopper bus to Weybourne. The whole trip takes around three hours.