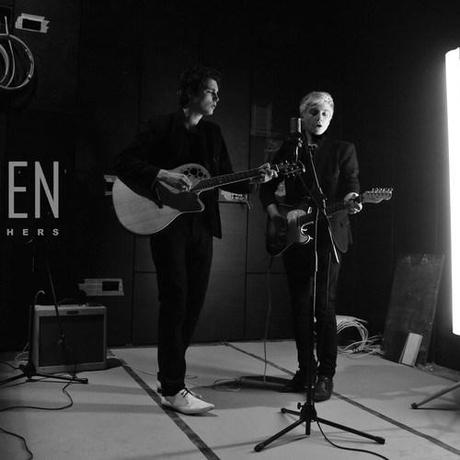 From Jake Bugg to the Strypes – the classic vintage vibes are certainly striking a chord in today's music scene. Meet Ruen Brothers; aka Henry and Rupert Stansall from Scunthorpe, who are the latest group to emerge from the ever successful BBC Introducing, supporting unsigned, undiscovered and under the radar musicians.
Having successfully submitted their music via Radio Humberside in January 2013, the duo quickly gained momentum with their 60′s rock 'n' roll vibes and it wasn't long before they were featured as Zane Lowe 'Next Hype' record. Huw Stephens is also a big supporter and last week invited them to the legendary Maida Vale studios for a special BBC introducing session. Be sure to check out their 4 track set here.
Their latest track 'Aces', which featured on the BBC Radio 1 playlist for BBC introducing, is an instant classic with its sweeping vocals, catchy upbeat hooks and massive feel-good chorus, that'll have you singing along to in no time. Such a strong and unique sound that is sure to propel them further into the spotlight.
You can catch Ruen Brothers at the BBC Introducing Showcase tomorrow night at The Borderline, alongside Ady Suleiman and Indiana. The duo are also set to support Willy Moon at London's XOYO on March 5th. Check out the official video for Aces below and enjoy the classic sounds of Ruen Brothers.