This is a guest blog post from Baking Mad – I couldn't resist all the gorgeous cakey pictures attached to their email and asked for recipes. Those of you who've submitted real weddings and shoots for me to blog, I'm afraid I've bumped you down my things to do list in favour of baking.

Recipes for cupcakes, icing and a trio of cheesecakes are here too – see the links at the bottom of the page. Over to Baking Mad…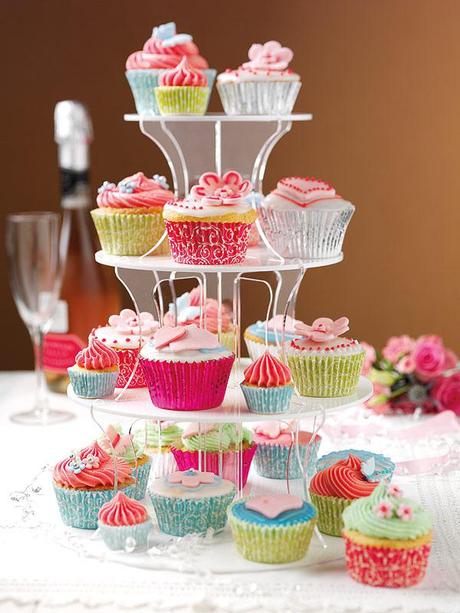 Wedding cupcakes from Baking Mad
"It's almost wedding season but up and down the country it's not just brides-to-be who are basking in the warm glow of romance – with a Royal Wedding only weeks away, the whole country has wedding fever.
"Although there's been speculation about Kate's dress and discussion over honeymoon destinations, the question on BakingMad.com's lips is all about the cake. Is Kate going to go traditional with a multi-tier or will she have a more modern cupcake tower? Is William a fan of the Croquembouche or would he prefer a chocolate feast?
"As experts in home baking, BakingMad.com has wedding cake suggestions fit for a Queen (or a Queen to be). They're easy to make and use only the finest ingredients so even if your budget doesn't match Kate & Wills, you can still wow your guests with a delicious, elegant centrepiece.
"Whether it's one or three tiers, fruit or chocolate sponge, BakingMad.com recommends using Billington's Unrefined sugars, Allinson's Nature Friendly Flours and the finest Cakecraft edible decorations.
Wedding Cupcake Tower
Not every wedding has to cost a fortune and a homemade wedding can feel more intimate with your guests knowing you've gone an extra mile for that personal touch. Use your bridesmaids' decorating skills to help you perfect your cupcake tower. Some of these cakes are easy to decorate and some will need a little more skill but that's half the fun!
Three Tier Wedding Cake
There's nothing more elegant for a simple wedding than a three-tiered wedding cake, covered in Ready-to-Roll Icing from Silver Spoon. Using interesting icing techniques, fresh flowers or ribbon to match your bridesmaids' dresses can make this cake the centrepiece of your big day. For a modern take, try mixing and matching your fruitcake tier with flavoured sponges.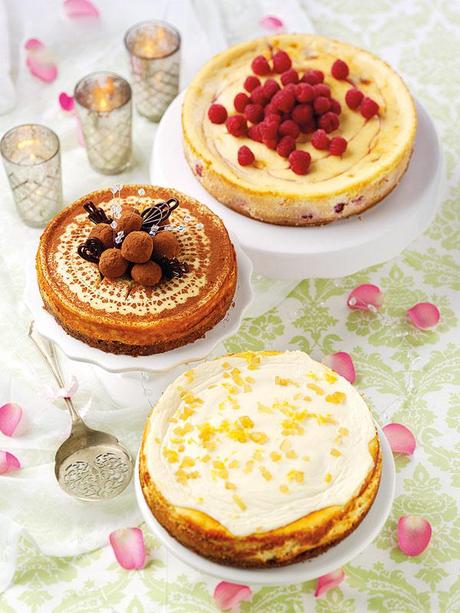 Wedding cheesecake ideas and recipe from Baking Mad
The Wedding Cheesecake
For those that want to serve up something a bit more quirky, BakingMad.com has a trilogy of complementary cheesecakes that'll appeal to all your guests and taste delicious too. Try our favourites – White Chocolate and Raspberry, Tia Maria and Truffles and a palate refreshing Lemon and Ginger variety or use your own favourites for a truly personal touch.
Wedding Favours
They're back! Everyone appreciates a sweet memento from the big day and BakingMad.com has a simple wedding cookie recipe and clever decorating tips using Cakecraft icing to write each guest's name. The favours can double as nameplates. Place in a clear cellophane bag and tie with coloured ribbon to match your wedding theme.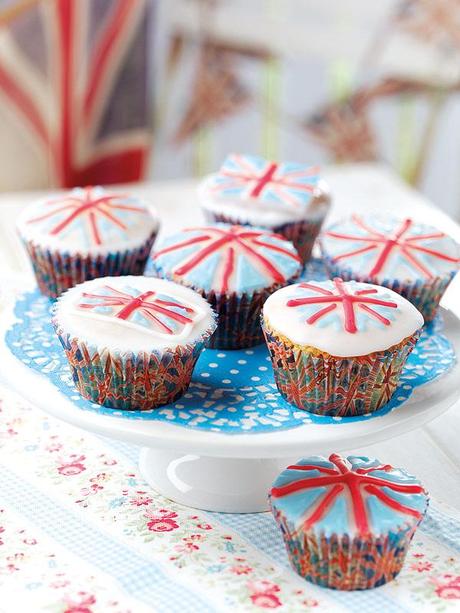 Royal wedding celebration cupcakes from Baking Mad
Union Jack Cupcakes
Making tasty, beautiful cakes should not just be for weddings – serve a batch of BakingMad.com's Union Jack cupcakes, decorated with Silver Spoon Cakecraft writing icing and food colouring at your neighbourhood street party during the Royal Wedding bank holiday weekend. Your guests will feel like royalty – which is even better than being a guest at a Royal Wedding!
Wedding cake recipes with thanks to Baking Mad
Cup Cake Wedding Cake recipe with ideas for swirly icing and more
White Chocolate and Raspberry Cheesecake recipe from the wedding cheesecake trio
Tia Maria Cheesecake recipe from the wedding cheesecake trio
Lemon and Ginger Cheesecake recipe from the wedding cheesecake trio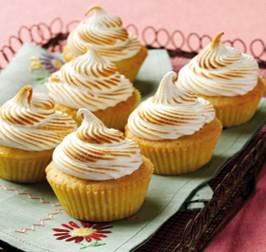 For more information visit www.bakingmad.com
Follow Baking Mad on Twitter (@iambakingmad)
Become a fan of iambakingmad on Facebook