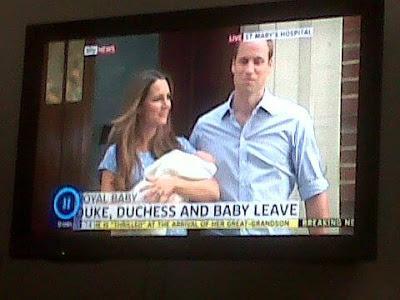 capturing the moment they emerged!
Well how could I not do a post about the newest member of the Royal Family?
With all of the press releases I've been receiving, which have all been given a Royal baby twist, I have found myself well and truly swept up with the mania of it all.
I am actually a bit of a Kate and Wills fan. They're just so lovely and normal and Kate is so blooming gorgeous and nice, you can't really help but fall in love with her. I loved the fact that we were preggers at the same time and was so excited when the news broke that she had finally given birth to a baby boy.
With my eyes firmly on the TV, I found myself glued to the screen watching a hospital door for the best part of an hour and a half, awaiting the first glimpse of the future King of England. When the proud parents finally emerged with their little bundle, I was so happy to see Kate looking well and glowing and still sporting a baby bump - showing the world that that belly does NOT go down overnight. They looked so happy and although only a tiny glimpse of the baby was shown, he looked just as gorgeous as his mommy.
And the news has just been announced that Kate and Wills have named their little Prince George (that was my bet) Alexander Louis...yay he shares the same middle name as Elijah! Perfectly fitting for a future King of England.
Congrats again Kate and Wills and welcome to the wonderful world of parenthood...let me know if you need any tips ;o)
What do you make of the Royal baby mania? Have you been swept up in it? Enjoy x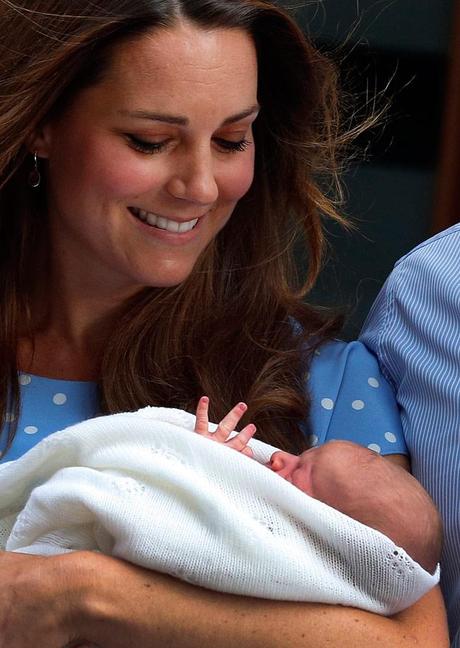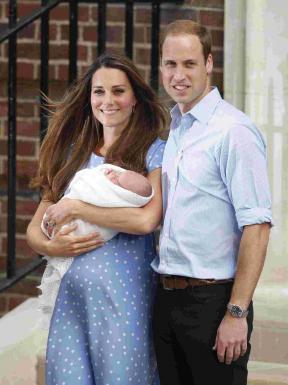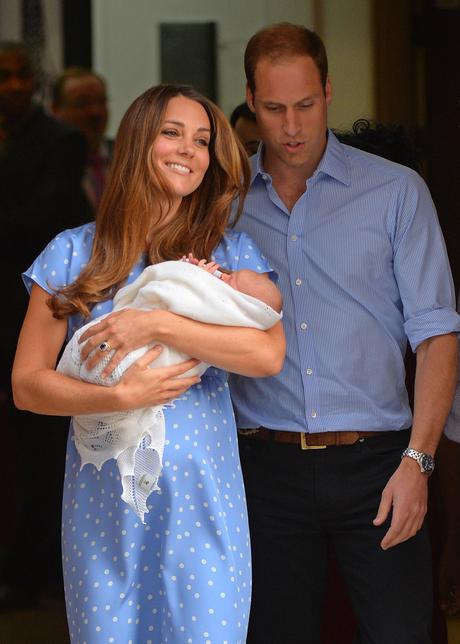 Images from Metro.co.uk and India Today