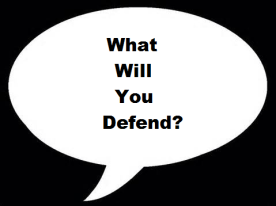 The problem of some women excluding other women from their feminism is not new: you need look no further than SWERFs (Sex Worker Exclusionary Radical Feminists) and TERFs (Trans Exclusionary Radical Feminists). I object both to the practice of excluding sex workers and trans folks, and to characterizing any feminist who does so as "radical" unless we're saying that it's radically terrible behavior. Although not given an acronym, racism has also been and still is a huge problem in feminism.
There's another common exclusion of these so-called "radical" feminists, and that's fat women. The exclusion of fat women works differently than that of trans women and sex workers in that it's less direct…more subtle. It comes in forms like concern trolling of fat women (ie: responding to demands for respect and accommodation with unrequested non sequitur hand-wringing about our health), lack of representation of fat women, diet and weight loss messages that suggest that a thinner body is a better body in feminist spaces, and push-back against feminist spaces that don't allow diet and weight loss talk.
And, in the recent failure by Mamamia in its interview of Roxane Gay, the refusal to accommodate fat women, and the failure to treat us with respect.
Read my full piece about this here!
Want to talk about fat activism from an intersectional perspective?
If you enjoy this blog, consider becoming a member or making a contribution.
Like this blog?  Here's more cool stuff:
Become a Member! For ten bucks a month you can support fat activism and get deals from size positive businesses as a thank you.  Click here for details
Book and Dance Class Sale!  I'm on a journey to complete an IRONMAN triathlon, and I'm having a sale on all my books, DVDs, and digital downloads to help pay for it. You get books and dance classes, I get spandex clothes and bike parts. Everybody wins! If you want, you can check it out here!
Book Me!  I'd love to speak to your organization. You can get more information here or just e-mail me at ragen at danceswithfat dot org!