Rouge Bunny Rouge introduces Beyond the Looking Glass Look
PORTRAITS OF GRACE
BEYOND THE LOOKING GLASS
Dreamy and seductive with a telling glance, 'Beyond the Looking Glass' captures lots of light and forms a glamorous liaison with natural colours, creating a graceful Festive Season make-up. Rouge Bunny Rouge make-up artists chose only the lightest textures for a perfecting look, and combined them with our two new Loose Glitter Pigment colours in soft, dusty shades to re-create a scintillating version of smoky eyes, without looking overdone.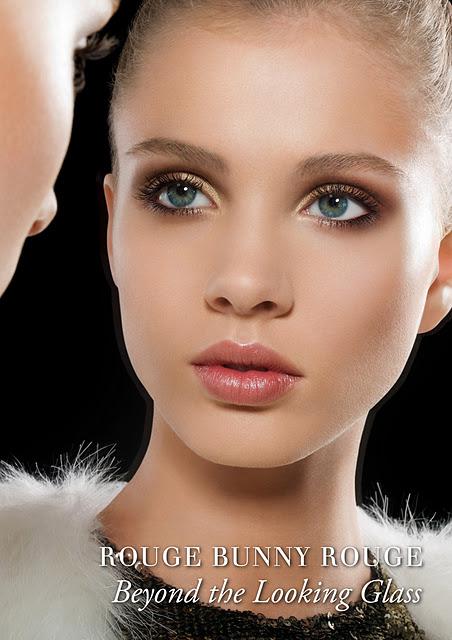 Take a look at this
video
to see how this look was created 
This season Rouge Bunny Rouge make-up artists recommend light versions of make-up without foundation, even if you're looking for an effortless but glamorous look like 'Beyond the Looking Glass'. We underline the naturalness of the skin and cover it only with a moisturising and mattifying primer, with a hint of Luminous Skin Wand and Glide Concealer to achieve an even skin tone without any mask effect. Champagne gold and scintillating taupe tones around the eyes add the festiveness to our look, while the lips appear naturally glossy with a shimmering Sheer Lipstick.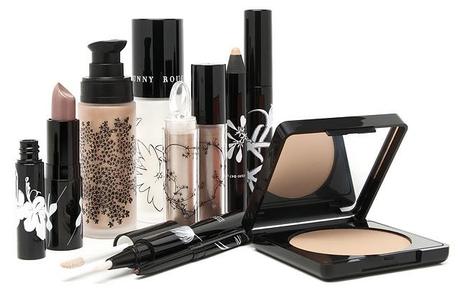 FACE METAMORPHOSES Mattifiying Primer NAKED DISGUISE Glide Concealer FINE-SPUN LIGHT Luminous Skin Wand AS IF IT WERE SUMMER STILL… Bronzing Glow Powder
EYES SILK AETHER Long-lasting Cream Eye Shadow 'Brocade Skipper' FIRE DROPS Loose Glitter Pigments 'Embrace of Cashmere' & 'Caress of Mink' NEW SEAS OF ILLUMINATION Highlighting Liquid 'Sea of Showers' FELINE GAZE Long-lasting Eye Pencil and Eye Khol ´Lola´ WITCHERY Modelling Mascara
LIPS SUCCULENCE OF DEW Sheer Lipstick 'Dark Juices'
For further information about our look and how to create "Beyond the Looking Glass" consult our PR manager or visit our
website
or
Facebook 
All products are available on
Zuneta 
Throughout this year RBR will unveil four sophisticated looks encompassed under the theme PORTRAITS OF GRACE.
All the looks are vignettes of finesse and elegance, diverse kinds of graceful feminine beauty. The essence of luxuriousness is paired with a touch of enigma and a dash of old-fashioned allure. Nostalgic hues will shine in a new splendour and deliver an up-to-date chic expressed by different kinds of polished and pure naturals in eye shadows and expressive lips.
London-born and Moscow-London based Rouge Bunny Rouge is quickly moving from quirky cult secret to a global beauty brand with international acclaim. RBR combines the best from the worlds of cosmetics and design, while treasuring Victorian-style fairy tale and Tsarist aristocratic identity at its core. In an era when most brands are concerned with following the trend, we provide something quite different; a thoughtfully balanced palette of colours, for true seekers of beauty, who choose beauty over brand name or fad. Wearable, blendable and adaptable textures and shades within our new and existing collections are timely and continuously updated with the best developments to be found in the leading European and Japanese laboratories. We are one of the first decorative cosmetics companies that are substantially blurring the line between make-up and skin care through technological advancement.
Four founders, Sven Lorenz, Ginny Gulati, Raf De Schutter and Alexandra De Montfort launched RBR in Russia in 2006 and haven't looked back since. Alexandra De Montfort, our Creative Director, continues to endeavour to bring you the latest and best from the world of cosmetics
Rouge Bunny Rouge launches Loose Glitter Pigment
FIRE DROPS
Story
By day, deep inside the Enchanted Garden's densest forest, by day the vast Agni Tree melts quietly into the sprawling greenery. But as dusk descends, Sparkling Fireflies teem around its warming branches. For they know the secret thrill of the Agni Tree, and their delirious dance is a harbinger of the joyous night fireworks to come.
The Agni Tree's roots plunge to the depths of the earth, where they are nourished by molten lava. Each night, the magma rushes from the ground and pulses through the branches, until the crowning blossoms explode in a shower of vibrant molten fire drops, gleaming in every color of the spectrum. The darting fireflies, smitten with the energy of these molten bubbles of joy, infuse their wings with the thrill; never knowing which hue will appear each evening. By dawn, these swift, uncurling flames of primeval fire dry into an exquisite concentrate, used to infuse with bliss the Enchanted Garden's various festivities.
We were inspired to recreate their zingy pigments for you as the Fire Drops range. Adorning yourself with this fiery lava dust will gift you with the playful mischief of a fluttering firefly and the intense brightness of the blossoms' luminescent shades.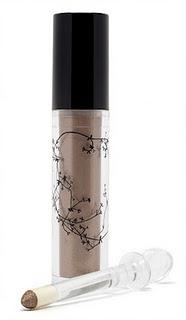 Loose Glitter Pigment - Caress of Mink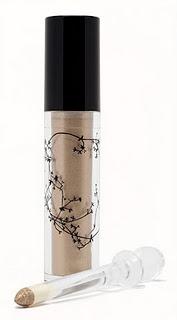 Loose Glitter Pigment - Embrace of Cashmere

The formula contains a super high percentage of pearl, which will grant your eyes a marvelous shine and luminosity but with a weightless feel. We added Sodium PCA, a natural moisturiser that maintains the water balance of the skin, makes the texture soft and elastic and the application creamy and easy. A sponge-tipped wand enclosed in a practical bottle will safely keep the pigment inside and let it out only when you want it.
Application and use
For a richly-gleaming look apply the Loose Glitter Pigments with its sponge applicator and blend it with the RBR Large Shader Brush 003. Dust on with the RBR Large Shader Brush 003 for a more transparent glimmer. To achieve a mirror-like sparkle buff FIRE DROPS with your fingertips over your eyelid. Dust over the WHEN BIRDS ARE SINGING... Long-lasting Eye Shadows with the RBR Crease Brush 011 for a 3-dimensional look and to create your own rainbow of colours.

Available in seven colours - Spun From Sunny Seawater, Eaten all the Cherries, Sleeping Under a Mandarin Tree, Night Wind Sailing, Wishing for Wings, Caress of Mink, Embrace of Cashmere.