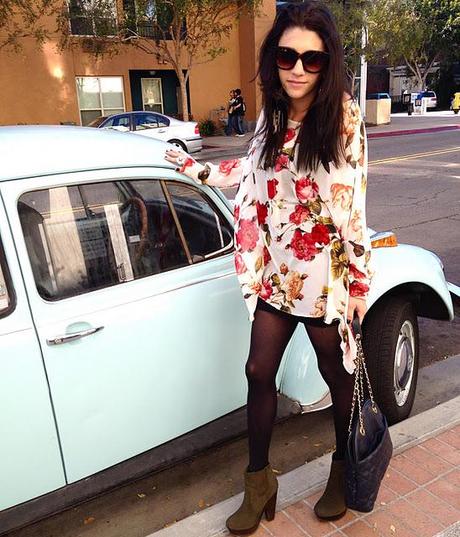 Chiffon rose top from LF stores, black mini skirt, black tights (Wolford tights rule), green suede booties, navy thrifted purse.
My favorite, yet often neglected, chiffon rose top from LF stores comes out of hiding. I have recently decided I will avoid black as much as possible, and let me tell you, it hasn't  been necessarily easy. I found this number hiding somewhere amidst the sea of black in my closet,  and I got pretty excited. Don't you love when you forget you own something, and then you find it? It's like buying it all over again. Oh the joys of a fashion addict.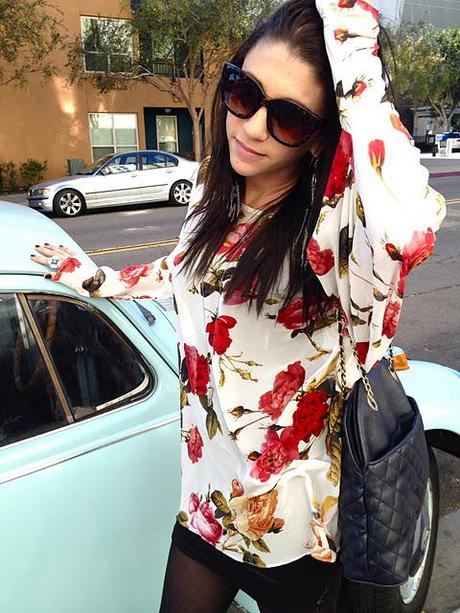 I never wear earrings, today I did, they hurt (now I remember why I don't wear them).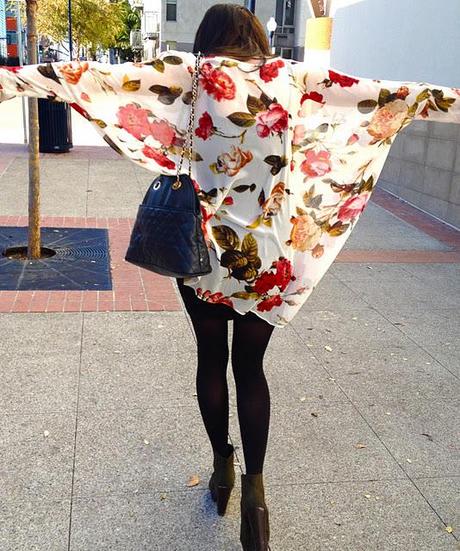 Love the batwing shape of this top, and all tops for that matter.