Rub the tenderloin with oil, salt, pepper, and rosemary. Cover with plastic wrap and let it marinate for an hour or two in the refrigerator.
Preheat oven to 375 degrees F. Heat a couple tablespoons of olive oil in an oven-safe saute pan over high heat.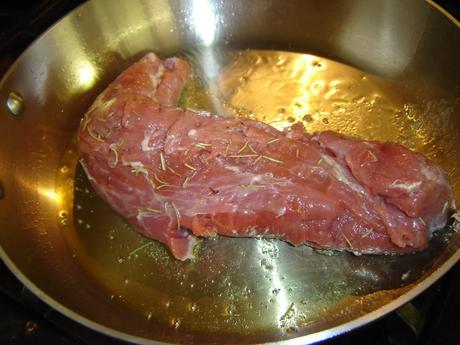 Sear the tenderloin on all sides until nicely colored all over.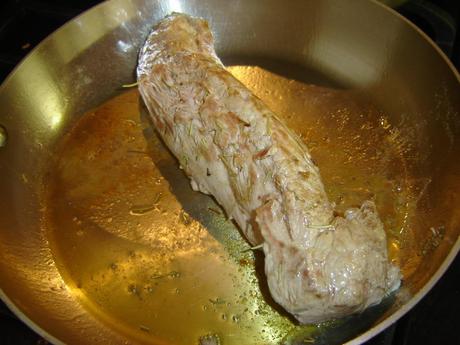 Transfer the pan to oven and roast for 10 minutes or until internal temperature reaches 145 degrees F. Let the tenderloin rest for 5 to 10 minutes before thinly slicing on the bias. Serve with the risotto.
Risotto
Ingredients:
- one small onion, chopped - 200 gr arborio rice - 100 ml Prosecco - 2 tbsp butter - 1 tbsp olive oil - mint to taste - fresh basil (1 sprig) - 400 gr strawberries, cleaned and quartered - 500 ml (2 cups) chicken stock - salt and pepper to taste - grated Parmesan cheese (about 2 oz - 50 gr)
Start by finely chopping a small onion (I used spring onion for colour). Heat one tablespoon olive oil and one tablespoon butter, then add the onion and arborio rice.

Toast it for several minutes, stirring with a wooden spoon to coat grains in butter.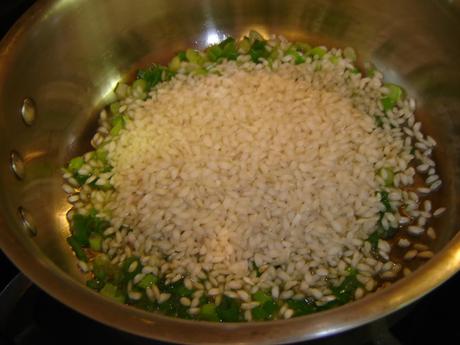 Increase heat to medium-low and add the Prosecco wine. Cook until it evaporates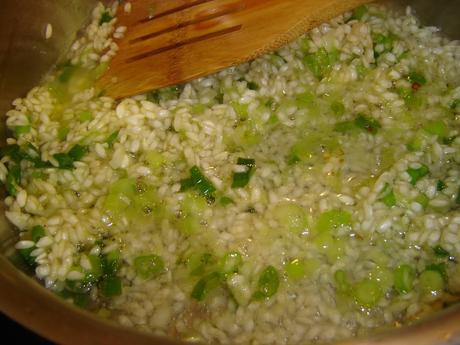 Add the strawberries, basil and mint, salt and pepper to taste.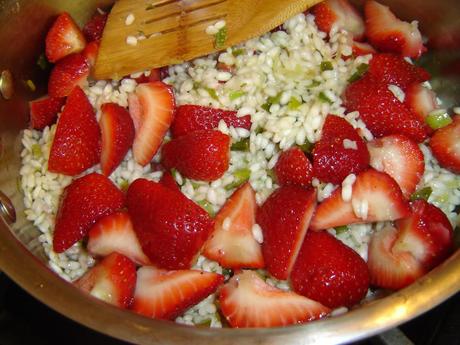 Begin adding stock, one ladleful at a time, cooking and stirring constantly.
Add another ladleful when the previous is just about absorbed.
You'll be stirring and adding for about 20 minutes.
When the rice is al dente, add one tbsp of butter and the grated Parmesan cheese, and stir until incorporated.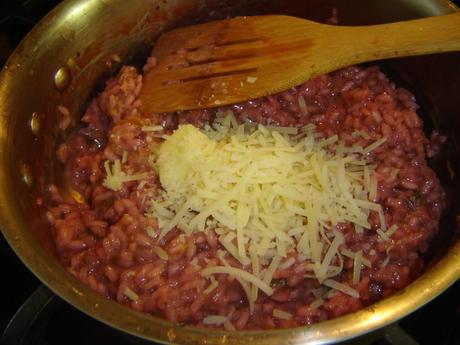 Serve the risotto with the pork tenderloin (make sure you don't leave the meat in the oven too long, like I did), and decorate to taste. Enjoy!