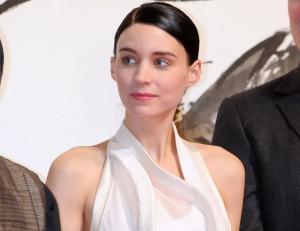 Briefly: After wooing critic groups for her performance in The Girl With The Dragon Tattoo, Rooney Mara has signed on to star in Steven Soderbergh'sSide Effects.
According to Deadline, Mara will replace Blake Lively in a film that also stars Jude Law, Channing Tatum and Catherine Zeta-Jones. Mara plays Emily Hawkins, a sexy but unsettled young woman who is taking serious amounts of prescription drugs to deal with anxiety and depression surrounding the pending release of her husband from prison.
I haven't gotten a chance to see Rooney Mara in The Girl With The Dragon Tattoo yet, but her performance in The Social Network has me excited to see where her career will go from here.