While everyone was busy with the draft just as I was, the Minnesota Vikings revealed their long-awaited new outfits at their Draft Party. A look consisted of aspects from the old Norsemen uniforms with a new age feel, comes a uniform that completely suits the Vikings. The lettering and the gloves seem to be biggest changes. I for one really like the lettering. It gives the jersey that sexy Viking feel, really making the uniform come together as a whole. But so do the players! This is what linebacker Chad Greenway had to say about them,
"I was excited when I saw it for the first time. I was really pumped. It's a simple uniform for us which to me makes it look better. You let the purple stand out which is what the Vikings stand for. The new pant and uniform design are going to be a hit."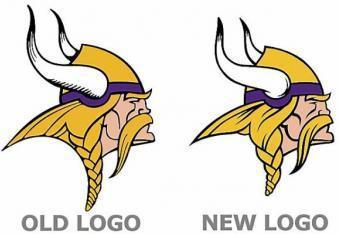 In other news, the Vikes have also changed their logo. Not a significant change, but a change for the better. With a new young team and a new stadium comes a new slick uniform and a new sweet logo. I'm really excited about all these new appearance changes and can't wait to see the players in action in them .As always have a magnificent day/night, depending on where you are and Skol!
More Looks at the Vikings new uniforms: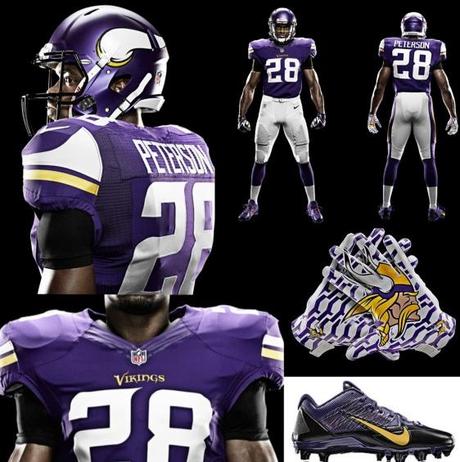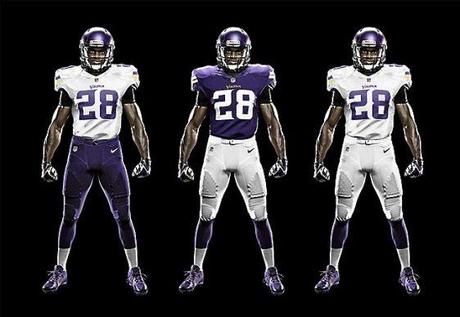 Links to videos of players and designers discussing new Uniforms:
Peterson, Greenway Discuss New Uniforms
Players Discuss New Uniforms
Inside Look at the New Uniforms Design Process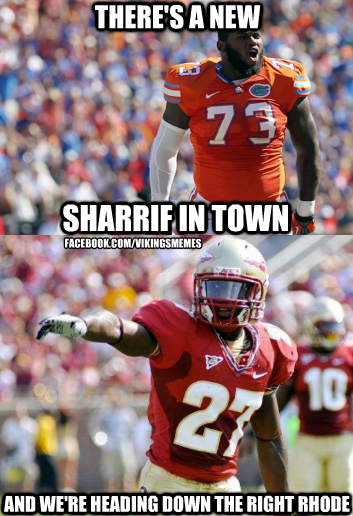 Credit to Minnesota Vikings Memes
Remember to follow me on Twitter!: @kkovesdy
Like us on Facebook!: Bear Bottom Productions
Like, Rate, Share, and Comment!