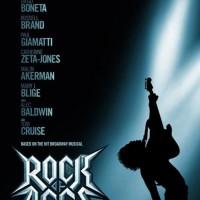 Movie: Rock of Ages
Director: Adam Shankman
Rating: ***
No matter how hard you try, there'll come a time when you'll be inspired and questioned by an era long forgotten. Well, that era is now, and you get to see it in 'Rock of Ages', a jukebox musical turned cinematic attraction, directed by a choreographer turned director Adam Shankman ('Hairspray'). The film is an attempt to mine 80s culture to provide a nostalgic experience that you will savor guiltlessly.
Set during the late 80s in Hollywood' sunset strip, the film tells the tale of two dreamers – Drew and Sherrie, with a Hollywood dream who meet and fall in love. They land up a job at Bourbon Room, a rock temple for several rock icons.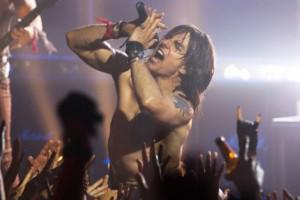 But, things change and its curtain call for Bourbon Room and there's hardly anything its owner Dennis Dupree can do to save it. Hope comes in the form of burned-out rock god Stace Jaxx, whose single performance can save rock-and-roll bar. So will Stace be able to save the Bourbon room or not forms the rest of the story?
The film resurrects a culture that's mostly stereotyped as hypocritical via a story of love, passion, redemption and sincere, unadulterated rage for 'Rock-N-Roll'. When I say 'Rock-N-Roll', I mean in the fashion the real legends such as 'Guns N Roses', Twisted Sister, Def Leppard lived their lives. This means there's scarf-draped mike, overflowing booze, fur coat over shirtless tattooed torso, rock anthems, horny women, head bangers and a rock god with overzealous energy and a problem of his own. You put all this together, you're sure to have a set up that is sure to give your money's worth. However, right when ROA appears to be exceptionally unique film, you'd realize it's just another 'burlesque-meets-glee' type of films with added glamour.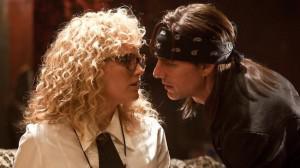 With a run time little over two hours, (Yawnnnnnn) ROA is solely carried on the shoulders of Tom Cruise; his exuberance as the crazy, rock god takes the film to all new level. Having said that, you'd also feel so many other highly talented actors of the likes of Alec Baldwin, Paul Giamatti and Catherine Zeta-Jones were completely wasted. Ok, let's not include Alec but nevertheless you don't get to see the Baldwin you've known or wanted to see.
Why did I say you'll be inspired and questioned in the first line? Well, for a very simple reason that the film brings to memory some names that are considered gods in the music industry.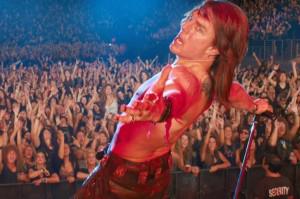 These are artistes who didn't turn into rock legends overnight. It took them years of struggle and sincere dedication and that's definitely something you should be inspired of. However, the question that you'll ask yourself at some point is why these men or should I say artistes very highly prone to all sorts of abuse. Reasons aplenty and we definitely can zero in on one. Tom's role carries a similar aura as discussed above.
Alec and Russell provide you with the extra dose of laughter while the rest of the cast falls in place. One thing you'll cherish the most besides loud music, drugs and everything else is love between Julianna and Diego through the 80s when love was all about inconsequential expressions of affection.