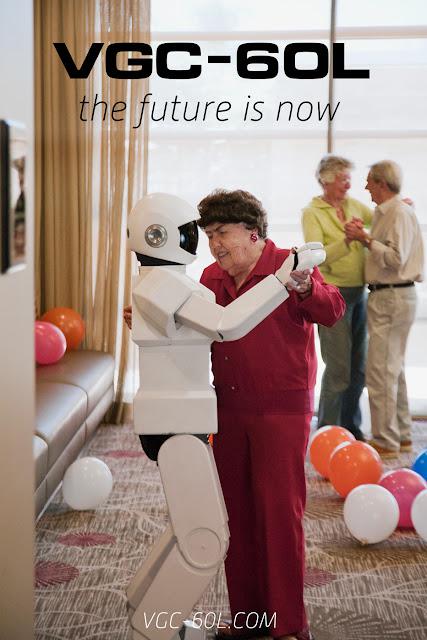 Confession: I've always had a thing for older men. What? Huh? Pause. I should probably clarify. By older, I mean old. Oh, that doesn't sound any better - does it? By men, I mean celebrities. Specifically, older men like Anthony Hopkins and Frank Langella. I won't get into the details but I've had Sir Anthony on my list for a long time. Frank Langella, on the other hand, was a late love. Frost/Nixon sealed that deal. Don't judge. Please & thanks. Anyway, I wanted to share a new movie with Frank ... Robot & Frank. This little gem looks perfect and could propel Frank to the top spot on my imaginary-un-laminated-list. Hungry Husband better watch out!!! (He is 3 months younger than I am - go figure!).
ROBOT & FRANK - Official Trailer (HD)
Great right? The Robot is getting a bit of notoriety as well. Check out this tumbr dedicated to VGC-60L. Awesome! I sure wish I had Robot to help around the house... Can't wait for the future ;)
Enjoy!