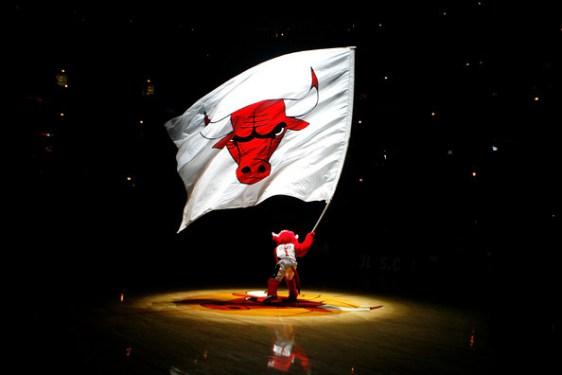 The Chicago Bulls beat the Brooklyn Nets 92-90.
The Chicago Bulls (41-33) trailed for the majority of the game though found a way to overcome the Brooklyn Nets (43-32) 92-90.
In a match up that could feature two teams competing in the First round of the playoffs.  Nothing was short on the excitement scale.  Though, having to wait until the fourth quarter before the excitement started.
The Bulls trailed by as many as 16 points early in the second quarter.  The Bulls never gave up despite being down five players.  Rose, Noah, Belinelli, Hamilton and Gibson.  Slowly over the final two and a half quarters the Bulls scrapped back.  At the end of the third the Bulls were down two 67-65.
"We fight to the end," Carlos Boozer stated after the game.  "We've got some resilient guys in here."
Nate Robinson's floater with 22 seconds left in the game to put the Bulls up 91-90 was one of two plays that sealed the deal.  On the next possession the Nets Brook Lopez went for a layup that was blocked from behind by Nazr Mohammed.  The Nets last second shot by Lopez rattled in and out.
With the win the Bulls are tied for fifth place in the Eastern Conference with the Atlanta Hawks.  They are both 1.5 games behind fourth place Brooklyn Nets.  With just eight games remain in the regular season this are bound to heat up.
The Chicago Bulls were lead by Carlos Boozer who had 29 points and 18 rebounds and Kirk Hinrich who added 6 assist.
The Brooklyn Nets were lead by Deron Williams who had 30 points and 10 assist and Reggie Evans who collected  13 rebounds.
The Chicago Bulls play Friday April 5th at home against the Orlando Magic.  Look for the preview article to come shortly.