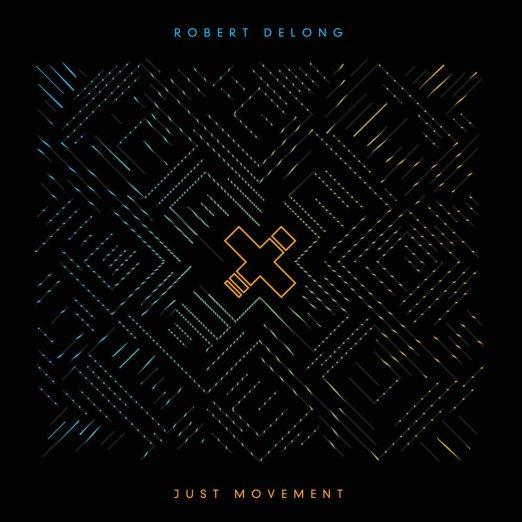 Having started the new year as one of MTV's Artists to Watch for 2013, Robert Delong presents his debut album 'Just Movement'.
The genre-mashing album explores electro, house, moombahton, dubstep and indie pop, creating a truly unique masterpiece. Delong delivers a captivating one-man band style performance infusing synths, acoustic drums, drum pads, infectious beats, MIDI effects and even game controllers into his live set. Not only a talented singer/songwriter, but Delong has gained invaluable experience in audio and digital production, further adding to the multi-layered nature of 'Just Movement'.
Currently signed to Glassnote Records, home to such artists as Mumford & Sons, Two Door Cinema Cub, Childish Gambino and Chvrches, Delong explores music and dance on a philosophical level.
'Just Movement' is the most basic kind of thesis statement. For me, when you strip away all the human moral elements of a person, you're left with the fact everything is just moving, the whole universe is vibrating in different ways, moving around. Then the rest of the album is trying to figure out what to do with that and it's kind of a play on words too. 'Just Movement' is not only about the philosophical idea, but also 'Just Movement,' the idea of dance, that's kind of the primal response to music." (Robert Delong – MTV)
Upcoming performance from Delong include 'Ultra Music Festival', 'Coachella', 'Governors Ball' and 'SXSW.' Fingers crossed there'll be some EU dates added soon. Check out the official video for 'Global Concepts' below, which has already received great support from Radio 1′s Huw Stephens and featured as Zane Lowe's 'Next Hype'.
Wait for the drop and join in Delongs collective dance party; "Did I make you fuckin' dance?"
Check out Delong's unique live set from 'Jam In The Van' below as well as his remix of Two Door Cinema Club's 'Sun'.