Seems it's about time we posted on our latest adventures. After Angie returned from Peru and I from Alaska last October, we picked up our car from Angie's parents in Pennsylvania and set out on a new climbing adventure through the US.
Yes, it seems the climbing bug has finally got its little bug-teeth into Angie. She even got her first pair of down-turned shoes the other day, bringing her total shoe tally to three!
Our current location, Bishop, CA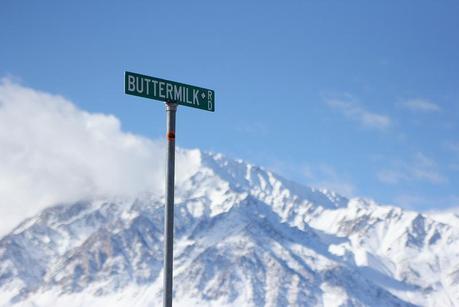 As for 2013, it looks like we have another fun year lined up, including return trips to Catalunya, Spain in spring and autumn and Rocklands, South Africa for the southern hemisphere winter (May through August).
So, without further ado, here are some pictures from the road:
* Road-trip stops included Red River Gorge in Kentucky; Little Rock City, Rocktown, Horse Pens in the Southeast; Northern New Mexico; Hueco Tanks in Texas; Bishop, Los Angeles, and Death Valley in California; and Red Rocks, Las Vegas.
Not traveling light (it's all relative I guess): our luggage shortly after meeting up in NYC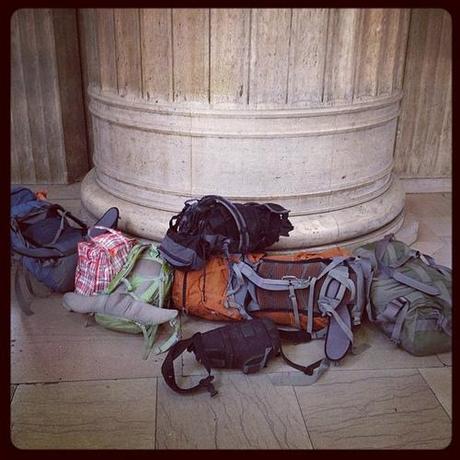 Getting back into the groove and enjoying fall colours in the Red River Gorge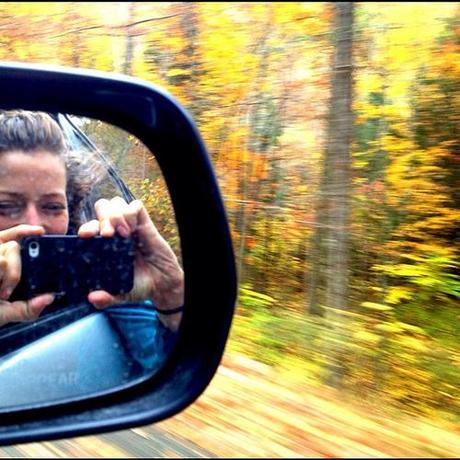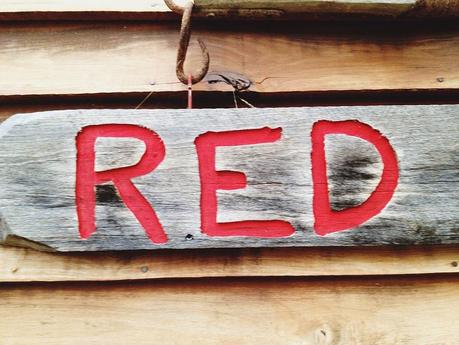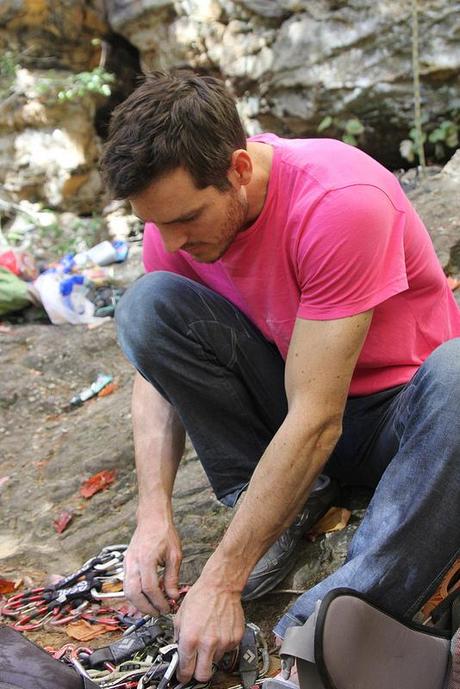 Steve on Phantasia, photo via Courtney Miyamoto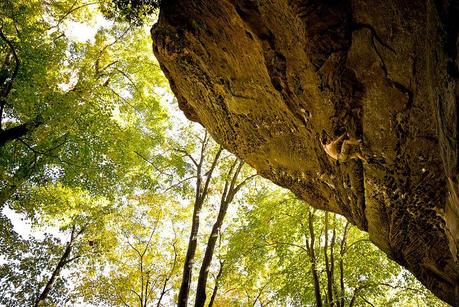 Will and Courtney in unusual poses (wearing harnesses)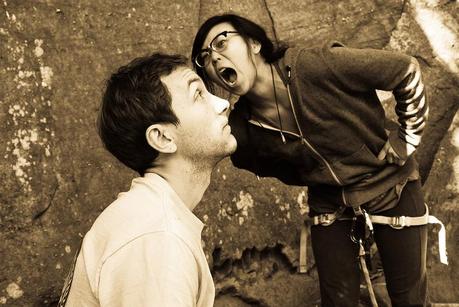 Steve with a message for the youngsters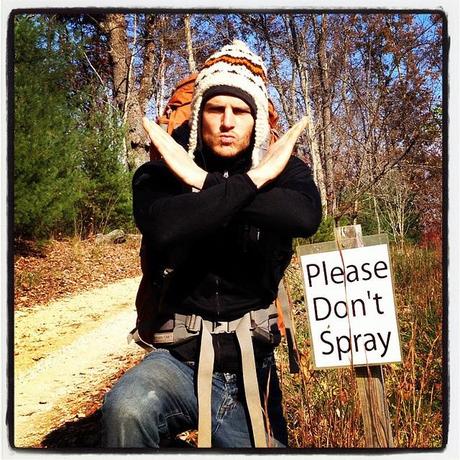 Will and Courtney getting cozy with climbing movie in the basement of Miguel's Pizza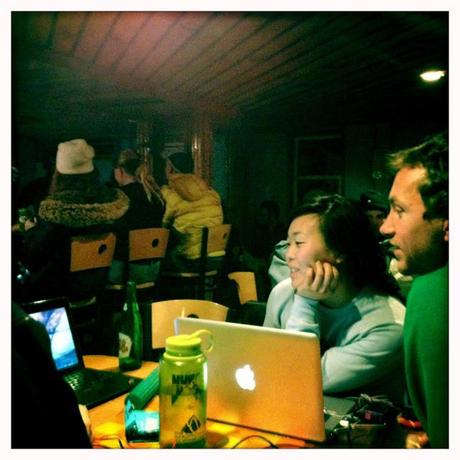 Angie ropes up at the Indy wall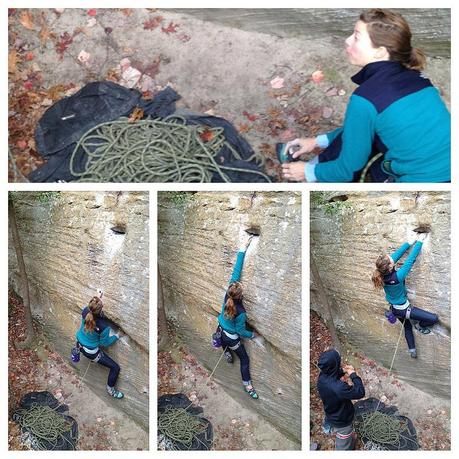 Fall colours out in full force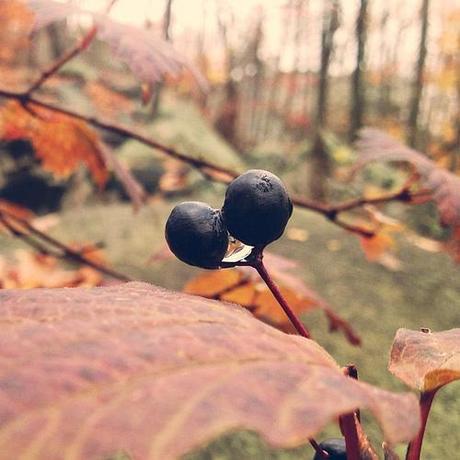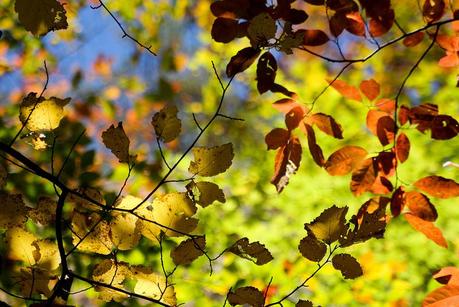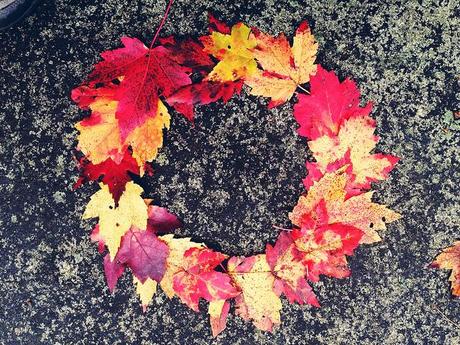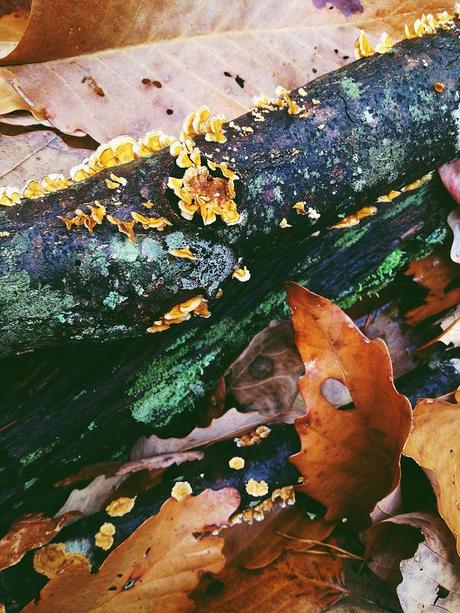 Camp-breakfast of champions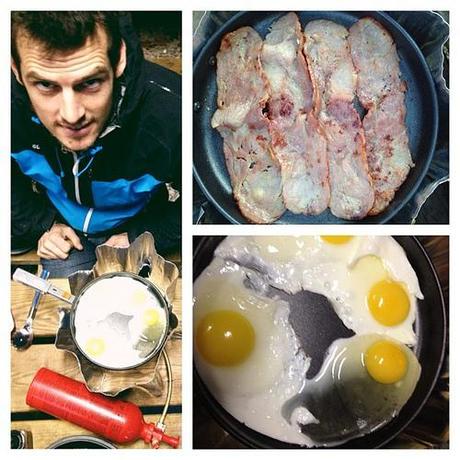 Tents popping up like mushrooms as weekend arrives at the Red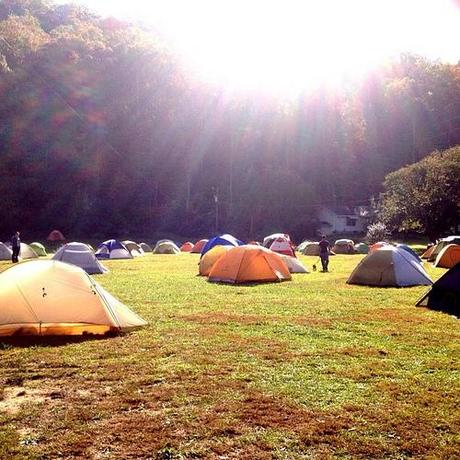 After the red we followed Will and Courtney down to the South East for some sandstone bouldering around Chattanooga, photos via Courtney Miyamoto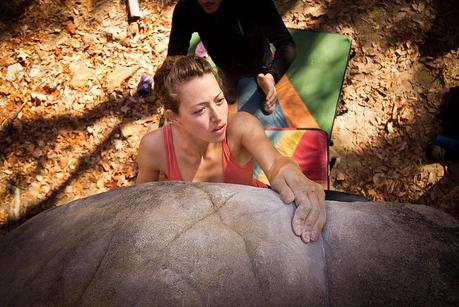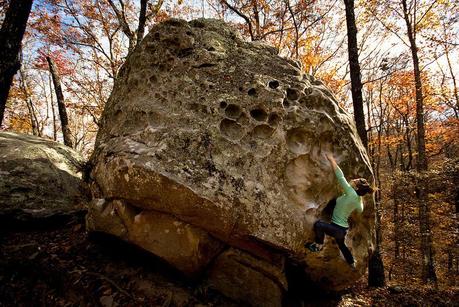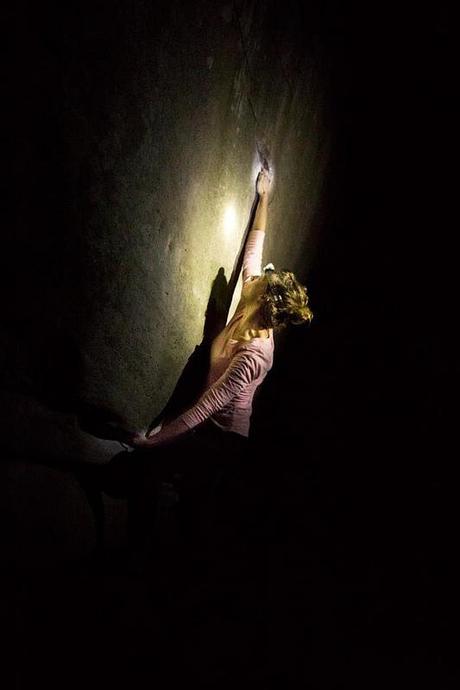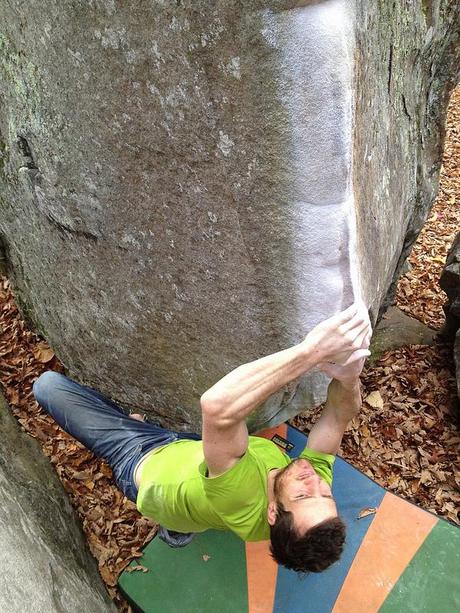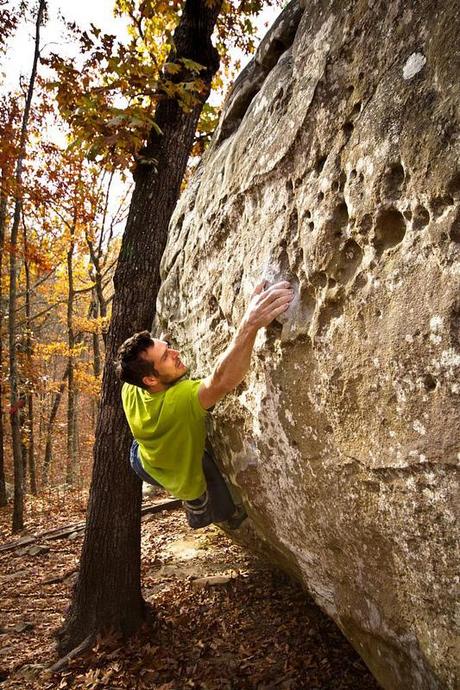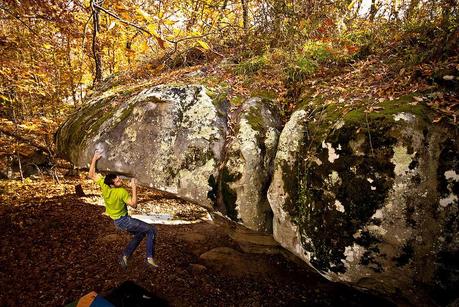 Hitting the road out west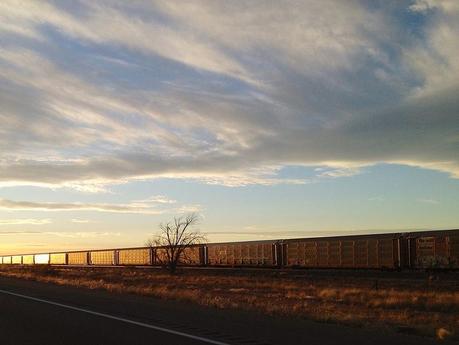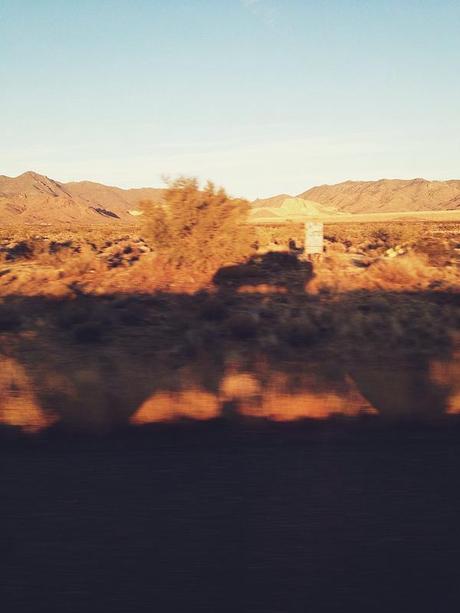 The Excaliburger from Ozark Cafe in Arkansas. It's a burger patty sandwiched between two grilled cheese sandwiches!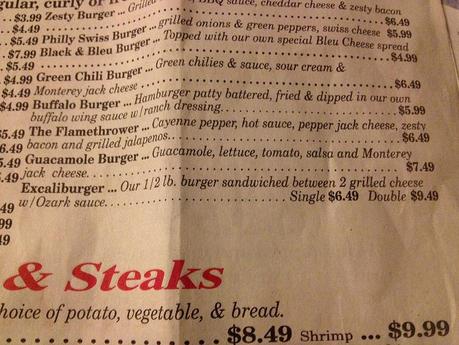 Breaking up our drive with bouldering at Horseshoe Canyon Ranch in The Ozark Mountains of Arkansas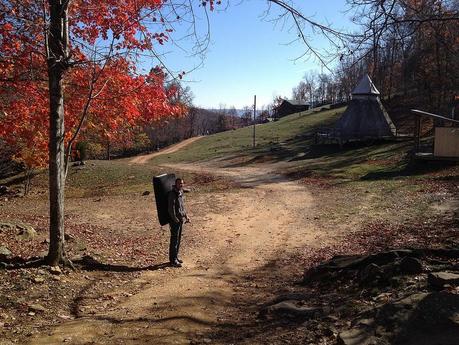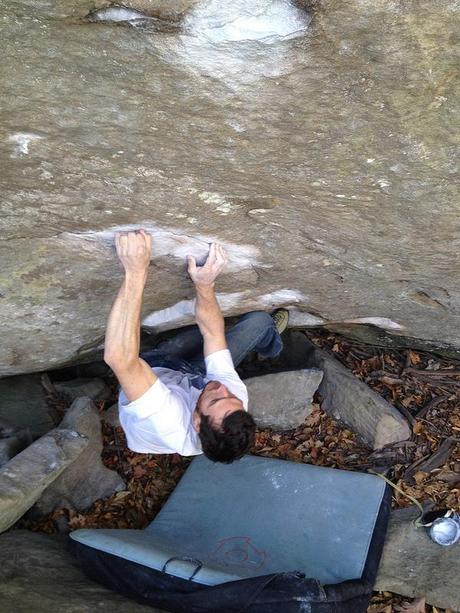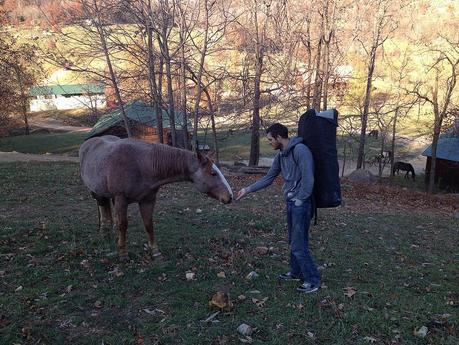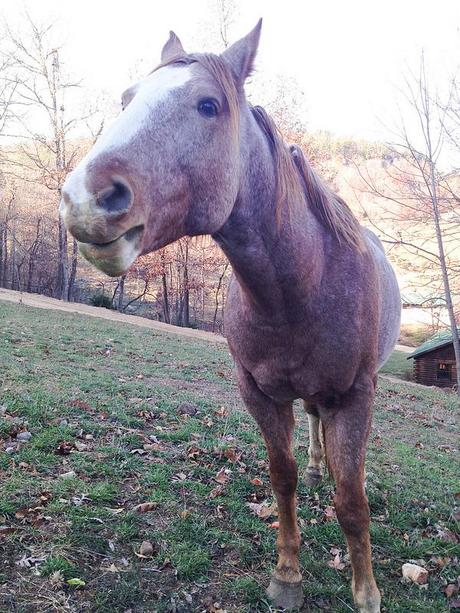 Goats are people too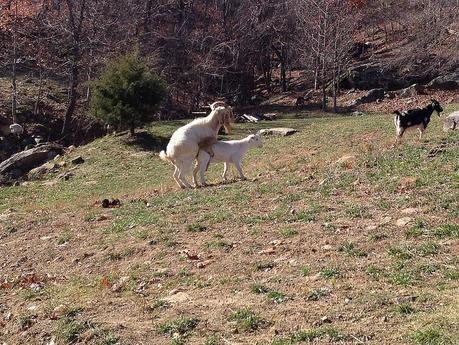 Savouring our first west coast sky as we hit New Mexico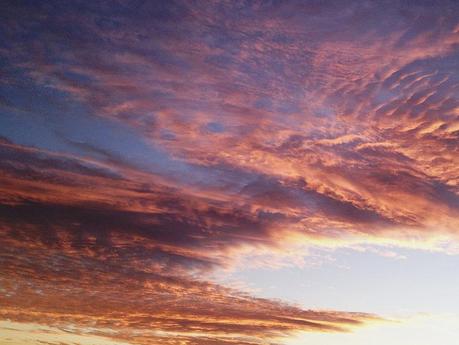 Cup sizes to suit any American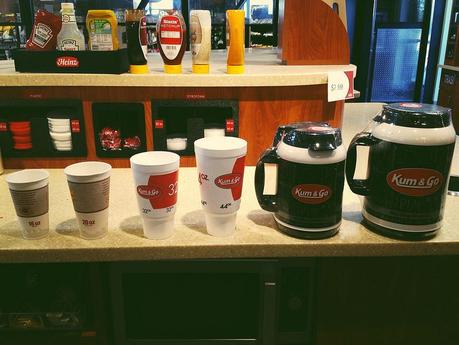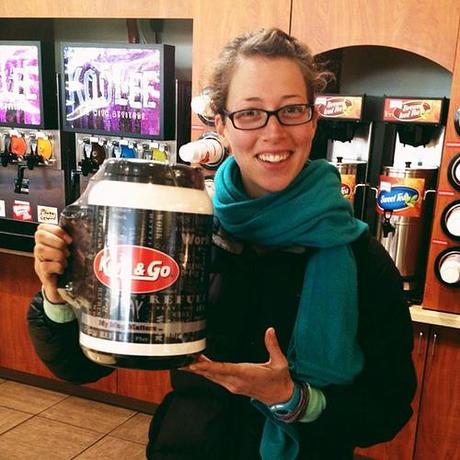 Cody on breakfast burrito duty in Albuquerque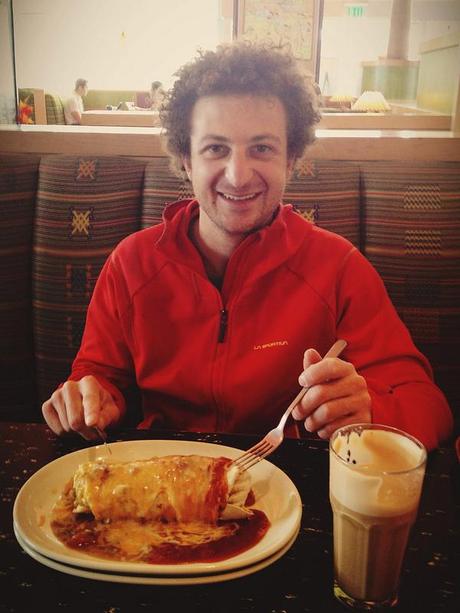 Cody on espresso duty at the park entrance to Hueco Tanks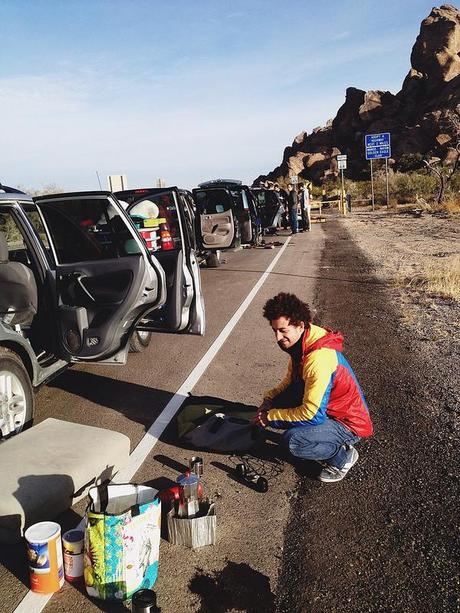 Steve busting a move on Dirty Martini in Hueco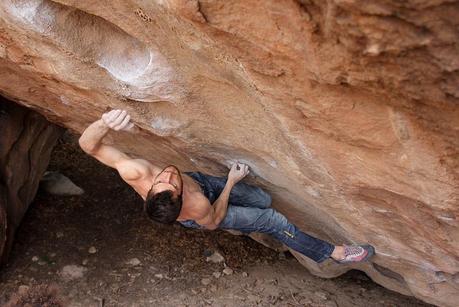 Cody telling a great story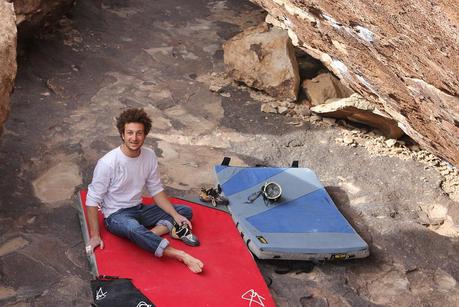 Hueco still life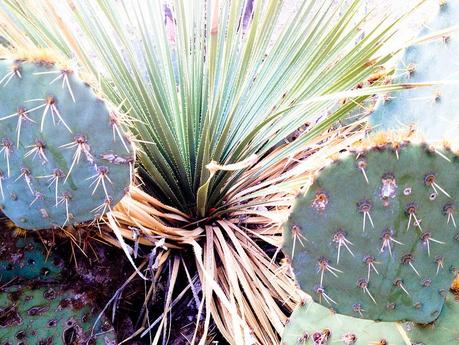 Our winter hole-up in Bishop with Cal and Marsha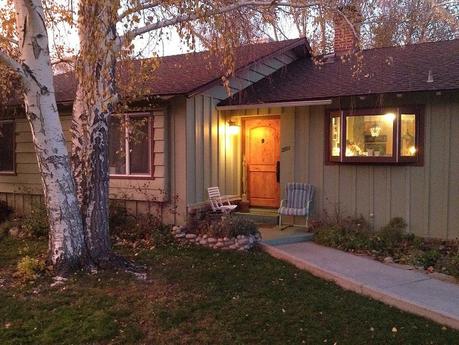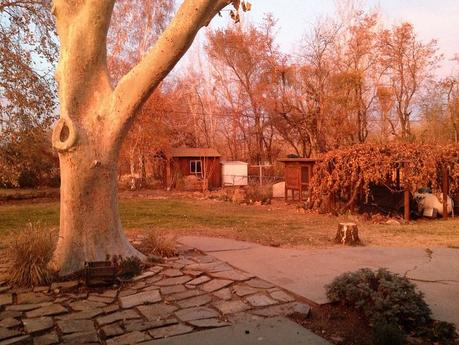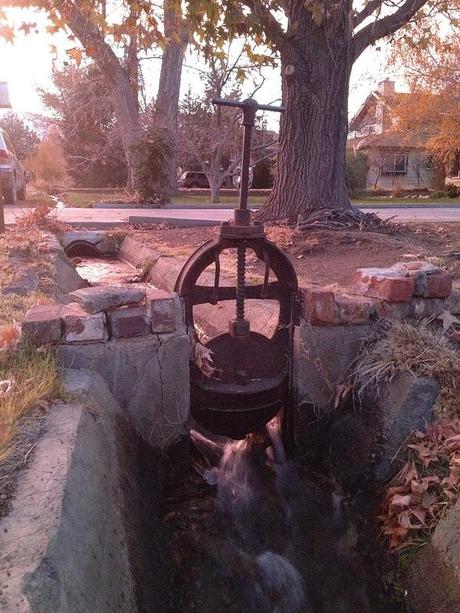 The Buttermilks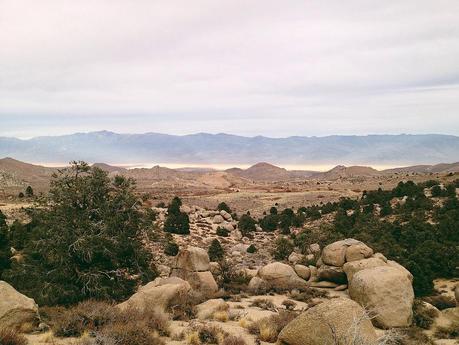 Vikki on Funky Tut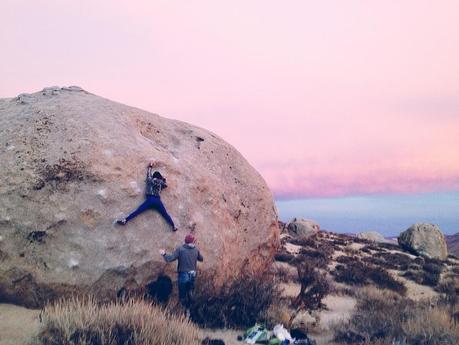 Video via The RV Project of Luminence, a classic highball at the Secrets of the Beehive. If you wait long enough you'll see me in there
Greatest Thanksgiving ever in The Pit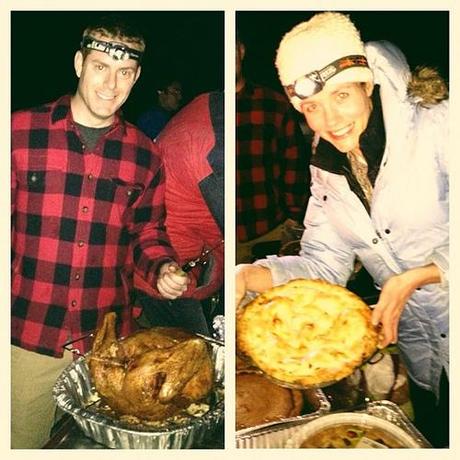 Kat doing what she does best: making people happy with baked goods (and gigantic pours of whiskey)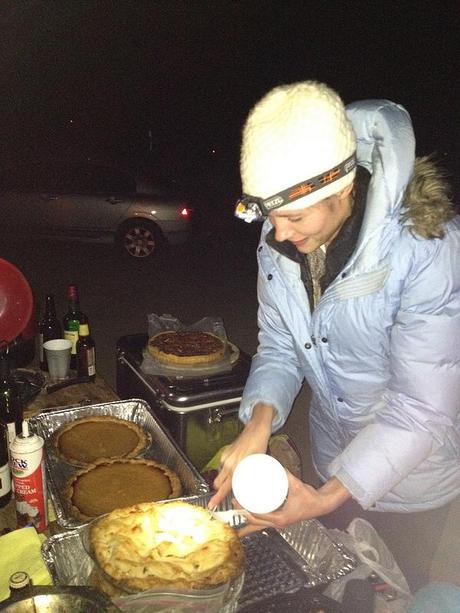 If you've spent time in Bishop, you know this slogan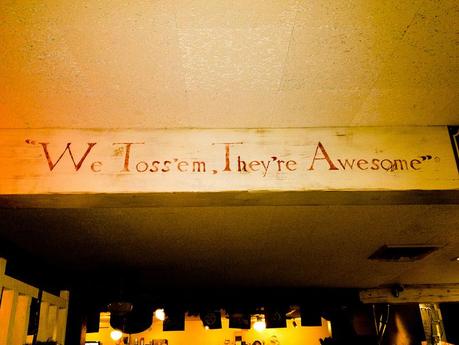 I become famous (infamous?) in the new version of Sherman's Better Bouldering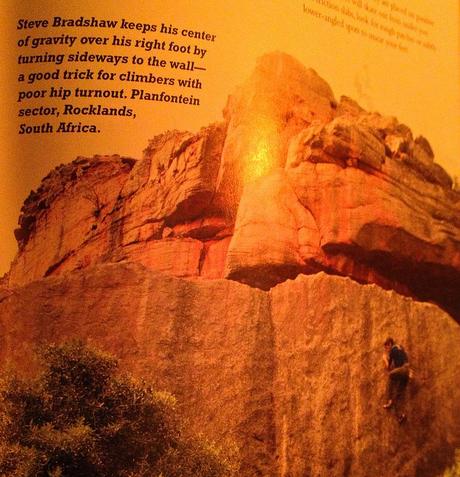 On Xavier's Roof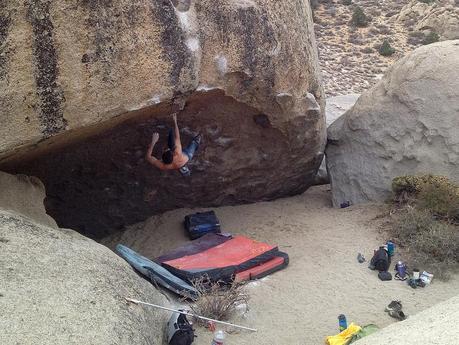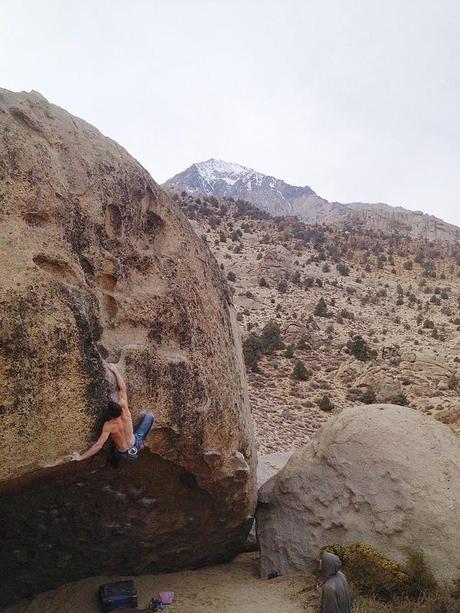 Two very cold dogs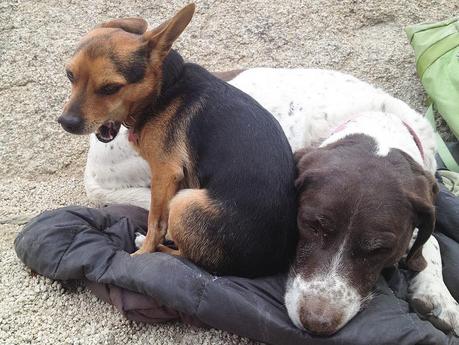 Me braving the Grandma arete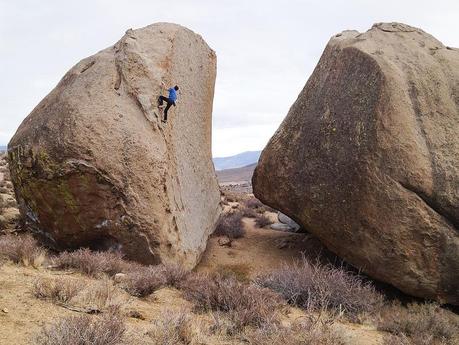 Flann shares Flyboy beta with Angie, photo via The RV Project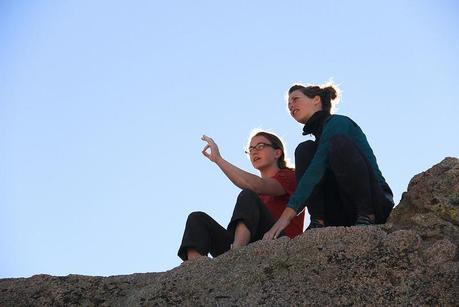 Enjoying a late evening session on Slunk at the Sads, photo via The RV Project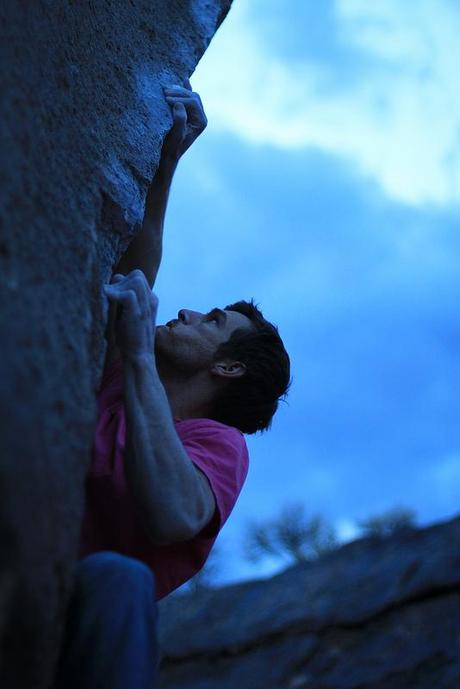 Me on Beefy Gecko in the Ice Caves, photo via Rock Warrrior Films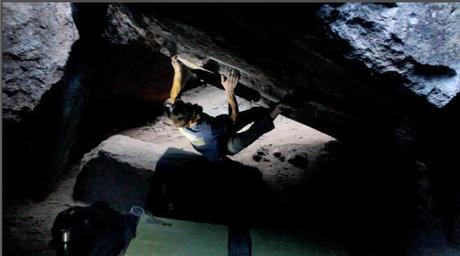 View through our window after waking to our first snowfall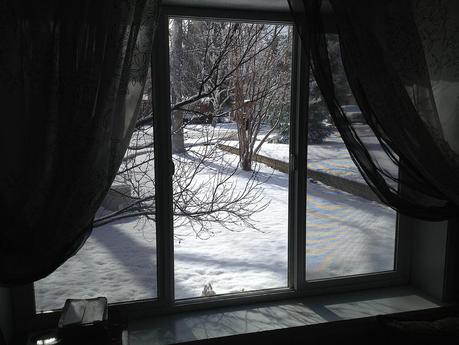 Vikki and Sarah on a cold day out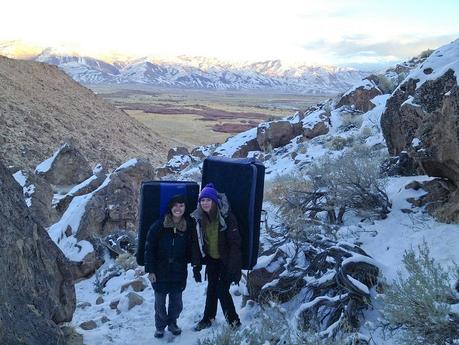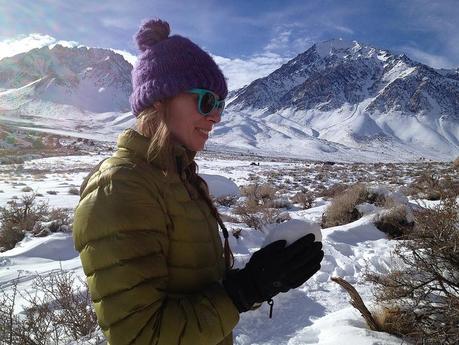 The mountains surrounding Bishop awash in snow

Amazing fare at Marsha's Christmas party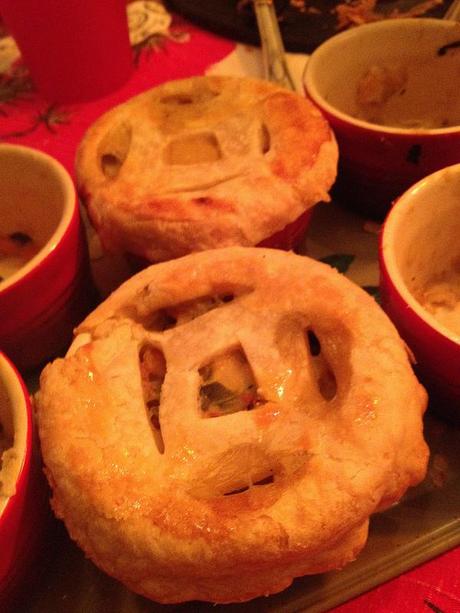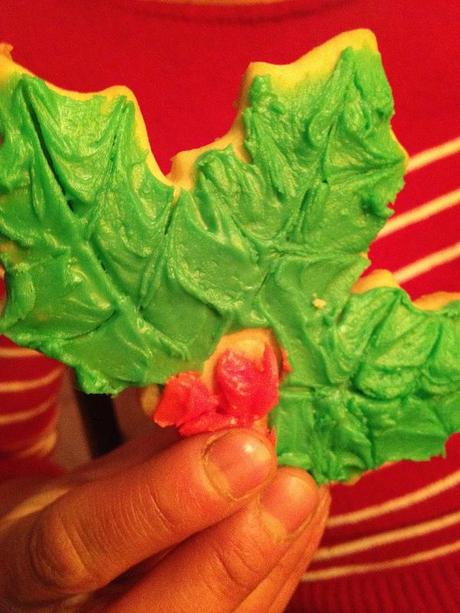 Death Valley, an unusual spot for a Christmas camping excursion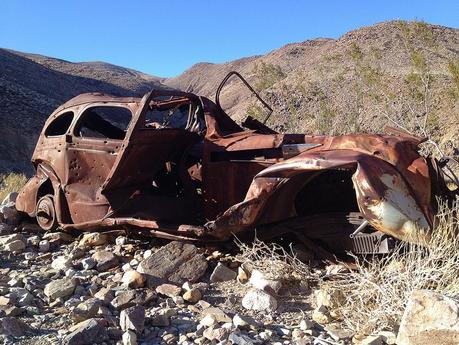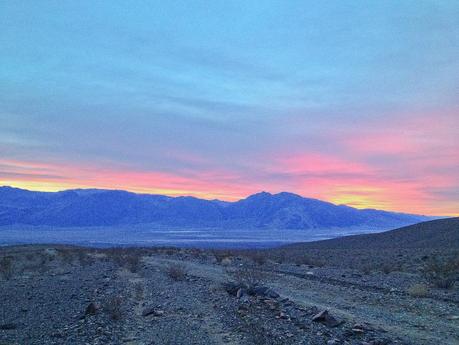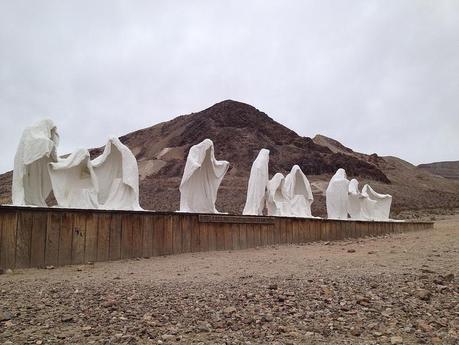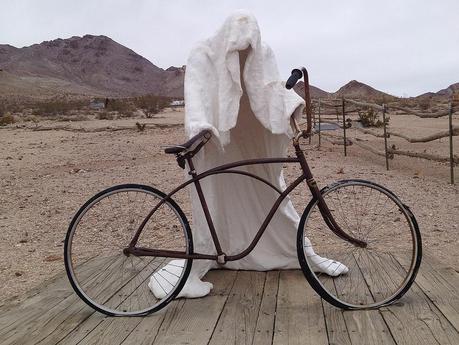 Joshua trees dot the landscape on the drive back from Death Valley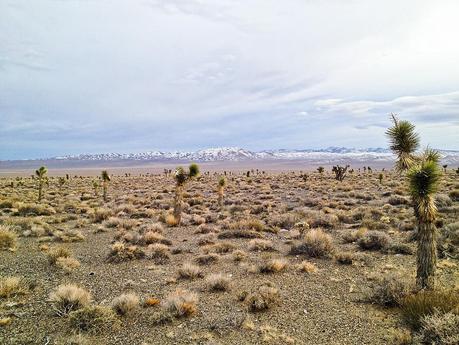 Escaping the cold on a road trip to Red Rocks, Las Vegas

The crew in Vegas on New Years Eve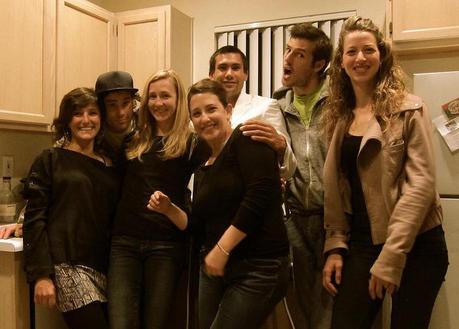 Max working Wet Dream at Red Rocks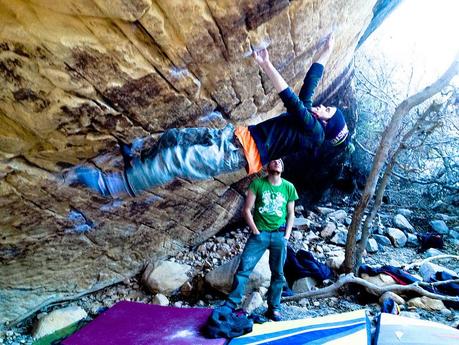 A mad hype battle we witnessed in Vegas thanks to Alex, a local slashie (climber/ breakdancer)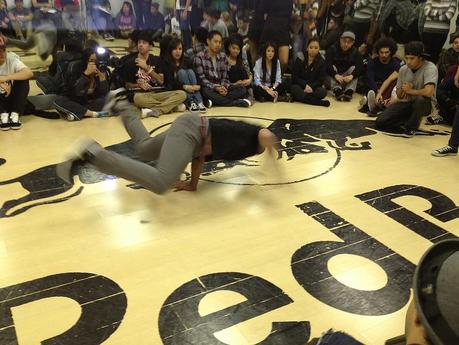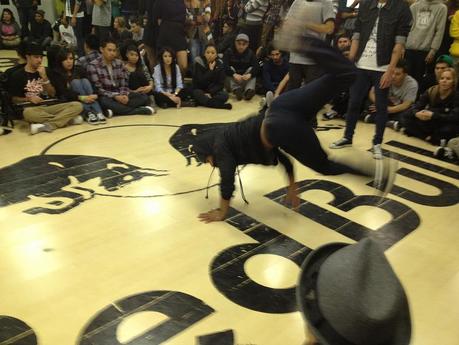 Photo via Tracy Lee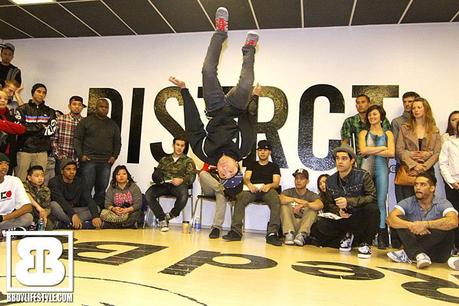 Vikki enjoys a five-star spot on The Wave at the Kraft boulders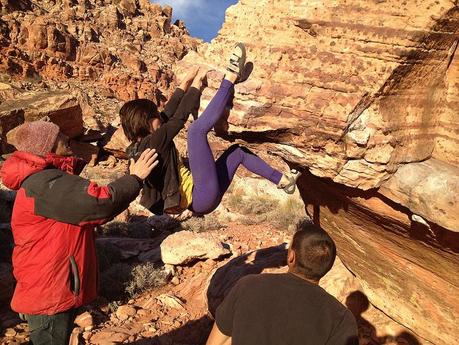 Monkeying around on Monkey Bar at the Kraft boulders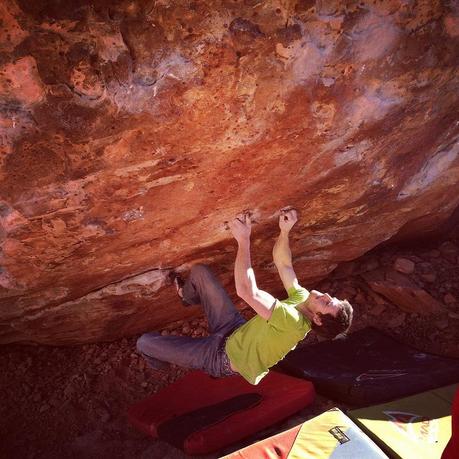 Discovering delicious tacos in Vegas with Spenser, Vikki, and Alex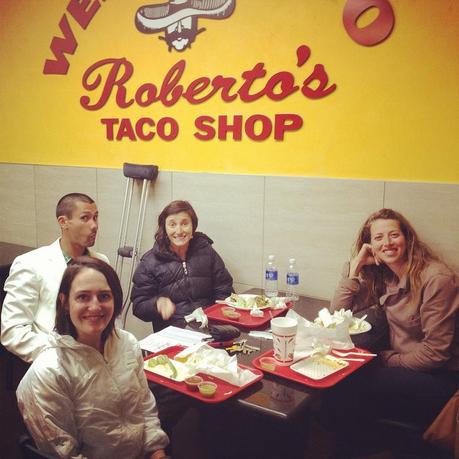 Back in Bishop, Angie celebrates accordingly after sending French Press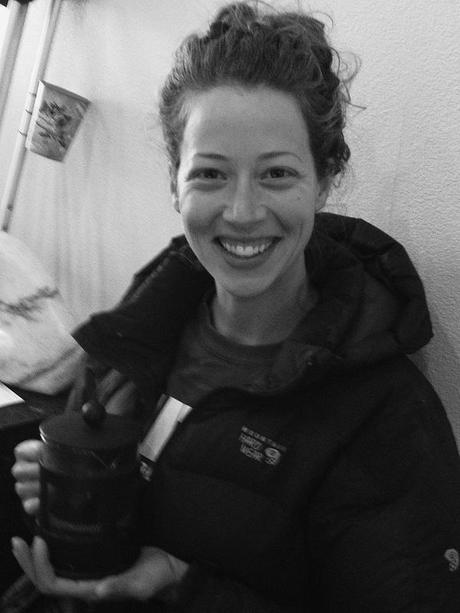 Snagging the crux hold of The Mystery (and putting a shirt on mid-move. Impressive), photos via The RV Project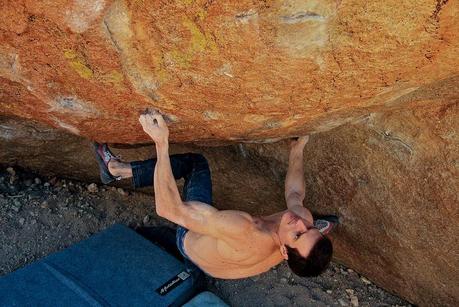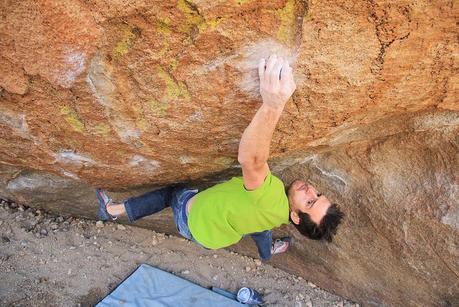 Enjoying the city life: a juice bar opening in Los Angeles with Jeff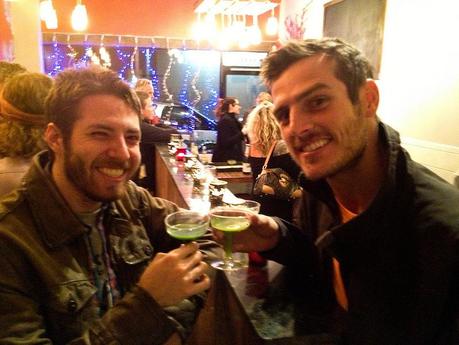 Tasty Kansas barbeque to go with a classy jazz session at the Blum house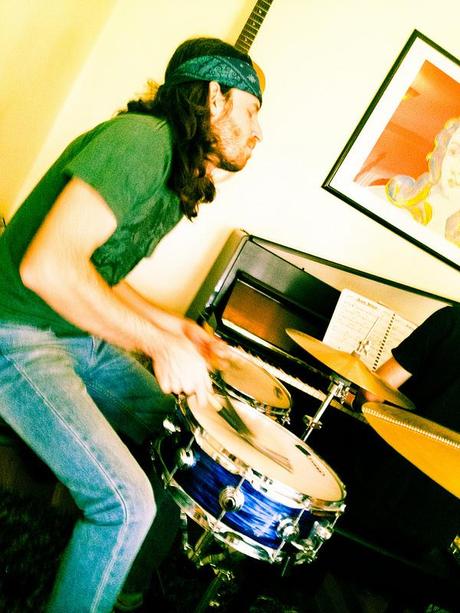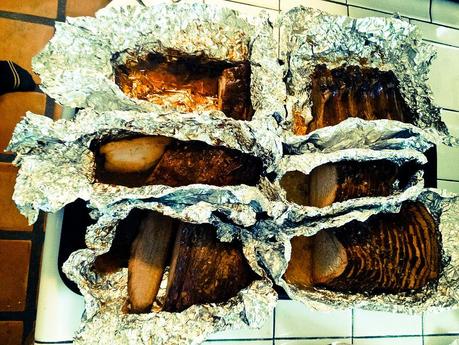 Last word goes to Josh Morey, an incredible human we miss dearly