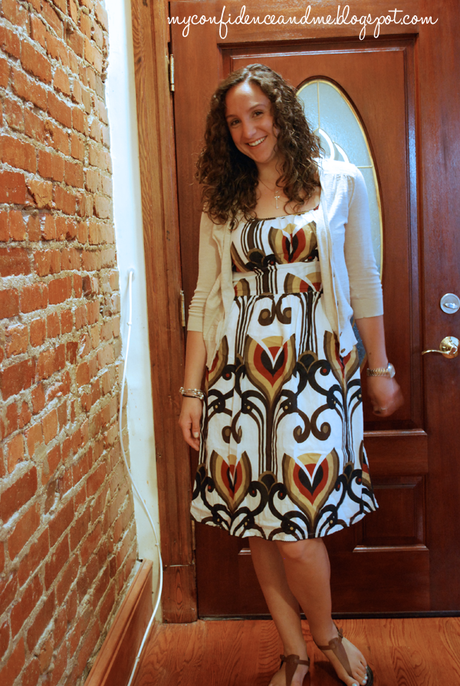 By the time you read this, I'll be on the road to Massachusetts with A.! We're off for the weekend, me to my house for my cousin's bridal shower and A. to her grandparent's for a cousin's graduation party. Good times! I've never driven from DC to MA before, so this should be very interesting!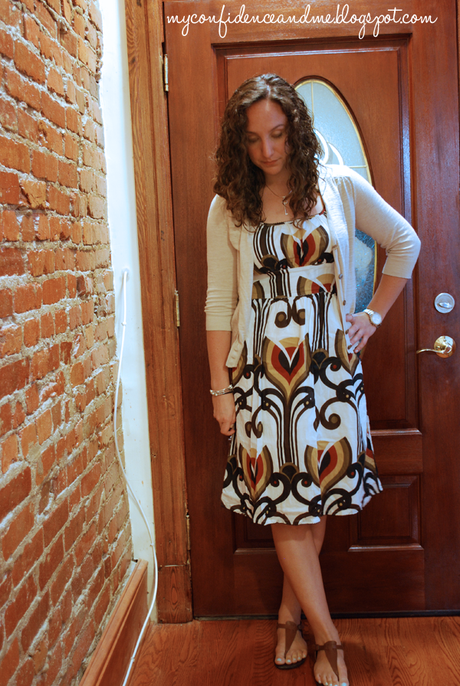 In other news, it has been a couple of scorchers here in DC. So gross. Walking anywhere outside for more than 2 minutes leaves you sweaty and nasty. Blech.  But, the heat meant I dug out this dress! It's so old that I don't entirely remember when I bought it. And despite being 3-4 sizes larger than I am now, it still mostly fits. I'm not sure if that's because I've washed it so much it has shrunk, or if that is a sign of just how bad vanity sizing has gotten. Either way, I'm glad I found it again!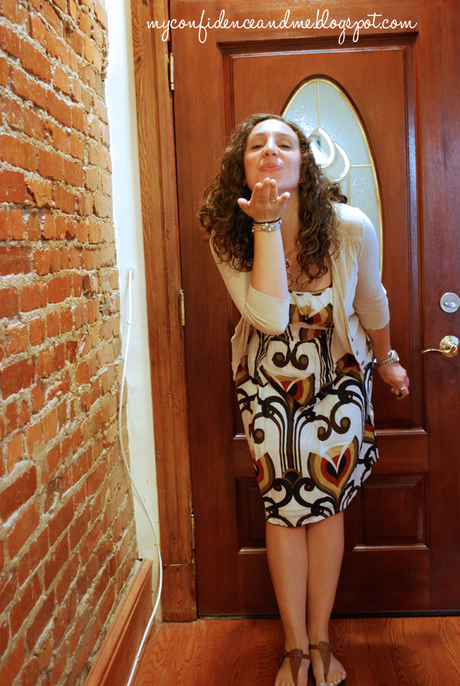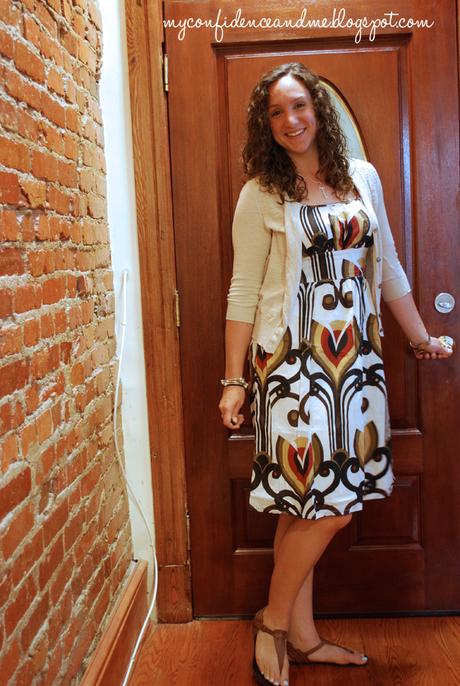 See you on the flipside!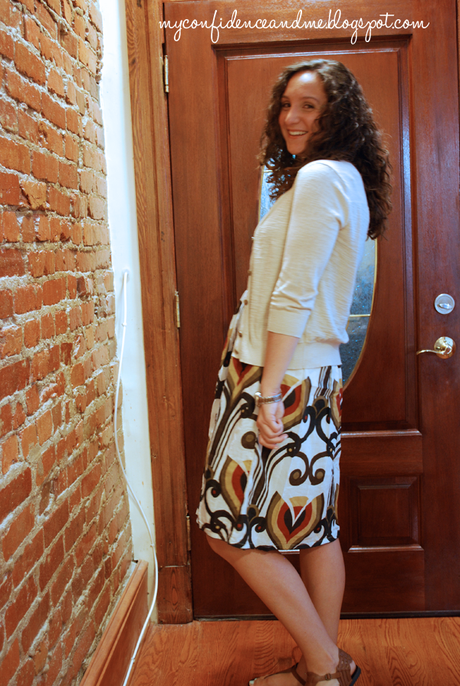 Get the Look: Sweater: Loft | Dress: Gap (wicked old) | Shoes: Steve Madden via DSW | Watch: Fossil | Necklace: Gift from mom