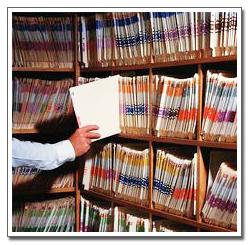 Recent health reports and medical studies have found that patients under chiropractic care experience strokes at a significantly lower rate than people who are not under chiropractic care.
According to a report in the Journal of Vertebral and Subluxation Research, people who are not chiropractic patients are 27,500 times more likely to suffer strokes than chiropractic patients.
Chiropractic has also proven to be a significantly safer method of treatment than drugs and surgery.  How so?  Let's take a look at the risks associated with drugs and surgery:
Aspirin and other NSAIDs have been linked to 80% of all ulcer-related deaths; people taking NSAIDs are three times more likely to die than those not taking drugs.  
More than 50% of all medications have serious and sometimes fatal side effects.  In 1994, adverse drug reactions were responsible for 106,000 deaths.
Appendectomy procedures have a death rate if one in 74.  Spinal fusion surgery has a death rate of one in 50.  This procedure permanently joins your two bones together so there is no longer any movement between them.  Risks associated with this surgery, in addition to already having a one in 50 fatality statistic, include infection in the wound or vertebral bones, damage to a spinal nerve, causing weakness, pain or loss of sensation, heart attack or stroke during the surgery, and the vertebrae above and below the fusion are more likely to wear away, leading to more problems later.
An article published in In Touch Magazine noted that "More Americans are killed in hospitals every six months than died in the entire Vietnam war; the medical death rate is equivalent to three jumbo jet crashes every day and that the disease care system may be a public health threat of epidemic proportions."
Since chiropractic care has helped patients with a wide range of health problems, from headaches to back pain without the use of drugs or surgery, it only makes sense to give it serious consideration.  At Georgia Clinic of Chiropractic, we have significantly helped patients in Augusta who were told drugs or surgery was the ONLY way to get better.  We always give our best to our patients, but if your problem is out of our scope of care, we will always give you a professional referral.  You can read testimonials of our patients who were at their wits end trying to get answers to 'fixing' their problem until they gave chiropractic a try.
---
Georgia Clinic of Chiropractic is conveniently located off Furys Ferry Rd in Martinez, Georgia and provides quality chiropractic care to the Augusta, Martinez, and Evans communities.  To schedule an appointment, call (706) 814-5053 or visit www.georgia-clinic.com for more information.