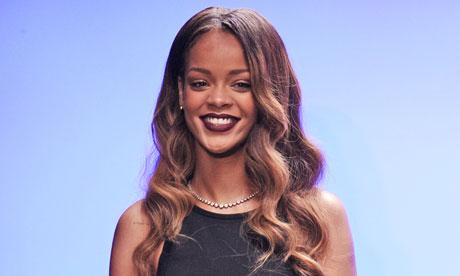 I mean, is it just me or is Rihanna making all the right career moves lately? She looked amazing at The Grammy Awards AND just launched her new line with River Island this week in London. Despite her media filled relationship with Chris Brown , she still seems to strive though and keep her head high. I must say I love that in a person. It really is amazing to see someone of her status pushing through and finding inspiration to move forward. Do I totally agree with her love life? Of course not, but who am I to judge? We aren't here to talk about Rihanna and her love life anyways!
Moving on..............................
The moment I read in WWD that Rihanna was teaming up with one of my favorite cosmetic lines, I was pretty impressed. This would be the first time MAC is collaborating with a celebrity on multiple lines. It is scheduled to lauch this year starting with "RiRi Woo". A lipstick inspired by her favorite red from MAC called "Ruby Woo". Rihanna said in her interview with WWD "When you think of makeup, the brand that pops in your head-for something legit- is MAC" and I couldn't agree more with her. She wanted to collaborate with a reputable cosmetic brand and since she is a lover of MAC, it wasn't even a second thought.I personally can't wait for RiRi Hearts MAC. I mean, if you read The Fashion Beauty Junkie, you can obviously see my obsession with MAC. I mainly have my eyes on the blush and eye shadow palette! Until then, check out the picture that hit the mass media a few days ago!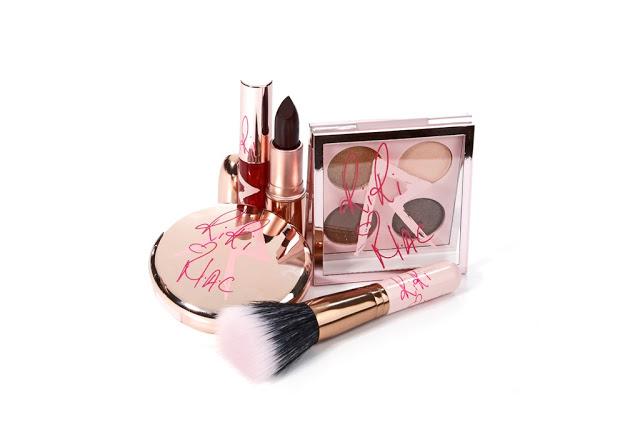 Will you be picking up any goodies from RiRi Hearts MAC?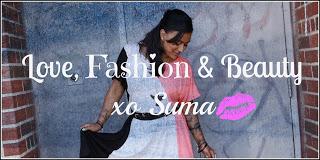 {Pictures Courtesy of WWD & Google Images)